AMPGL: The road to Malaysia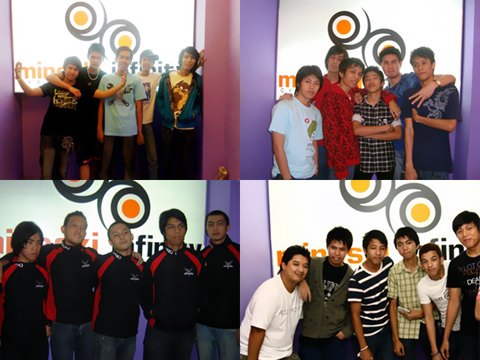 AMPGL past champions
Even before SMM10 was announced, the Philippine DotA scene was already hard at work in choosing the best of the best to represent their country in the Grand Finals due to be held in November.
Back in January, Team Mineski partnered with Alienware decided to hold a ten month long league named the Alienware Mineski Pro Gaming League. The league is split into two seasons, each season lasting for five months and during each month there will be a small tournament being held. As with all leagues, the top four team for each month will get cash prizes along with a set amount of points from the organizers. What is interesting about these points is that, at the end of the league, the team with the highest amount of points would get themselves a sponsorship from Mineski to compete in SMM10's Grand Final event.
| | | |
| --- | --- | --- |
| Placing | Prize | Points |
| Champions | PHP15,000($300) + PHP4,500($85) top up at Mineski Grounds | 8 |
| 1st Runners up | PHP10,000($200) + PHP3,000($60) top up at Mineski Grounds | 6 |
| 2nd Runners up | PHP5,000($100) + PHP1,500($25) top up at Mineski Grounds | 4 |
| 3rd Runners up | PHP2,500($50) | 2 |
Fast forward to May, the first season is about to end with the final leg set to be held on the 29th and 30th May at Mineski's very own LAN center, Mineski Infinity. Currently Team Mineski tops the chart with a comfortable 22 points followed by Team Prime, Team Happyfeet and Team Battle Ground with 14, 13 and 10 points respectively. The finale of the season will see a twist in the system as the organizers have decided to double the points for this leg. Meaning whoever clinches the championships for this leg will see themselves in a very nice lead above the rest. With so much on the line, the best of the Philippines will definitely be scrambling to train for this.
Mineski has also released a trailer created by TheBloodyMassacre to build up hype for the event. Check out the trailer below.
Who will be the team that gets to represent Philippines? Can Mineski stay on top? Or can some other teams take their throne? Stay tuned to GosuGamers as we receive more info about the event.
Links
Mineski website
- Tournament host