Raistlin interviewed by PC Play
PC Play sat down for an interview with our very own Head Admin and Editor-in-Chief, Raistlin.
What really makes an admin happy is when his site and his work is looked at by a third party. Getting press is just great, especially when it comes from sources that usually don't move around too much in our community.
They talk about many things, from how this site came to be, our relations with other StarCraft and E-Sport sites, and the future of E-Sports and StarCraft II.
Talking about E-Sports, Raistlin shows his in-depth understanding of how things work in the industry:
"Nothing can stop this unstoppable growth."
Continuing further, he comments on what sets us apart from the rest of the StarCraft sites out there,
"we have a more broad audience and coverage span"
as well as
"our broad coverage span."
On a serious note though, it is a long, but very good interview with clear and detailed answers. Those of you who do not know how this site started will get a short history lesson,
"Our original name was Starcraft Gamers, which was actually a Starcraft clan back in the days. Our current name, GosuGamers, is an alteration of that as we wanted to keep a part of our name but not be locked onto one game only."
They take a dive into StarCraft 2, E-Sports in general, touch lightly on Diablo 3 and go through 7 things you didn't know about Raistlin, including favorite music, DotA hero and drink.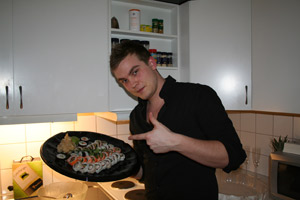 Links
PC Play
- Full Interview