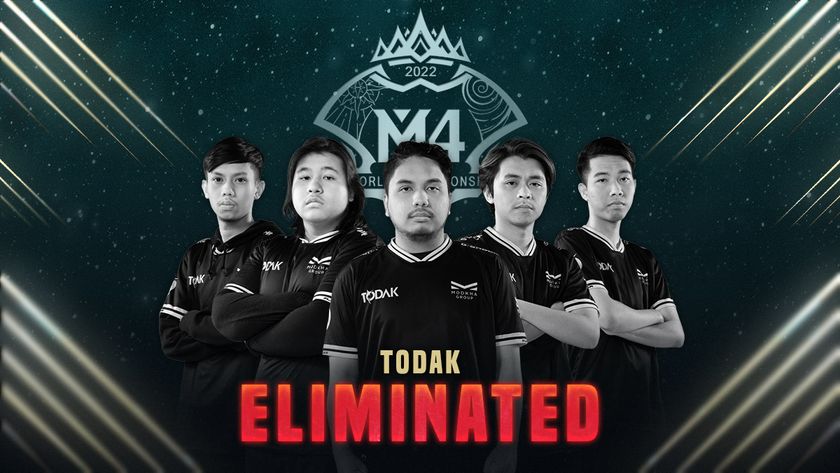 M4 World Championships: The final Malaysian representative falls
Upsets continue to roll in at the M4 World Championships today, as TODAK fall.
Having just witnessed the demise of the champions of MPL Malaysia, TODAK would have known that they were the final hope for their region. With this being their fourth M-series event, with some stellar results in their past, the Swordfish were on the hunt for a podium position, at least – as well as a chance to get some revenge on RRQ Hoshi. But, on a day filled with upsets, TODAK added to the statistics, as they were unable to overcome the North American qualifiers, The Valley.
Last year at M3, we saw the rise of Bloodthirsty Kings, a North American roster which made it all the way to third place, taking down many of the biggest teams in MLBB. This year, a few players from that BTK roster came together to make their return to the M-series stage under the name of The Valley – and they are already making waves. TODAK seemed to not give the respect to
Oscar "Shark" Vo Khufra in Game one, he managed to control his opponents perfectly.
In Game two, the Swordfish just seemed all over the place and without cohesion, as The Valley gained an early game lead, which translated into a fantastic victory. Although they did make some minor errors, TODAK seemed unable to capitalise on them too much. It was only
Rival on a Ling which almost managed to take a sneaky backdoor victory, but the defense came through for TV and it was not long after that that the series was over.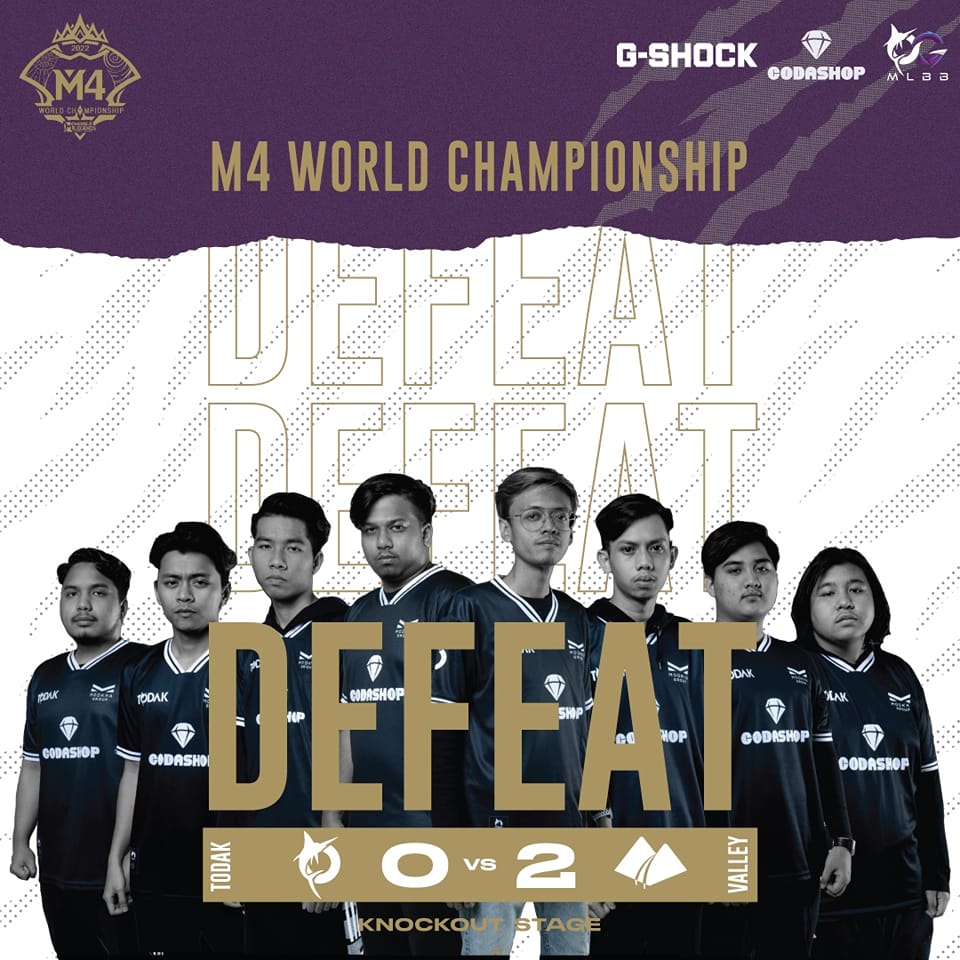 image courtesy of Todak MLBB
Unfortunately for Todak, after a loss in the upper bracket to RRQ Hoshi, and now a swift 2-0 defeat in the lower bracket, they M4 World Championships comes to an end. For the Western representatives, this marks their continued climb to reach the upper echelons of MLBB once again, as they now move into the best-of-five round three of the lower bracket – where they will face either RRQ Akira or Occupy Thrones.