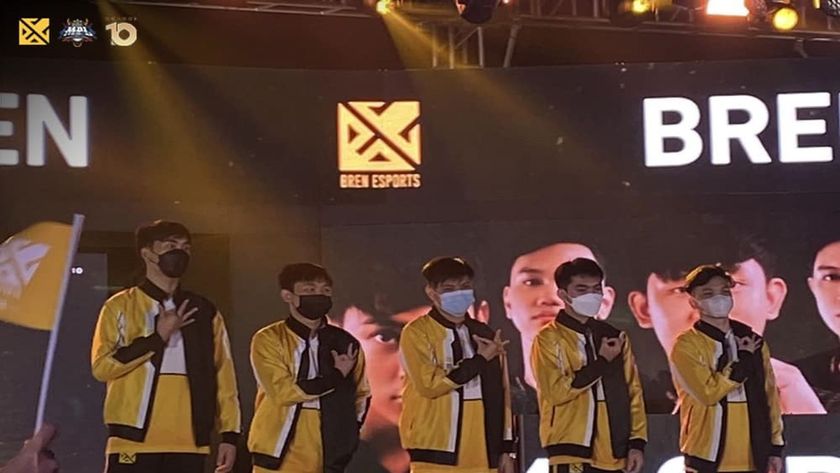 Bren Esports have caused the biggest upset of MPL PH Season 10 Playoffs so far
Mobile Legends Professional League Philippines Season 10 would begin its Playoff Stage today, with two teams being knocked out.
headline photo courtesy of Bren Esports
Today would see the initial series of the MPL PH Season 10 Playoffs kick off, with four teams fighting for their tournament lives. After playing through an intense Regular Season, six teams would remain to play through the Playoff stage, but with day 1 would come two eliminations, leaving only four with a chance to become champions of PH. With two spots also on the line for the M4 World Championships next year, there would be everything to play for.
The Kingslayers rise up
First up in the Land of Dawn would be ONIC PH and RSG PH, with both teams looking to get themselves back to the top of the MPL PH ranks. While ONIC were sporting a brand-new lineup, RSG were the same squad which dominated Season 9 and MSC 2022, and they were hoping to reclaim their title. There had already been a lot of talk about ONIC's decision to rework their roster, although a rather splendid Regular Season was seen from the squad, and today exasperated that even more, as RSG dominated them with relative ease.
It took only three games in the best-of-five series for the Kingslayers to run through the Porcupines, as they gave little in the way of defence. It was only in game three, with their backs against the wall, where ONIC finally seemed to find their footing, but it was far too little, far too late. A 3-0 victory for RSG pushes them forward in the Playoffs, with their next opponent being ECHO tomorrow. For ONIC PH, their title dreams end today, as they are the first team eliminated from MPL PH Season 10 Playoffs.
Bren are back
The second series of the day was definitely the one that had the most hype around it, with Bren Esports taking on Smart Omega Esports. For Omega, they have always been a team to reach the pinnacle of MPL PH, always being in the top 3 contenders, and even winning MSC 2021 last year. For Bren, this was their chance to return to the top, after struggling for some time, and missing out on M3, and the playoffs for a short time too. Today was the day that Bren made themselves known once again. While Smart Omega looked to quickly close out the series, taking the first two games of the series, there came a moment where Bren figured out their strategy.
Once two games down, Bren had nothing to lose, and the team begun to dismantle their opponents at every turn. Tying the series was the difficult part for Bren, but when it came to the final game, it was a walk in the park, as they destroyed any hope that Omega had, cutting them down at every turn. It did not take long for Bren Esports to complete a massive reverse sweep, taking down Smart Omega Esports 3-2 in the end. For Omega, this spells the end of their MPL PH Season 10 run, a huge upset considering the team have been challengers for the title for some time. For Bren, this victory could set them on a magnificent path back to the top, but tomorrow they have an even greater challenge as they face Blacklist International.
With that, Day 1 of MPL PH Season 10 Playoffs comes to an end, with only four teams now remaining. Over the next three days, the teams will battle it out across the Land of Dawn in hopes of reaching the M4 World Championships, and becoming champions of PH.