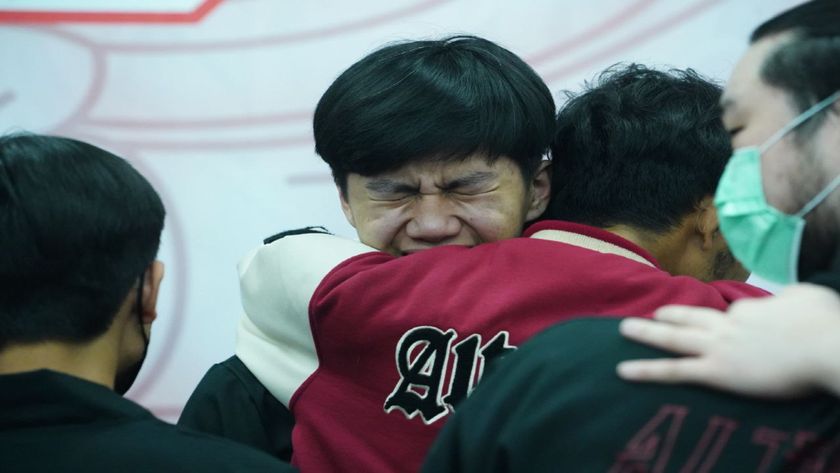 Upsets, tears, and clean sweeps on Day 1 of the MPL ID Season 10 Playoffs
With the Mobile Legends Professional League Season 10 in Indonesia kicking off with its Playoffs today, two teams would be eliminated.
headline photo courtesy of MPL ID
While we had a break of over two weeks following the culmination of the Regular Season of MPL ID Season 10, the hype for the Playoff Stage was unprecedented today, with two elimination series to kick off the event. Unfortunately for Alter Ego, AURA Fire, Rebellion Zion, or Bigetron Alpha, their journey and dreams of becoming MPL ID champions would end today. For RRQ Hoshi and ONIC Esports, they would be watching these teams carefully, knowing that they would have to face off against some of them tomorrow.
AURA bring the Fire
First up would be AURA and AE, as both teams hoped to make it though to the next round in the upper bracket to face off against the reigning champions, RRQ. Aura went in with far more gusto, taking an amazing flawless victory in game one, never allowing a single player from their squad to fall. The team looked to get further ahead by taking something we saw in MPL Malaysia over the recent weekend, drafting a Minotaur for High. However, AE had found their footing by this stage, and proceeded to take the next two games of the series, pushing themselves to series-point, with a magnificent Beatrix from Nino – claiming 16 kills as his team looked to finally get back to their winning ways.
Although AE had the advantage, Aura was never about to give up, as they pushed themselves to their limit, causing the first upset of the MPL ID Season 10 Playoffs – winning the next two games of the series and securing a reverse sweep series victory. Unfortunately for Alter Ego, that would be their final game in Season 10 as they would have to watch from the side-lines for the rest of the event, while AURA Fire move forward to take on RRQ Hoshi in their next battle.
The Robots destroy
Today's second series would be between Bigetron Alpha and Rebellion Zion, with the latter finding their way into the Playoffs for the first time – after a fantastic Regular Season. While the previous series went the full distance, this one was destined to be over much faster, with The Robots being veterans of the playoffs. After a swift game one victory for BTR, RBL seemed to find their footing a bit, as game two saw a much better start from the team. However, some vital mistakes would allow BTR an opening that they would not pass up on, as a second game went their way.
After seeing one upset earlier in the day, BTR were not about to fall victim to another, as they made sure that they would pummel RBL into the ground, taking a swift and decisive 3-0 victory. For Rebellion Zion, they will sadly see their first foray into the MPL ID playoffs end on day 1, but we expect to see a lot more from this team when Season 11 comes around.
With the end of MPL ID Season 10 Playoffs Day 1, we wave goodbye to both Alter Ego and Rebellion Zion, but look forward to some epic Upper Bracket action tomorrow, with AURA Fire taking on RRQ Hoshi and Bigetron Alpha going up against ONIC Esports. The teams will now also have a second chance, with losing squads going down into the lower bracket where elimination is only a single loss away.