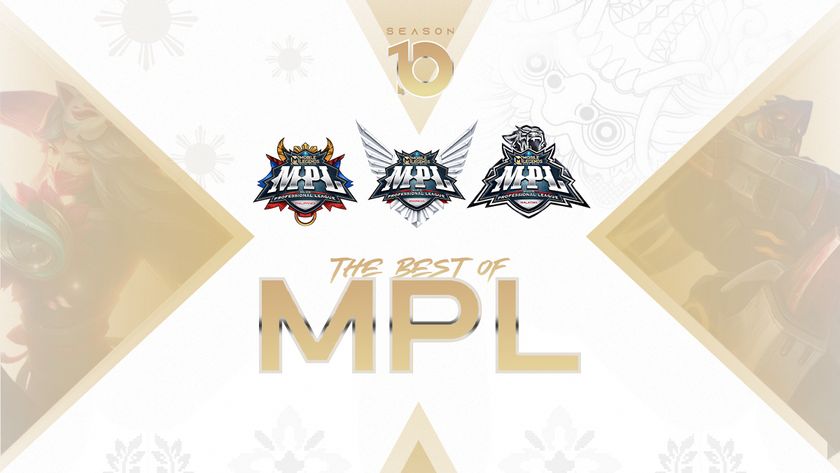 MPL Season 10: Fighting for their tournament lives
As we get ever closer to the culmination of another fantastic Regular Season of MPL action, teams are clambering to make the Playoffs.
For both the Mobile Legends Professional League Season 10 in Philippines and Indonesia, this weekend will see the sixth week of action – leaving just two to go after. For MPL Malaysia Season 10, Week 7 is on the cards, with only one week left for the final teams to reach playoffs. For a few teams, their chance at reaching playoffs in MPL Season 10 has already come and gone, having few wins and even less points as they go in search of glory.
TNC and Nexplay's final stand
The return of Blacklist International to the topflight of MPL PH in Season 10 has definitely shaken things up quite a bit, but one of the biggest aspects that has hit the lower half of the table is the prominence of Bren Esports once more. While they may not be contenders for the title again, Bren have finally moved out of their "slump", which sees them finally making it out of the bottom two spots – for the first time since Season 7. Unfortunately, with this, some teams have suffered, especially some which had promising results in Season 9.
TNC Pro Team, without any major roster changes between the seasons, have felt the sting of Season 10, after a magnificent third place finish in the previous season. The team pulled off one massive upset, with a win over Onic PH in Week 5, but have been struggling to keep up with anyone beyond that. Close contenders at the bottom are Nexplay EVOS, who have shown some signs of life only when playing TNC. Both teams need some big upsets this weekend if they want to make a last-ditch effort to reach the Playoffs.
Saturday, September 17
Nexplay EVOS versus Onic PH
Sunday, September 18
Smart Omega Esports versus TNC Pro Team
Rebellion looking for hope
MPL Indonesia Season 10 has seen some interesting results over the Regular Season period so far, although one team has continued to shine. While Onic Esports remain one of the best teams in the region, having already secured qualification into the Playoffs, RRQ Hoshi have seen their normally unblemished Regular Season have a few shortcomings. However, with that said, the team are still on track to reach the playoffs, while the bottom four could see some interesting movement in the final stretch.
With Geek Fam, Rebellion Zion, and Bigetron Alpha all on the same points tally for the moment, things could definitely heat up with a few more upsets. We have already witnessed RBG claiming some massive wins – beating the likes of Aura Fire, RRQ, and Alter Ego through the season. With one or two more victories, RBG could find themselves in the Playoffs – although this week is definitely one of the tougher ones for the team. BTR and GF will be the big battle this weekend, as a win for either side could save them from an early exit.
Friday, September 16
Rebellion Zion versus Onic Esports
Sunday, September 18
Bigetron Alpha versus Geek Fam ID
Lunatix and Caracal fight to the end
MPL MY Season 10 has already seen one team eliminated, as Group A has been decided before the final two weeks of play. Unfortunately for SUHAZ Esports, the season has not been great, and without a single series victory in 10 games, they were the bottom squad. In Group B, however, there is still a lot to play for, with Team Caracal and Team Lunatix both hoping to avoid the bottom spot. Although Orange Esports have already taken themselves into the playoffs, the rest of the group needs to hold their own and fight through the final two weeks.
Team Caracal, having lost a lot of their star players from the previous season, have seen some major struggles coming their way, although being able to secure a few game victories amongst their losses has help them stay afloat. This weekend they will have to hope for a big win, as they only have a single opponent, while Lunatix will have two series – albeit one rather difficult one. That said, Suhaz may make their final stand with a victory, which could spell disaster for Lunatix.
Saturday, September 17
RSG MY versus Team Caracal
Suhaz Esports versus Team Lunatix
Team HAQ versus Orange Esports
---
With the Regular Season for MPL Season 10 getting ever closer to its culmination, things are definitely getting extremely exciting, especially near the bottom of the standings. At the top, things remain as usual, to some degree, with some rather interesting developments which could play out in an amazing way through the playoffs. With spots at the M4 World Championships on the line, you can definitely expect the final few weeks of MPL Season 10 to be spectacular.