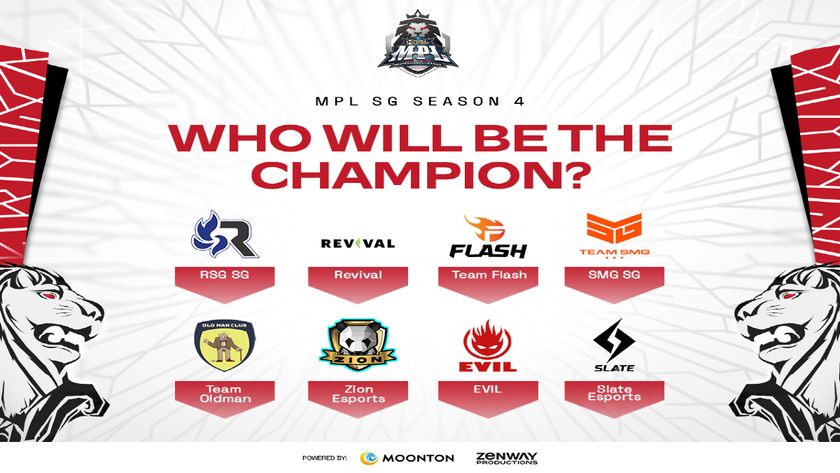 MPL Singapore Season 4: Team Oldman revives some of the greats
Over the recent weekend we witnessed the Open Qualifiers for MPL SG Season 4 take place, with two teams securing a spot in the Regular Season.
While the Mobile Legends Professional League in Singapore has yet to start its fourth season just yet, hundreds of plays came together during the recent open qualifiers, trying to make their mark on the MLBB world. Unfortunately, only two teams could reach the Regular Season, and they have now been decided. With a total of 67 teams fighting through the qualifiers, there was a massive chance for just about anyone to take their place amongst the best in SG – but eventually it was Team SMG SG and Team Oldman who would claim the spoils.
While Team SMG SG are no strangers to the MPL Singapore event, having also reached the Regular Season in Season 3 via the open qualifiers, Team Oldman may be a new name for some – but with a few old faces. The team showcases the "old guard", with MPL veterans such as OhDeerBambi and Fossa in the roster, which could bring something completely unexpected to the Regular Season. These two teams join a roster of amazing teams as they go in search of claiming the MPL SG Season 4 crown for themselves.
The full list of teams at MPL SG Season 4 is:
Zion Esports
Evil
Team Flash
RSG Singapore
Revival
Slate Esports
Team SMG Singapore
Team Oldman
While it was RSG SG who managed to claim the title last season and join their Philippines squad at the Mobile Legends Southeast Asia Cup 2022, this season will have something even more important on the line – the top placing squad will find themselves invited to the M4 World Championships, announced for Jakarta, Indonesia in January of 2023.