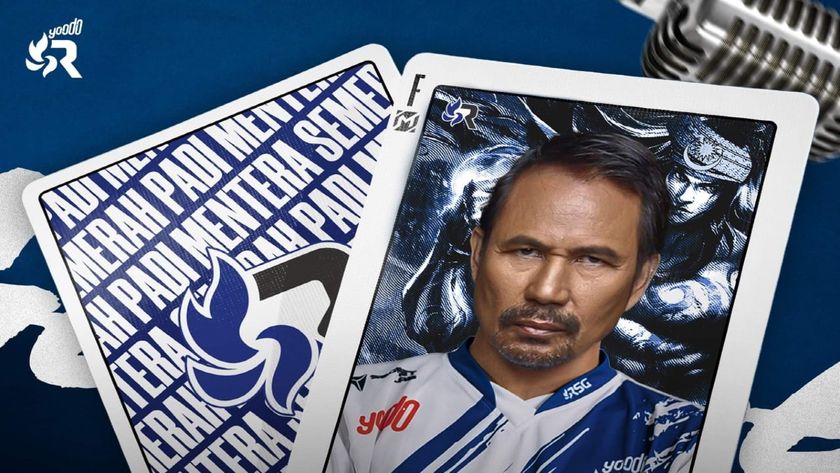 RSG MY announced a new addition to their MPL MY Season 10
While they may not have their MPL MY Season 10 roster confirmed, RSG MY have announced a rather interesting addition to their squad.
headline image courtesy of RSG MY Instagram
Although we have not had the official announcement for the Mobile Legends Professional League Season 10 in Malaysia yet, we do know that it will be coming soon. With that in mind, RSG MY, once champions of their region, have given their fans a special announcement pertaining to their upcoming roster. The team, which has struggled for the past two seasons, has yet to confirm their full squad for the upcoming season 10, but it has not stopped them from adding a Malaysian icon into their roster – one who we doubt will be actually playing, but rather gets an honorary position among the roster.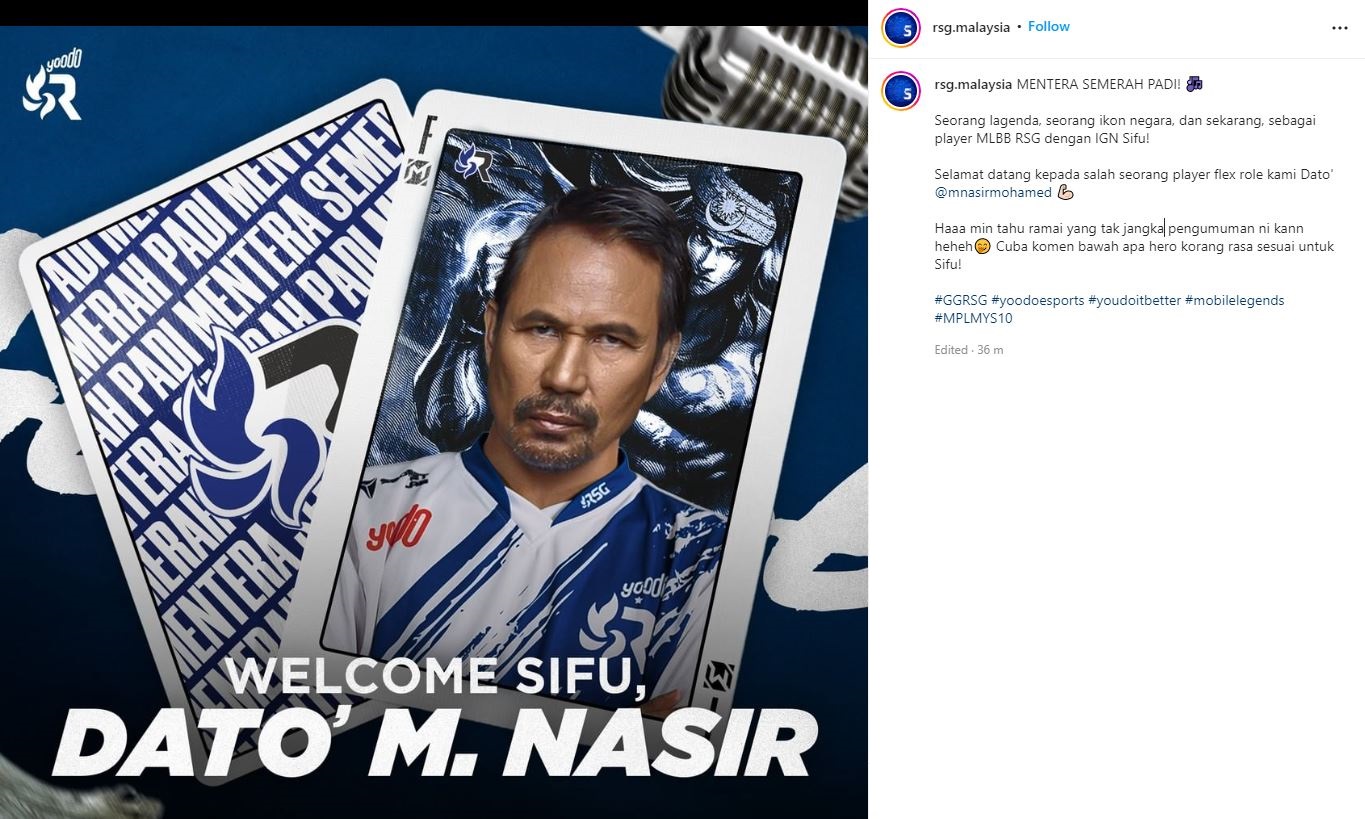 Dato' Mohamad Nasir bin Mohamed, otherwise known as Sifu to his fans, is a Malaysian icon of poetry, singing, songwriting, acting, and a plethora of other talents too. While Sifu has been a big part of the arts in Southeast Asia, there have been no signs of his connections with esports, and certainly not Mobile Legends: Bang Bang – but RSG MY have clearly found a way to work with the legend. According to the post made via their Instagram account, Sifu is a "flex" role player with the in-game name of "Sifu", but the organisation is leaving it to the community to choose his best suited hero.
While this addition to the RSG MY roster may not be a true indication of the team, it does possibly mean that they are ready to announce their full MPL MY Season 10 roster in the coming days. The addition of Sifu could mean that the Malaysian-based icon could be working with the organisation to create some fantastic media for the team as they go in hunt for their return to glory.