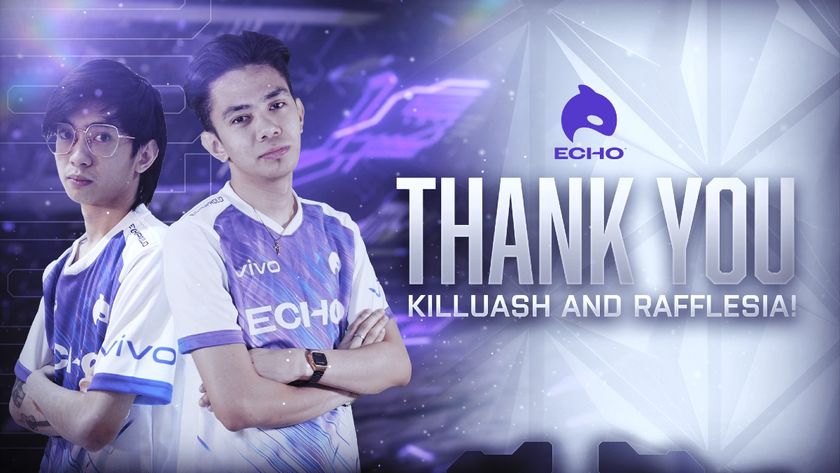 ECHO's roster loses a total of five players
Having seen three players depart from their roster following MPL PH Season 9, ECHO Philippines now waves goodbye to two more.
headline image courtesy of ECHO PH
ECHO Philippines built what could only be described as a super-squad as they went into the Mobile Legends Professional League Season 9. However, with this, they kept many players on the bench, never really giving them a chance to shine. This could be part of the problems which faced the team, as they found themselves finishing in a poor fifth place, far below where a squad of this calibre should be. As such, three players departed following soon after the culmination of Season 9 – with Hadess, RK3 and Aaronqt all leaving the squad.
Now, just over a month later, two more players have left, both who were never given a chance through the entirety of Season 9. Making his return after taking a break from competitive play, the return of Killuash was massive, as he hoped to return to the glory of his Sunsparks and ArkAngel days. Alongside him was the brilliance of Rafflesia, his ex-Sunsparks teammate, also looking to get back to his winning ways. Although Rafflesia had already seen through Season 8 with ECHO, bringing in Killuash could have been something great for the team, but sadly, both players saw themselves side-lined for the entire Season 9 – along with Hadess.
With a total of five players leaving the ECHO roster, we are unsure whether there is something new coming in the future for these players. Currently there has been no news from any other organisation in PH picking them up, but with the amount of talent we know they have, they are hopefully going to find themselves in the Land of Dawn come Season 10. For now, ECHO PH is left without a few key players – mainly a mid-lane player, something they will have to search for before Season 10 gets underway.