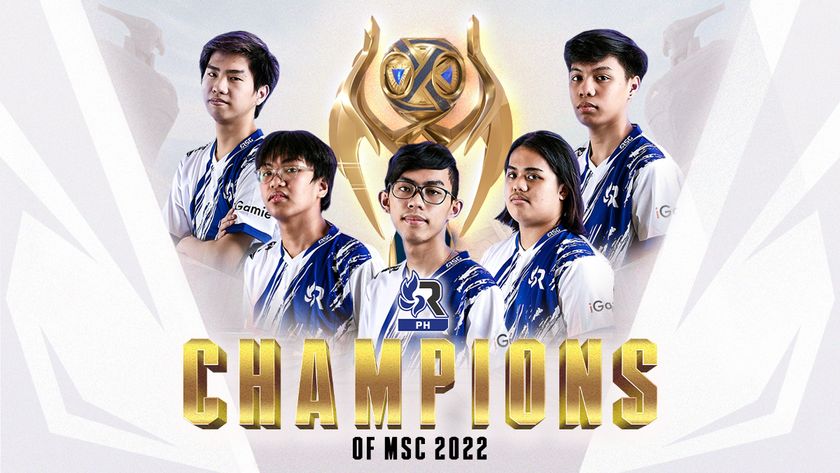 RSG PH are the champions of MSC 2022
A spectacular Mobile Legends: Bang Bang Southeast Asia Cup 2022 has come to an end, with Philippines becoming champions once more.
After a magnificent week of MLBB from Malaysia, which included some amazing plays, big upsets, and crushed dreams, MSC 2022 has come to an end. Today saw the grand finals being played, a best-of-seven series between two teams which have fought the hardest and proven their dominance of Southeast Asia. On one side would be the Indonesian MPL Season 9 champions, RRQ Hoshi, who were finally hoping to prove that their region is the best. On the other side would be the MPL PH Season 9 champions, RSG PH, who's new rise to glory was showing everyone just how strong PH really is. When the dust settled, only one team could be left standing and crowned as the champions of MSC 2022.
Champions crowned
When last RRQ Hoshi and RSG PH met, it was the upper bracket finals just yesterday, which saw the Kings of Kings punishing their opponents, as RSG PH struggled to really find their footing. The PH squad then went through a gruelling lower bracket final, a rematch of the MPL PH Season 9 grand final, in which the outcome was the same, albeit much harder fought. For RSG, their victory over Smart Omega Esports must have fuelled them, as today we saw a completely different team walk out into the Land of Dawn, one that RRQ were not prepared to face.
Right from game one, it was clear that we were in for a spectacular series of MLBB, with the two best teams in SEA going head-to-head, but it seemed as though RRQ just wanted the win more. Controlling the early game, RRQ looked as though they had everything in the bag, until something happened. RSG, having watched, played, and learned from their opponents, flipped the switch – one that we know Omega for having, and around the 18-minute mark, they begun to mount their comeback. This comeback included some absolutely amazing moments and secured the first game for the PH squad.
Much like game one, game two and three would be a fierce battle between the two squads, lasting nearly half an hour each – a long haul in MLBB, and again being something that RSG had clearly learned along the way. The team seemed to not care whether they had comfort picks such as Beatrix and Yve or were left to play the likes of Barats and Khufra, they would still come out on top – and with a 3-0 lead, RRQ were struggling to find a way to overcome them.
Once it came down to game four, RRQ seemed completely spent, unable to even leave their base as RSG had an easy time controlling the entire map. It took only 16-minutes for the final moments to arrive, as RSG pummelled through RRQ one last time, wiping them from the Land of Dawn and becoming champions. With Nathzz and EMANN being criticised previously for what could have been seen as poor performances in the upper bracket finals loss to RRQ Hoshi, today was easily their redemption arc, with the entire team showing why PH is the best region in SEA.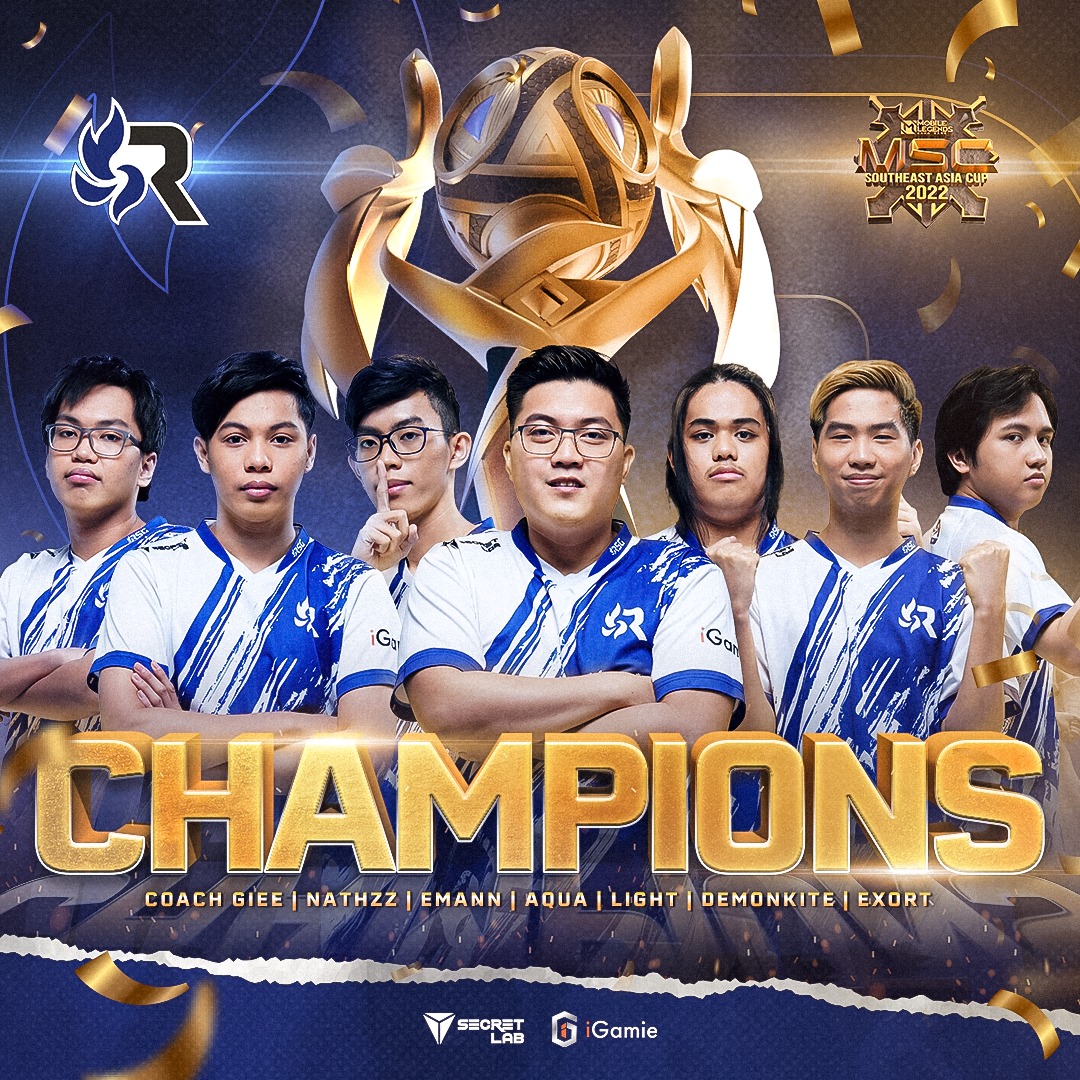 For RRQ Hoshi, the defeat was certainly a harsh one, after all the hard work and effort they had put in over the last week and in their local MPL event as well. With that said, there is now no doubt that Philippines is the strongest region in Southeast Asian MLBB, with RSG PH being crowned as the new champions of the Mobile Legends Southeast Asia Cup 2022.