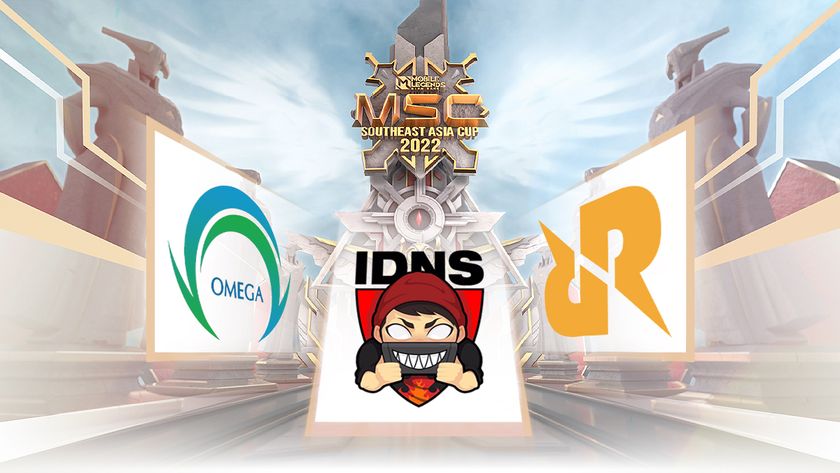 MSC 2022: Champions galore in Group C
In only 2 days, the Mobile Legends Southeast Asia Cup returns for its 2022 iteration, with 12 teams from the region fighting to become champions.
While in December of last year, we witnessed the M3 World Championships take place, now is the time to find the champions of Southeast Asia, as MSC 2022 is set to get underway in only 2 days' time. For the 12 teams involved, some have already been through a gruelling local Mobile Legends Professional League, while others have managed to reach their pinnacle through qualifiers. However, none of that is going to matter as Malaysia plays host to what is set to be an absolutely spectacular iteration of MSC for 2022.
Defending champions hoping to reign supreme
Group C for MSC 2022 is definitely set to be one of the most interesting ones, with the 2021 champions, as well as winners of the MPL ID Season 9 event and the Mekong Qualifier champions too. With such an intense battle on paper, this is easily to be considered the "group of death", in which every team has a chance of falling early on. We are also hoping that the toxic issues of MSC 2021 do not reappear between the ex-Execration team and IDONOTSLEEP Esports.
IDONOTSLEEP Esports
IDNS Esports are no newcomers to MSC, having been the winners of the first iteration of the event all the way back in 2017. Since then, the team have been through a lot of player changes, but that did not stop the team from coming back in 2021 with an extremely interesting roster, featuring one of the only female players on a squad. Although they did not get very far, this year they return with a refreshed hope in making it further.
With a new female coach from Indonesia, Majinboo, IDNS seem to be a team that could definitely cause a few problems for Group C. Although facing two teams which are known for their domination, the Thai squad's variation and fun-loving attitude when it comes to their matches can easily carry them through with a big upset.
RRQ Hoshi
Having won their recent MPL Indonesia Season 9, putting on a dominating display to take the title, RRQ Hoshi are easily one of the favourites to take MSC 2022 as well. However, with that said, the team were also one of the favourites for the M3 World Championships, but their chances came crashing down rather quickly – but that is not to say that they are out of the running.
There is a reason that RRQ Hoshi is known as the King of Kings, being one of the best and most feared team in, not only ID, but possibly the entire Southeast Asia region. With a full team of amazing players, from jungle through to roamer, RRQ have players capable of pure destruction no matter their role. It would be a massive upset if RRQ were to be eliminated before the playoff stage, but you can count on them putting on a show.
Smart Omega Esports
Saving the possible best for last, Smart Omega Esports are the technical reigning champions of MSC, after their ex-organisation, Execration, were the victors of the 2021 iteration. The team have had a lot of ups and downs since then, but when coming from the Philippines, you know that they are a force to be reckoned with. One of the biggest aspects of their chances at MSC 2022 is the lack of Blacklist International – one of their biggest rivals.
When it comes to Omega's playstyle, they often look to Kelra to find key pickoffs in the mid-to-late game, leaving them open to absolutely obliterate their opponents in one swift move. This gives them a very do-or-die attitude, meaning that there's a chance they could have plays backfire. When it comes to support, being a PH team, there will be more than enough to carry them through to the finals again.
---
With only 2 days remaining until the Group Stages of MSC 2022 kick off, we are definitely feeling the excitement building. From underdogs to champions, the tournament will show off some of the best MLBB Southeast Asia has to offer. MSC 2022 will begin on June 11, with Group A and Group B being the first two to see their eliminations.