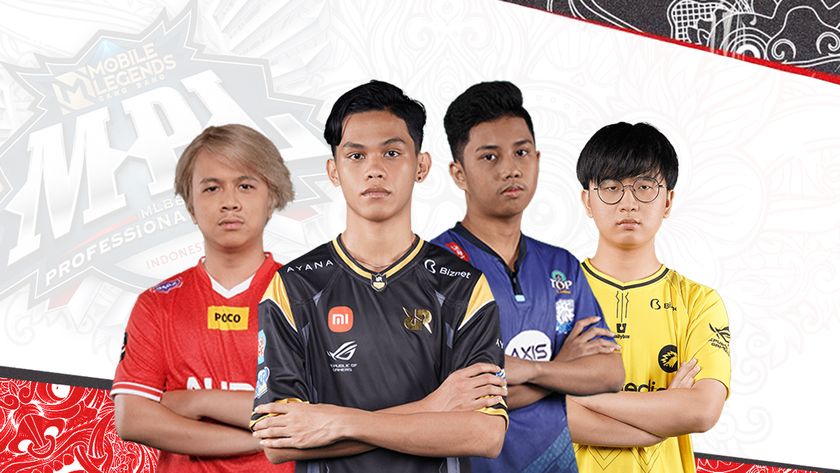 RRQ Hoshi are the first grand finalists for MPL ID Season 9
For the penultimate day of the MPL ID Season 9 playoffs, we would see an elimination and the first grand finalist decided.
Day 3 of the Mobile Legends Professional League Season 9 in Indonesia's playoffs would see two series, both of utmost importance. The first would be the lower bracket battle between EVOS Legends and AURA Fire, with the loser exiting the tournament, while the winner would reach the final day. The second series was the upper bracket finals which would secure the first grand finalist spot for either RRQ Hoshi or ONIC Esports.
The Fire's burn through The Tigers
One thing was clear from the first series of the day – the skill dials of both teams had been turned up, as they refused to be the ones to be eliminated. EVOS struck first, with Ferxiic's Ling tearing through the AURA backline and helping his team get the early lead. However, Aura was not about to give up, as Kabuki's Beatrix was there to tie things up.
Game three was where things got crazy, as EVOS seemed ready to secure match point, pushing their opponents back to their crystal. It was quick reactions from the entire Aura roster which allowed Aura to turn everything around, crushing their opponents and taking the win a few moments later. The Tigers threw everything that they could at Aura in the next game, but it just was not enough, with Facehugger's Xavier destroying them, as EVOS Legends were eliminated from the playoffs.
RRQ return to the grand finals
In a replay of the Season 8 upper bracket final, RRQ Hoshi and Onic Esports would be in the upper bracket finals battle – with both teams looking to secure the first spot in the grand finals. Last season saw Onic only able to take a single game off RRQ in the same series, and it seemed as though RRQ had a point to prove as they blasted through their opponents in the opening two games. VYN's Franco was the talk of the town in game two, hooking in the perfect targets to destroy Onic.
However, Onic were not about to give up, as usual, and they mustered all their strength to bring the series back to an even balance. RRQ seemed to have switched off, thinking that it was going to be an easy run, while Onic turned the dial up and made sure to not make any more errors. Although Onic had made a comeback, RRQ found their footing again and managed to make a full recovery, circumventing Onic's early game aggression and taking a 3-2 victory.
With that, RRQ would return to the MPL ID Grand Finals, as Onic would need to fight in a gruelling lower bracket final against Aura Fire, as they both hope to claim the spot against RRQ Hoshi.