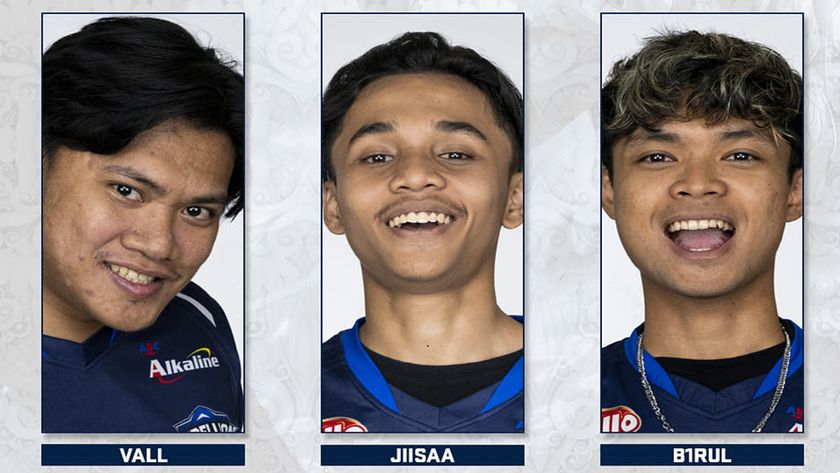 Rebellion Zion's Week 2 thrills
Another week of Mobile Legends Professional League Season 9 action has come to an end from Indonesia, with a massive shock along the way.
headline image courtesy of Rebellion Zion
While Week 1 of MPL ID Season 9 went over with no real surprises, Week 2 delivered a completely different set of results, as every team now has at least one loss under their belt. The high-flyers were kept in check, while some of the underdogs took their opportunity to pounce, leaving us stunned – but creating the chance for a massive season.
Rebellion's first victory
The biggest story to come out of Indonesia in Week 2 of MPL Season 9 was that of Rebellion Zion's first ever series victory. Having gone through Season 8 struggling to find their footing, RBL went through some big roster changes, and a change of name too. Although Week 1 saw them starting off the season poorly again, this week saw a completely different team come out to play, as they smashed both their opponents. While Geek Fam is still finding their new path, RBL's Friday evening demolishing of Alter Ego Esports is one of the biggest upsets we have seen in some time.
Could this win signal the rise of a new challenger to the top of MPL ID or will RBL struggle again when they face another two tough opponents in Week 3 – only time will tell.
Shaking up the standings
Not only did AE get handed another loss, but Onic Esports, RRQ Hoshi, and Bigetron Alpha all suffered in Week 2 as well, not making the most of a chance to pull ahead. For Onic, their opening series saw them drop to AURA Fire, who took two big victories out of the week. Following their triumph on Day 1, AURA went on to take down the Robots too, pulling themselves above both challengers.
Although BTR were looking fantastic, they now sit low down on the standings, having also lost to RRQ in the final series of the week. With that in mind, RRQ were also unable to complete a double victory, as Onic were able to take them down.
All-in-all, Week 2 of MPL ID Season 9 really shook things up in terms of standings, with teams still forming a new meta, it would seem. AURA Fire, Rebellion Zion, and EVOS Legends were the three teams to come out of Week 2 looking great, but with a long six-week run still remaining of the Regular Season, anything can happen.