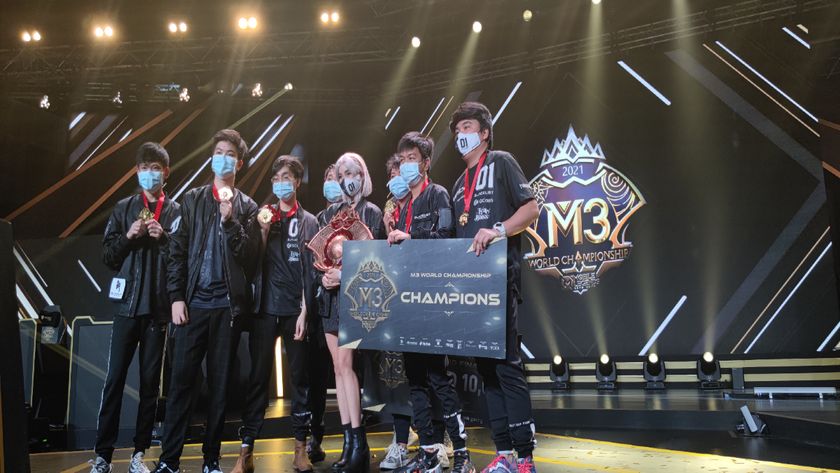 Blacklist International are the champions of M3!!!
WE had made the long journey to the M3 World Championships grand finals as Onic PH took on Blacklist International for the crown.
Two teams remained at M3, both looking to claim the championship title as their own, both from the Philippines region, and both absoluitely superb in both their region league and this current tournament. Both Blacklist International and Onic PH were at the pinnacle of their respective games when MPL PH Season 8 was ongoing, as they met in the grand final. Back then, it was Blacklist who took a commanding victory, but this time, they could have been on the backfoot, as they came through a grueling lower bracket run to reach their PH rivals in the grand finals.
Right from the first game, we knew that this series was going to be absolutely amazing, as both teams looked to get the early advantage. Onic had stolen away the Mathilda from OhMyV33nus, looking to use the Circling Eagle against the team that knew it best. However, even though  Onic had a small early game advantage, the UBE strategy begun to show from Blacklist, as they overran their adversaries and took the series lead.
Game two was more of the same, as Blacklist took control and never wanted to let it go. On the upside for Onic, they certainly had a better draft, and a good early game, but it was never enough to counter their Philippine's brethren, as the MPL PH Season 7 AND 8 champions took a 2-0 lead in this best-of-seven grand final. The next game in the series finally saw Onic coming to life, playing like we had expected them to throughout the series. The early and mid-game period saw Onic having control of the game, but as things continued into the late game, Blacklist took over.
Once they were able to overcome the early game Onic strategy, Blacklist were on the attack, and they managed to take another game, right in the face of their opponents, taking themselves to a 3-0 lead and match point. So far, at M3, only one team has ever been able to complete a full reverse sweep, which was Todak when they came back to take down Natus Vincere. But, Onic were not going to ever overcome this deficit and Blacklist destroyed them in a better way than they did in the MPL PH Season 8 grand finals.
These two PH teams were involved in the MPL PH Season 8, where Blacklist took an epic 4-1 win, but when it came to the M3 World Championships, Onic were way off the mark, struggling in every game to keep up with their countrymen. By 12-minutes, Blacklist were looking to close out the series, but Onic were ready to defend their base, albeit for a short while, because Blacklist came back with a vengeance, destroying the Onic lineup and taking a 4-0 win.
With that, M3 came to an end, with Blacklist being the second Philippines team to take the crown in a row, following the footsteps of Bren Esports at M2, as they lift the World Championship trophiy and break their international curse by dominating Onic PH 4-0.