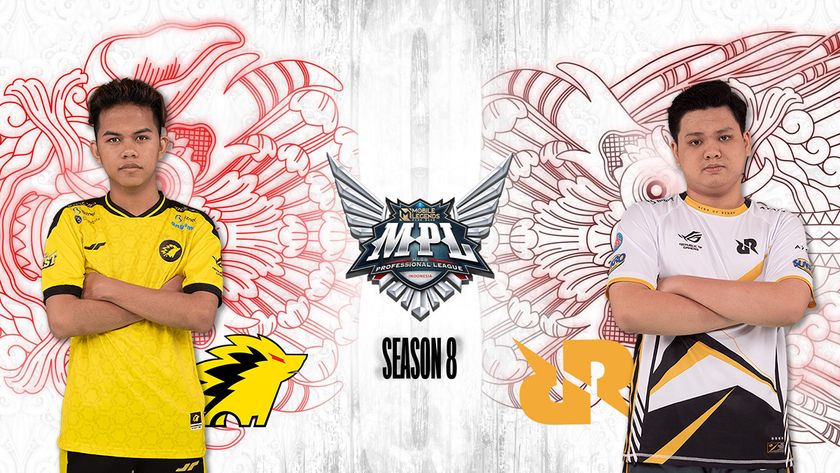 RRQ and Onic take the top spots in MPL ID's Regular Season
Mobile Legends Professional League Indonesia has seen its Regular Season come to an end, with some amazing results in the closing week of action.
It has been two months since MPL ID begun its eighth season of MLBB action, and with Week 8 being played over the recent weekend, the Regular Season is now at an end, as we look towards the Playoff stage now. The final week saw some big results for some, while others were unable to get themselves out of the dredges of the standings.
Alter Ego have fallen away
After six weeks of going unbeaten in a series, last week saw Alter Ego struggle to take a win, dropping two series. This week was another tough one for the team as they faced both Aura and Onic – and unfortunately, they were not up to the challenge. With another two losses, AE could have a tough time when it comes to playoffs, especially since they are known for coming really close and losing at the last hurdle. That said, it is possible that the team are merely trying out something new after they booked their spot into the playoffs, and they will come back even stronger when it counts.
The ups and downs of all
Many of the teams in MPL ID Season 8 seem to have a rough time keeping their rhythm on a weekly basis. For Bigetron Alpha, EVOS Legends and Rex Regum Quan Hoshi, this is entirely true, as these three teams are in a constant flux of winning and losing. For the Robots, they were the first team to dent the AE train last week, before they dropped to Onic the next day. This week saw the team back to their winning ways as they pummeled the reigning champions, EVOS Legends in their final series.
For EVOS, last week saw them losing on the final day, before they took another loss on day one of Week 8. However, the team then bounced back completely to dominate the almost unstoppable RRQ, a team which has had a decent win streak going. It will be interesting to see just what these teams do in the playoff stage.
The playoffs
From October 21 to 24, the MPL ID Playoffs will take place, with AE, Bigetron, EVOS, Aura, Onic and RRQ being the six teams to make it through into the bracket. Unfortunately for Geek Fam and Rebellion Genflix, their MPL ID season comes to an abrupt end after the Regular Season, without enough wins to make it through to the next round. For Onic and RRQ, they grabbed the first and second seed spots, meaning they skip the first round of upper bracket series, while the remaining four teams will have to fight to avoid the lower bracket.
We are excited to see just what the MPL ID Season 8 playoffs bring, especially after such an epic Regular Season. With three weeks to go, we are sure the teams will be hard at work, forming strategies and planning their path to become champions.