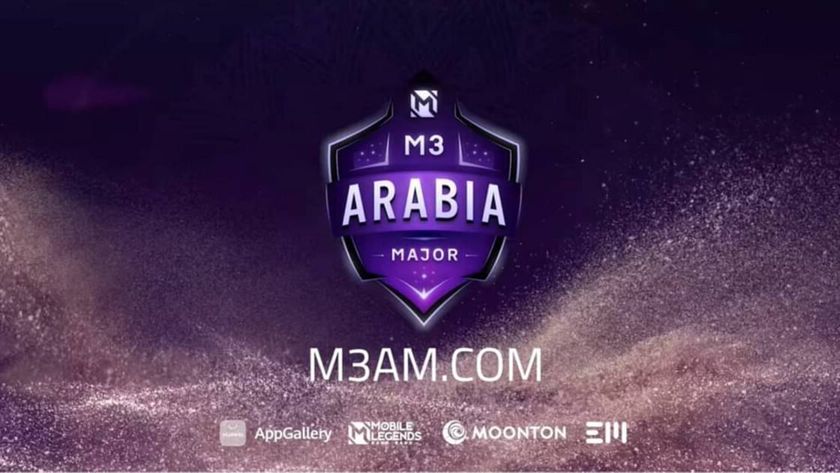 The M3 Arabia Major brings the Middle East into the World Championships
While we have no dates for the M3 World Championship, Moonton has confirmed the M3 Arabia Major – bringing the Middle East into the MLBB scene.
Mobile Legends: Bang Bang continues to grow at an amazing rate on a global level. With the recent addition of the Mobile Legends Professional League to Brazil, we have seen the game break the Southeast Asia borders and move into an international market. While Brazil and Japan featured at the M2 World Championships, M3 seems like it will feature at least one new region – the Middle East.
A new tournament, the M3 Arabia Major, confirms this as Moonton take MLBB into the Middle East, where a host of different countries will compete for a spot at the M3 World Championships. The event is only the second major MLBB tournament to come to the region after the Gulf Cup in 2020 – but this time the stakes are much higher. With a $50,000 prize pool, 114,000 Diamonds and a spot at M3 on the line, all competing teams will be throwing everything that they have into the Land of Dawn.
According to the official M3 Arabia Major website, teams from the following regions can sign up to compete:
Saudi Arabia
United Arab Emirates
Kuwait
Qatar
Oman
Bahrain
Egypt
Jordan
Morocco
Iraq
Sudan
Lebanon
Algeria
Tunisia
Yemen
Syria
Palestine
Libya
Mauritania
Somalia
Djibouti
From all the teams involved, from all regions, only 16 will make it through to the M3 – Arabia Major main event and only one will stand to claim the championship and become the first team to represent the Middle East at M3.
While little is currently known about the M3 World Championships, the M3 – Arabia Major website does give a clear indication that it will take place in December 2021. However, before that, we still have a ton of MLBB action to witness – from MPL action around the globe to the Arabia Major. Registration is currently open for the M3 – Arabia Major and can be found on their official website here.