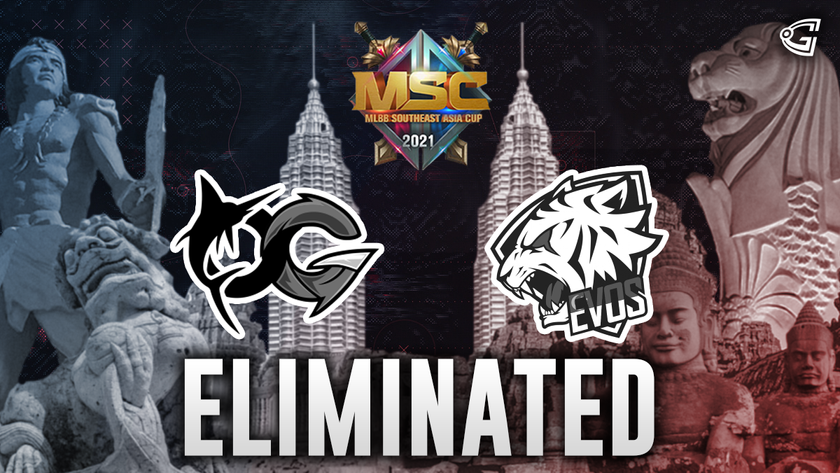 The roars fade and the swordfish fall
As we entered the playoff stage of MSC 2021, two teams would lose their tournament lives today as the lower bracket got under way.
Mobile Legends Southeast Asia Cup 2021 had already seen three days of group stage action come to an end, with four teams already being eliminated from the event. Today, while we would also witness upper bracket action, would begin with two lower bracket series in which the four teams involved would be fighting for their tournament lives. Bigetron Alpha, Todak, Impunity KH and EVOS SG were looking to make the ultimate lower bracket run in an attempt to reach the grand finals and claim the MSC 2021 crown.
The Robots go fishing
While BTR had a rough time in the initial group stages of MSC 2021, they managed to pull themselves together when it mattered, as they took down RSG SG and claimed their spot in the playoffs. With a small tweak to their team, BTR look refreshed, and it showed once again as they caught themselves a Swordfish. Game one saw some excellent early aggression from BTR, utilising a semi-feeding Diggie, as well as Kyy's Mathilda to destroy Ciku's Claude in the jungle. It took only 12-minutes for BTR to execute to near perfection as they claimed the win.
Game two would see another Diggie from BTR, but this time it would also have a Phoveus nearby as Rippo jumped onto the hero. Although Todak were able to show their strengths for a short time, it was nowhere near enough as Rippo ripped through them, ending at 7/0/5 and claiming the MVP. For Todak, unfortunately, they would be eliminated in 7th/8th place – while BTR would move forward, ready to face their next challenger.
The dark horse rises from Cambodia
Next up would be the last of the invited teams, the Cambodian squad of Impunity KH, that were showing us that they were not to be counted out. Their opponents today would be the MPL – SG victors, EVOS SG, who were looking to keep the EVOS name going in the lower bracket while their sister squad fought it out in the upper bracket. One thing we quickly realised during the group stage was the brilliance of both WightNite and Oppi – something which EVOS struggled to find an answer to.
Oppi's Benedetta was easily one of the best we've seen in recent times in game one, finding ways to destroy the EVOS SG backline constantly, while giving WightNite the space to dominate with his Granger. EVOS decided to take a page out off their opponent's book next, by taking away both the Granger and Benedetta, but that did not stop Imp at all.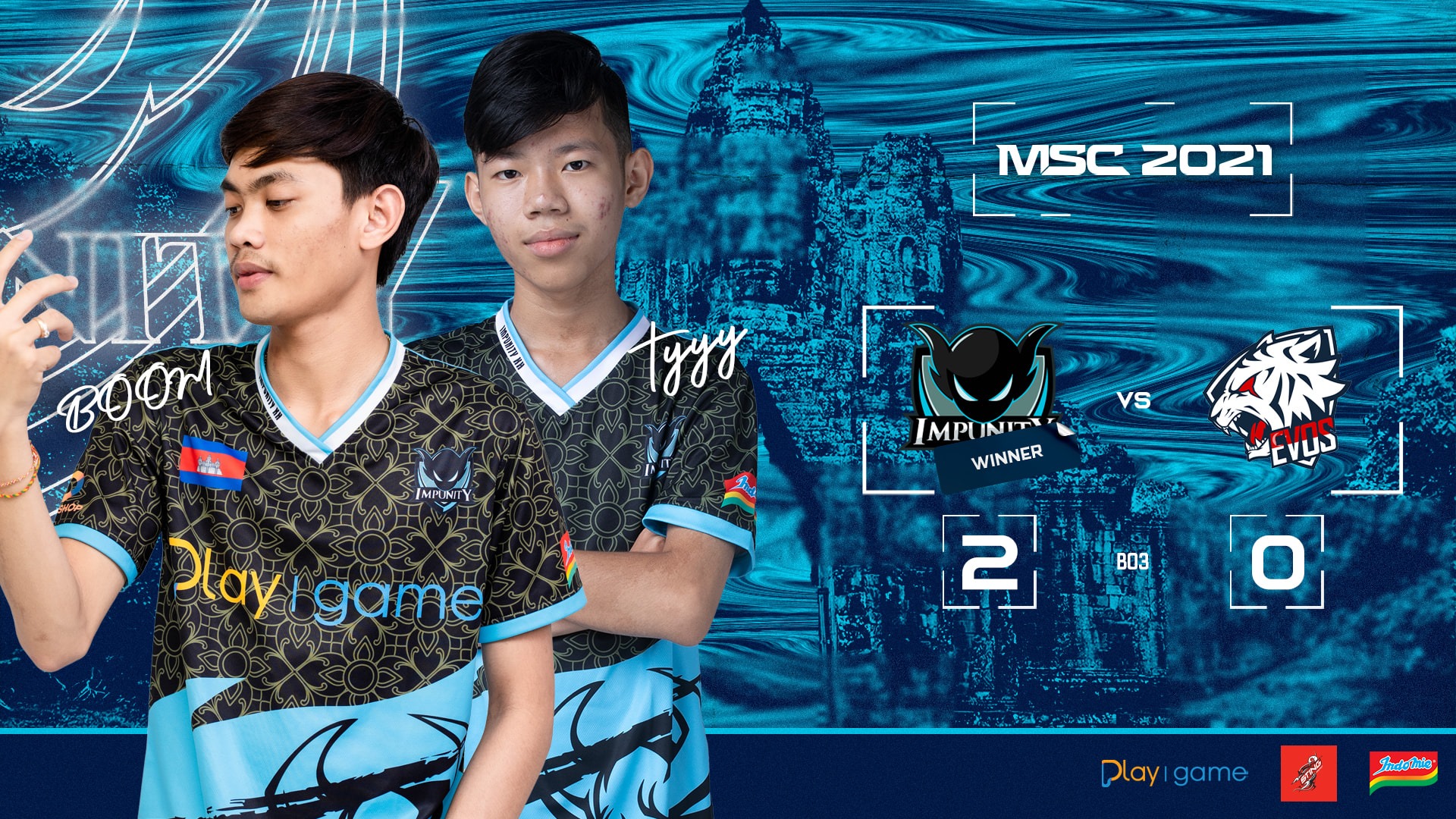 While a close game ensued, with both teams remaining within grasping distance of each other, EVOS SG could not find a way to close things out – even after Oppi made a crucial error late into the game. Impunity's victory will see them march forward into the next round of the lower bracket, while the roar of EVOS SG fades from MSC 2021.
Now that the lower bracket is complete for today, with Todak and EVOS SG exiting the event, it is time to look to the upper bracket where the two Philippine's teams of Execration and Blacklist International look to continue to show which region reigns supreme versus EVOS Legends and RSG MY, respectively.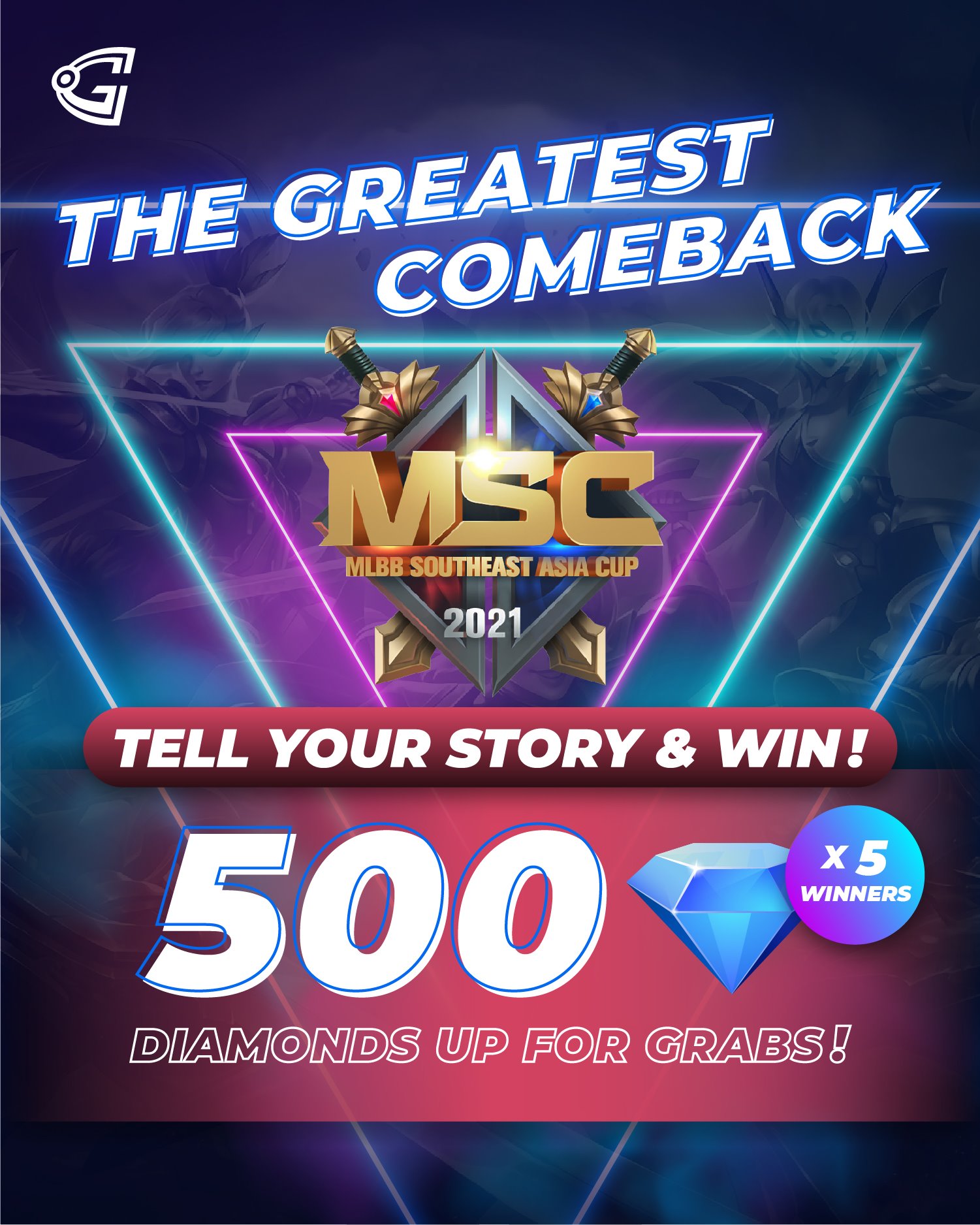 You can also check out our competition where you stand a chance to win yourself some in-game Diamonds by letting us know which is your favourite team at MSC 2021.