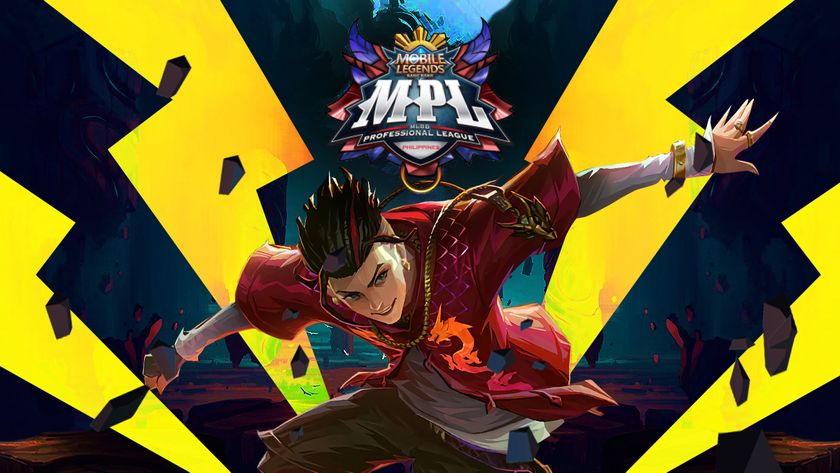 MPL - PH playoffs: the upper bracket challengers
We are only a few days away from the MPL – PH Season 7 playoffs and we're taking a look at the upper bracket where the teams have a lifeline.
On Wednesday, May 26, Mobile Legends Professional League Philippines will see the playoff stage of its seventh season kick off. After a tough regular season for many teams, the upper bracket saw some last-minute changes as the likes of Work Auster Force had their spot ripped away from them by Bren Esports, while others flourished throughout the season. For the four teams involved, the upper bracket gives them a peak at MPL – PH glory with only three series wins standing in the way of a team and the championship – plus a lifeline of the lower bracket awaiting the losing teams.
Blacklist blast through
Having been knocked out in the first round of MPL – PH Season 6, Blacklist International went into Season 7 having massively bolstered their squad. Adding in OhMyV33nus, possibly one of the best support players in the league, alongside both Wise and Oheb, Blacklist certainly seemed to be a contender to challenge the best. With a much more versatile lineup, what we saw from Blacklist throughout the season amazed everyone as the team took down nearly every challenger in their path.
Dropping only a single series in their regular season, with Bren Esports decoding the brilliant Blacklist to ruin the perfect run, the team easily secured first place in both their group and overall, too. With a stunning winrate of over 92%, plus both ESON and OhMyV33nus securing the top two spots in assists for the season, Blacklist empowered their carries and seem the prime contender for championship glory. With their first series being against their biggest rivals, Bren, the upper bracket is sure to be spectacular.
Bren avert disaster
Bren Esports came into Season 7 with a completely unchanged roster from their Season 6 championship run, except that now they were considered almost veterans with tons of experience under their belt, including the M2 Championship victory. However, the opening three series for Bren were all completely disastrous as they lost to Onic PH, Nexplay Esports and Aura PH – leaving them to pick up the pieces in a massive way. As a championship team, Bren rose to the challenge without fail and, although they hit some bumps along the way, the team seemed nearly unstoppable over the regular season.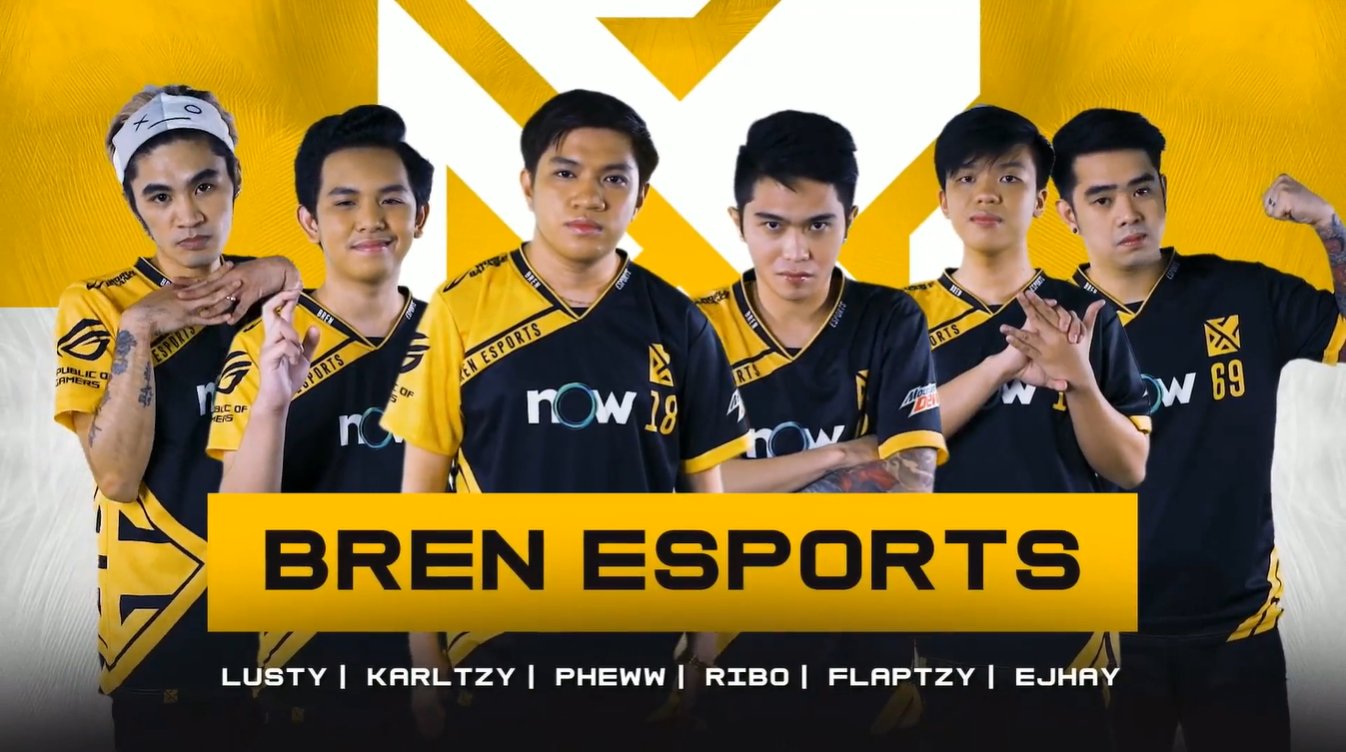 Once they found their footing, Bren managed to climb their way up the log and in their final dash for the finish line, they even trumped Work Auster Force for a Group A upper bracket spot. The biggest questions to as of Bren will be if they can survive another Blacklist onslaught in their first series of the upper bracket – and with their vast experience, it is very likely, especially with KarlTzy showing off some amazing skills so far this season and their brilliant coach Duckeyyy leading them.
Aura fly by under the radar
Adding in two new carries to their roster this season, Aura PH definitely seemed to be much stronger. The addition of both Bennyqt and Lord Hadess bolstered the roster, who were known for their fantastic use of the "Diggie" strategy. While we did not see as much from Diggie this season, being banned in 108 games so far, that hasn't stopped Aura from dominating – although it wasn't as apparent as some of the others. It was only after completing their double victory over Bren that Aura really showed that they deserved the top spot in their group.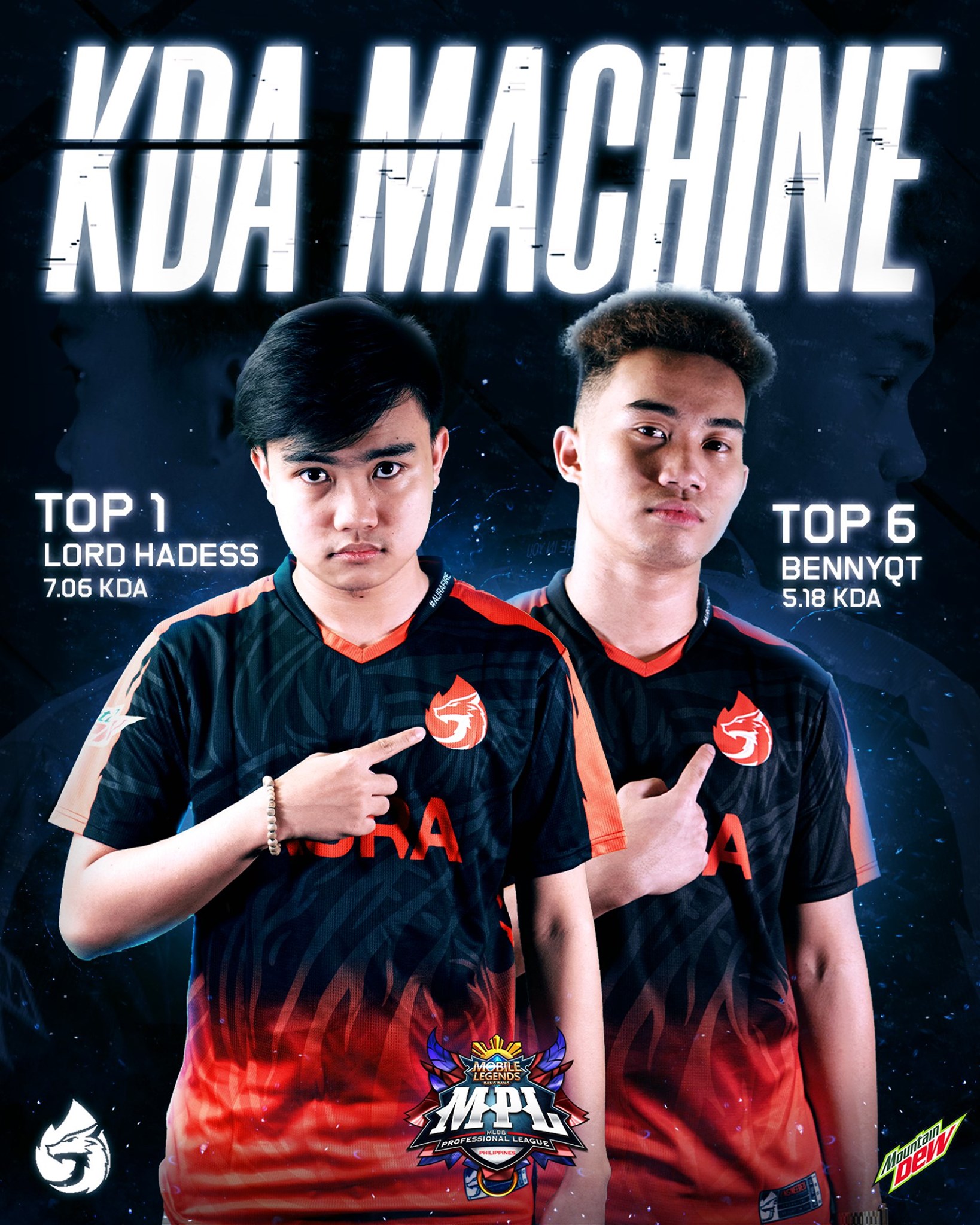 With that said, Aura's final week was disastrous in the regular season, with two losses added to their tally and the possibility of having peaked too early in the season. Whatever the issue might be, we can be sure that Rafflesia will pull his team into gear in time for their first series and show that their Season 6 first round playoffs knock out was just a bump on the way back to MPL championship glory.
Omega are back for revenge
Another team in the upper bracket of MPL – PH Season 7 that has gone completely unchanged is Omega Esports, who return after a stunning Season 6 journey saw them crushed in the grand finals. Omega's brilliance even led them to some fantastic plays at the M2 World Championship, but this season has not been all smiles. One of the biggest factors in this could be linked with the departure of their amazing couch, DaleDalus, who definitely helped the team to form into their current form.
That said, the team's Season 7 performance has been all over the show, winning one series and losing the next, which says a lot considering they still managed to take an upper bracket spot. Group B would see three different teams all finishing the regular season at 6-7, but thanks to some clutch victories, like that over Work Auster Force in Week 4, Omega managed to make the cut just above Execration. With a massive rivalry against Bren Esports, Omega are going to be looking for some revenge, but may have to wait as Aura PH will be their first challenger.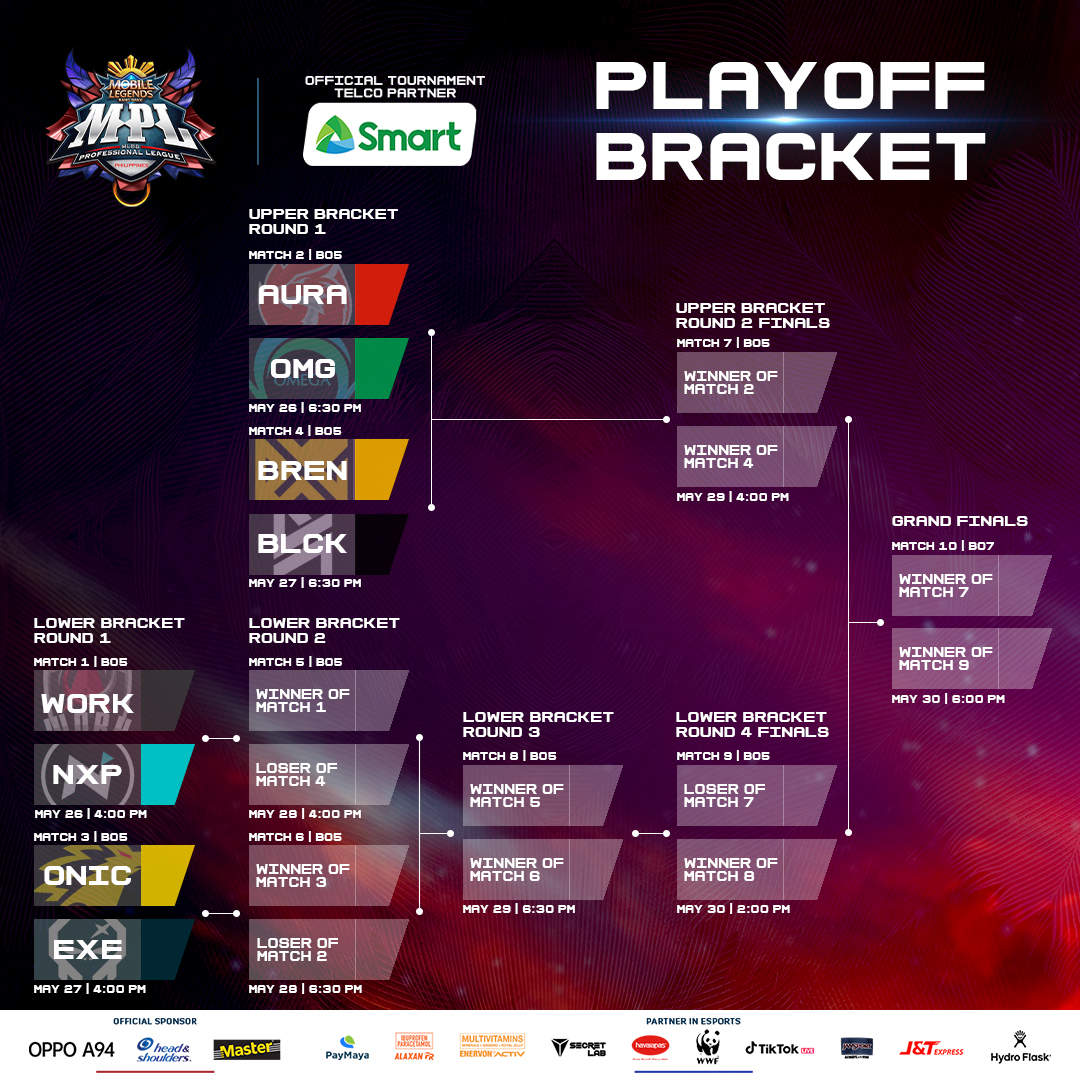 With such a short time remaining until the MPL – PH Season 7 playoffs get underway, we are extremely excited to just see what happens and which teams pull out all the stops. As mentioned before, Aura PH and Omega Esports will be the first of the upper bracket teams to start their playoff stage, while Bren Esports and Blacklist International will give us the Day 2 showdown we have all been waiting for.