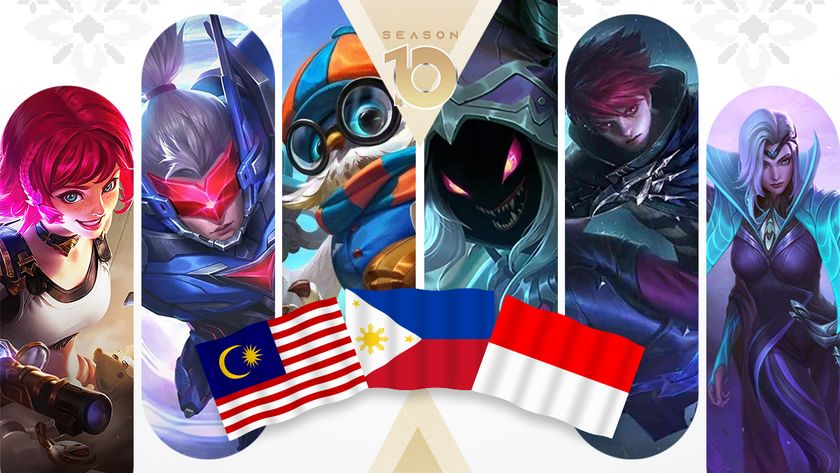 Five of the most surprising picks in MPL Season 10
Having seen the first week of MPL action in multiple regions, we are taking a look at five of the most surprising hero picks seen in the current meta.
Although the meta for the Mobile Legends Professional League is always a bit different in each of the three big regions; Indonesia, Philippines, and Malaysia, there are often some fantastic picks each season that surprise us. With Season 10 recently getting underway, we have certainly seen this once more, albeit with some picks not really working out as intended, while others have been the standard of recent times.
For example, Beatrix remains one of the most picked heroes for some time, with her ability to do massive amounts of damage while remaining at a reasonably safe distance.
However, we want to focus on some of the new picks of this meta, some which are doing well, others which are struggling, and some which could definitely rise up later in the season.
Helcurt/Saber middle lane/roaming
The shift in meta that we initially saw for MPL Season 10 first appeared in Malaysia, as they begun a week earlier than the rest. We saw a big focus towards high burst damage mid-lane and roamer heroes, such as Helcurt and Saber, with the former giving the potential for global catch or disengage. However, this early aggression and damage did not really pan out all too well at the end, so we are awaiting any new attempts to use this combination – maybe with the likes of Kadita once more.
Julian
Having recently found his way into the Land of Dawn for MPL Season 10 across the regions, Julian seems to currently be a bit of a "hit or miss" pick. For MY, Julian has seen a total of 21 picks during the first two weeks, while also being banned 14 times. With that said, the hero has only come out of that with a 33% winrate, not very high considering the strengths of the hero. Oddly enough, PH also saw a number of Julian picks in week 1, 10 to be precise, with the winrate not really climbing too high there either, as 40% still did not show off the pick for the teams utilising him. ID teams drafted Julian 4 times in their first week, and this was the only region which saw a decent 75% winrate.
The hero definitely will come into play a lot more this season, but we have yet to really see teams utilise him to his highest potential as they work out his intricacies in the MPL.
Thamuz
While not all out surprising, Thamuz has been seen across all three regions so far in MPL Season 10, with only one region having an outright great time with the hero. For MY, Thamzuz seems to still be finding his perfect spot, while ID players have not been able to get the hero off the mark at all. On the other side, PH seems to have a great handle on Thamuz and we expect to see it picked and banned far more often this season.
Valentina
Valentina is one of those heroes that, when put in the right hands, causes absolutely chaos within the Land of Dawn. This was seen from the first week in MY where Team HAQ were brutal with the hero and Todak jumped on board too. However, since then, Valentina has quickly become the most banned hero in MY, while also seeing a high rate of bans in both PH and ID too. With that said, ID and PH have not quite unlocked the full potential of Valentina just yet, and we are destined to see some brilliance from the top teams soon.
Diggie
This pick is a weird one to throw on the list for those of you who follow mainly MPL PH, as we know well what the Diggie is capable off. That has already been seen again, with Blacklist International utilising the hero perfectly to get their victories. The main aspect of Diggie we are concerned about is why he is not picked up in MY or ID, especially with the latter having now containing a host of ex-PH players. Whether or not that will influence the picking of Diggie through the season remains to be seen, but it could bring a fantastic new dynamic to each region.
---
At the end of the day, everything is likely to change in the coming weeks and with playoffs too, as the teams figure their way into new strategies, heroes, and plays to give them the edge over their opponents. Right now, all we are sure about is that Beatrix seems in control of each region and in the right hands, she is a whirlwind of pain.