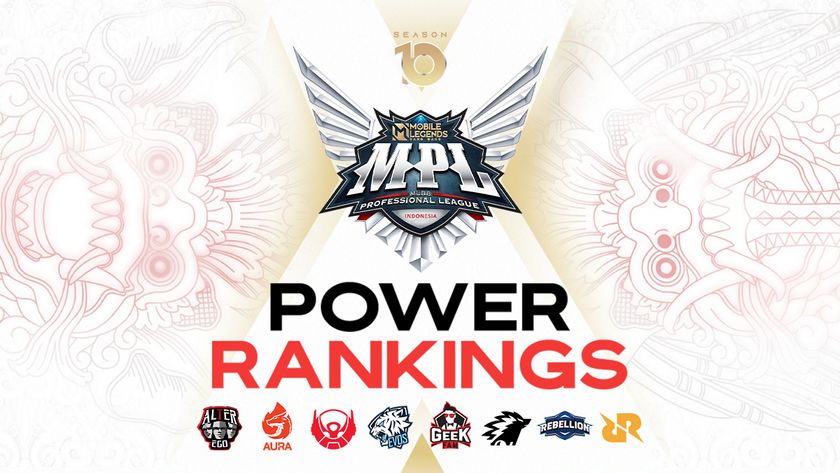 MPL ID Season 10: The top two remain the same
As the Mobile Legends Professional League in Indonesia approaches its first week of Season 10 action, we look at the power rankings of those involved.
The top two challengers
Through Season 9 of MPL ID, we saw RRQ Hoshi finally take back their title after two seasons of falling short. With an extremely strong roster, it was tough for anyone to stop the team, although Onic Esports seemed as though they would be likely challengers after a stunning upper bracket final between the two. These two teams make up the top two teams in our Season 10 power rankings for MPL ID – but splitting them is tough.
For this season, it is possible that we could see some new strategies from ONIC, after they brought in Kairi from their Philippines sister squad. For that reason, we are placing ONIC in the number one spot, as this could blindside RRQ completely when it comes to the playoffs, and even during the Regular Season. With that in mind, RRQ certainly are not far behind, and we will have to see what the meta from Season 10 will be for Indonesia before we can completely count them out.
Picking the mid-pack
Indonesia may no longer be the strongest region in the Southeast Asian Mobile Legends: Bang Bang scene, but the teams in the region are still some of the absolute best. This makes ranking the teams in the region extremely difficult. With that said, Aura Fire have to be the choice for our number three position. Last season saw some fantastic play from the squad, although they were not able to reach the top spot, but now the meta seems to be in their favour, if it remains similar to anything we have seen in Malaysia.
Alter Ego come in at number four, ending our time in the top half of the rankings for Indonesia. Once again, although the team have struggled when it comes to playoffs, their Regular Season play has sometimes been second-to-none. With Celiboy being one of the best Jungle lane players in the game, AE are always ready to provide a decent challenge to the teams above them. One team that has fallen out of the higher rankings is EVOS Legends, who could find themselves struggling a bit more this season, having lost Antimage for now. However, with Dlar joining the squad from PH, there is still a chance for them to be top tier challengers – but for now, they're going to be stuck in fifth place.
Challenging from the back of the pack
The final three spots in our MPL ID Season 10 rankings go to Bigetron Alpha, Geek Fam, and Rebellion Zion, respectively. While all three of these teams have managed to produce some unexpected results, they often find themselves falling short when it really comes down to it – especially for the bottom two. As with every MLBB season, anything can happen, but it's probably unlikely that these teams will be able to move up higher.
---
Our full MPL MY Season 10 power ranking is:
8: Rebellion Zion
7: Geek Fam
6: Bigetron Alpha
5: Evos Legend
4: Alter Ego
3: Aura Fire
2: RRQ Hoshi
1: ONIC Esports
MPL ID is definitely one of the more difficult regions to rank when it comes to the power of the teams involved. But what it does give us is the chance for an excellent Season 10 where we expect to see a ton of massive plays, some brilliant new meta picks, and possibly a new champion too. We will have to wait until the first week of action, which begins on Friday, August 12th.