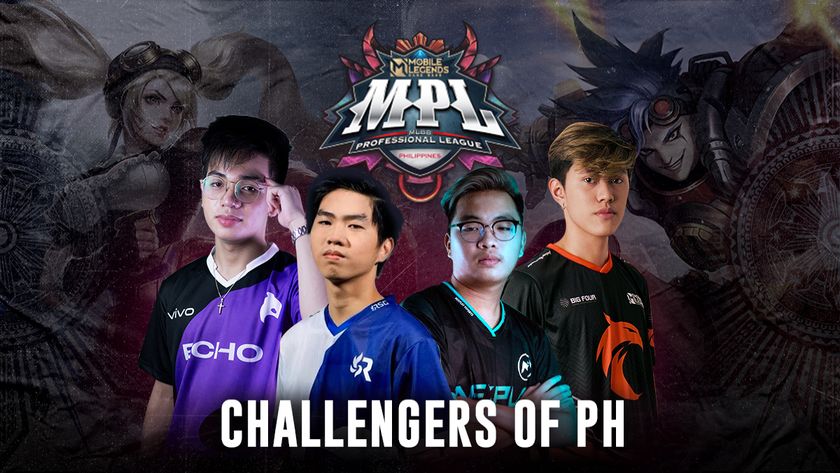 Challenging for the MPL PH Season 9 title
With a little over a week left until MPL PH gets its ninth season underway, we take a look at the teams fighting for the championship title.
Although we have already explored the possible top four of MPL PH, there are still another four teams in Season 9 who are just as capable of attaining brilliant results, causing upsets, and making some massive plays. These squads are filled with some of the best players in the MLBB scene, players returning after a break, and some young, fresh faces too – all ready to take on the challenges in the game's strongest region.
Nexplay EVOS
S4gitnu
H2wo
Renejay
Hesa
YellyHaze
It is extremely difficult to think of any team in MPL PH being unable to challenge for a top four spot, and even tougher when the team finished the previous season in fourth place. When EVOS joined forces with NXP, it was destined for greatness, with the Tigers being one of the most prolific organisations in Southeast Asian Mobile Legends. With one of the best junglers, in the form of H2wo, as well as Renejay, NXPE proved that they belong among the PH greats.
For this season, NXPE have made a few changes, with Dogie moving his talents into the coaching role, as the team welcomes S4gitnu back to the competitive scene. There is no doubt that this roster has a chance to cause some big problems for every team in MPL PH S9, as they did last season, but if they can take it all the way this time around is what we are all waiting to see.
ECHO
3MartTzy
KarlTzy
Rk3
Bennyqt
Yawi
After rebranding from Aura PH, ECHO's first season in MPL PH was not a spectacular one. However, the team did manage to take victories over both Bren Esports and Onic PH, before their unfortunate demise in the playoffs. That said, with a few roster changes for Season 9, ECHO could be looking to challenge for the title. When it is possible to have the likes of Rafflesia and Hadess on your bench, you know that a team is fielding some of the best players.
Having picked up some magnificent talent during the off-season period, including Yawi, 3MarTzy, and KarlTzy, one of the biggest names returning to competitive MLBB action is also a part of the ECHO roster. Killuash already has two MPL PH championship titles under his belt, having won with ArkAngel in Season 3, before Sunsparks in Season 5. Although the player is a substitute, this could finally be the roster that helps him claim his third title – and we are sure to see him in action soon.
TNC Pro Team
SDzyz
Benthings
Escalera
Kramm
Yasuwo
TNC is a very well-known organisation in the SEA region, and worldwide, and their first foray into MLBB came in Season 8 when they signed the roster of Work Auster Force. Unfortunately for TNC, Season 8 was a disaster, as they struggled to find victories – and soon after their exit from the tournament, they lost many of their players. The only remaining players on the squad as we came into 2022 were Benthings and Chuu, who has since renamed himself as SDzyz.
Announcing a new roster in early January, TNC picked up what they deemed as four promising players, two of whom will be known by those following the PH MLBB scene. Both Escalera and Yasuwo are former members of ArkAngel, while the remaining players have been spotted in Nationals, making this squad quite strong on paper. The main question on all our minds is if TNC will be able to utilse this new roster well, and possibly end Season 9 on the complete opposite side of the table.
RSG PH
Nathzz
Demonkite
Aqua
EMANN
Heath
RSG is another name synonymous with domination in the SEA MLBB scene, but their first season in PH was met with fierce resistance. Although they did make it into the playoff stage in Season 8, RSG were swiftly brushed aside by most teams, and did not make it very far. However, the team certainly showed some brilliance throughout the season, with Demonkite even picking up the "best rookie" award.
While ly4knu decided to take a break for one season, RSG's roster remains relatively unchanged, having signed only Kousei, adding to their magnificent substitute roster. But, as the old adage goes, "if it ain't broke, don't fix it", and that is exactly what we expect when you have Demonkite controlling the map through his brilliant jungling. All that's left to see now is if RSG can make a resurgence in MPL PH Season 9 and make it further than previously.
All eight teams participating in MPL PH Season 9 are unmistakably talented, and have a high chance of taking the title – although these four teams may need to work much harder to reach the upper echelons. That said, we are only a few days away from the start of the season, and finding out who will rise to become champions of MLBB's strongest region.