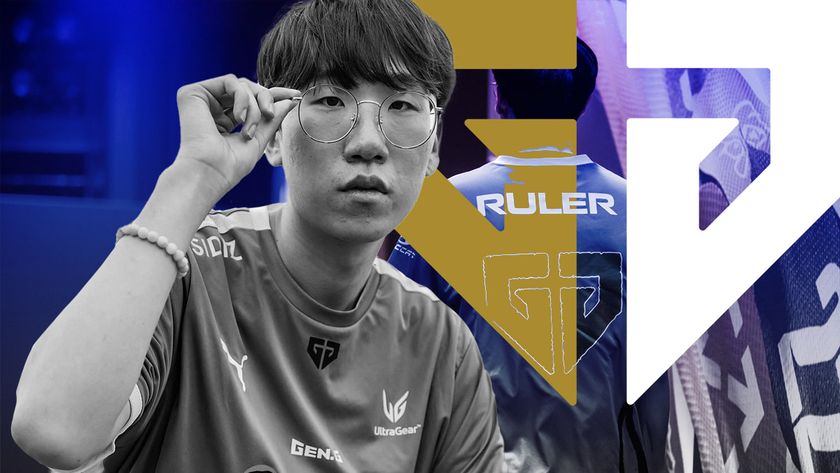 Gen.G Esports and Ruler have mutually agreed to part ways ahead of the 2023 season
Gen.G will be looking for a new AD carry.
After five years with Gen.G Esports, the former KSV Esports and Samsung Galaxy AD carry Park "Ruler" Jae-hyuk has mutually agreed to part ways with the organisation. The former 2017 world champion has been with the team from the very beginning and is the last remaining member of the original Gen.G squad that changed its name from KSV.
With Ruler now out of the roster, it will pave the way for a new AD carry to make his mark on the team. The four remaining members of Gen.G were only signed last year so seeing any of them make the move will be unlikely. Then again, you never know with the LCK. Gen.G was the best team coming out of the region heading into Worlds 2022 and was one of the favourites to reach the final.
Unfortunately, DRX had other plans. With the heavy investment that went into the squad last season, Gen.G ended up with a semifinal finish for the second consecutive year. It's also worth noting that both teams that Gen.G lost to in the last two semifinal bouts were against the eventual champions like DRX and EDward Gaming.
Having been with the team from the very beginning, Ruler was part of the original Samsung Galaxy team that took the 2017 World Championship by storm, putting an end to T1's dynasty that year. Following that win, SSG got acquired by KSV in the 2018 season. By May 2018, KSV rebranded into Generation Gaming, which eventually became better abbreviated to Gen.G.
The main question now would be where Ruler will be heading next. Staying in the LCK could be a very viable option as he is one AD carry that many top teams will want to have on their roster. The seasoned pro has plenty of accolades on his resume, boasting six appearances at Worlds including one title win. He was also the grand finals MVP during that world championship victory.
Ruler was also part of the All-LCK First Team on three separate occasions as well as winning the 'Regular Season MVP' and 'Player of the Split' awards during the Summer Split. Ruler is also only the third player in the LCK to reach 2,000 kills during the LCK Summer Split on July 22. His eventual departure from Gen.G will be a blow for the organisation but a massive advantage for any team that opts to pick him up in the near future.
Current Gen.G Roster:
Hyeon-joon "Doran" Choi
Wang-Ho "Peanut" Han
Jeong "Chovy" Ji-hoon
Siwoo "Lehends" Son
Yeong-jae "YoungJae" Ko (Sub)