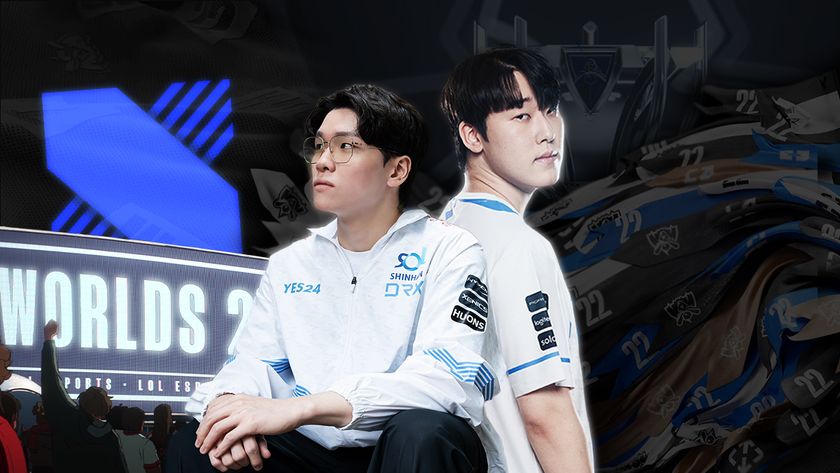 Worlds 2022: DRX joins T1 in the grand finals after eliminating Gen.G Esports in the semifinals
DRX goes through to the grand finals in only their second appearance at Worlds.
DRX managed to overcome Gen.G Esports in a four-game series despite similarly losing the first match to yesterday's other semifinal bout. With T1 already through to its fourth grand finals at Worlds, this will be DRX's first-ever appearance. Of course, DRX has already overcome their previous best result of a quarterfinal finish at Worlds 2020 to place themselves in the top two for this year.
The LCK fourth seed has also created history at the League of Legends World Championship. DRX is the only team to have made it to the grand finals after they came through the Play-In Stage. And with the Play-In Stage format only being introduced in 2018, it was G2 Esports who held on to that record, finishing in the semifinals that year despite making it through the Play-In Stage.
DRX has been on a Cinderella story run as of late and the grand finals will be their toughest test yet. Having already overcome Gen.G 3-1 in the semifinals, they will be a part of the 'David v Goliath' match-up with T1 being the current favourites to lift this year's Summoner's Cup. However, DRX should not be counted out given how exceptionally they've performed when it mattered most.
This comes despite Gen.G taking the first match of the best-of-five series convincingly. DRX ended the first game with only two kills, two turrets, and two drakes to their name. Park "Ruler" Jae-hyuk on Varus was the main star of game one with five kills, three assists and zero deaths to his name. Even Son "Lehends" Si-woo had one of those games with Tahm Kench, getting nine assists on the board along with one death.
Gen.G almost took game two as well but it was DRX's early game aggression that allowed them to turn the tides of the match. It was DRX's turn to keep Gen.G at bay and left them to just three kills overall in game two. And it was Kim "Deft" Hyuk-kyu's turn to be in the limelight with three key kills coming from shutting down Gen.G. Soon After, it was Hong "Pyosik" Chang-hyeon and Geon-woo "Zeka" Kim's turn to shine with both players being the catalyst for DRX's win the third game.
Game three saw Pyosik with Viego that managed six kills and seven assists while Zeka on Akali ended the game with seven kills and two assists. Like game two, DRX's early-game aggression and high tempo kept Gen.G at bay for most o the match. DRX also made sure that Gen.G could not get any key objectives, as seen by their one drake and three outer turrets claimed. By the time the fourth game rolled around, it was clear who will be moving on to the grand finals.
Keeping the same top lane duo of Gragas and Kindred from game two, DRX also kept Varus in the composition for Deft, which so happens to be one of his signature champions. Much like how the past two matches went, DRX was able to pincer Gen.G into a corner, not allowing them any time to breathe with the constant pressure applied across the map. By constantly coming out on top in skirmishes, this diminished Gen.G's ability to take a turret or drake, which resulted in just two apiece.
In the end, it was DRX who ran out as clear winners on the day with Deft having another sublime showing in the AD carry role. Cho "BeryL" Geon-hee was one of the unsung heroes in the last two games, getting double-digit assists on both occasions while playing Renata Glasc and Braum respectively. We will now look ahead to November 5 at the Chase Centre Arena in San Francisco for the grand finals of Worlds 2022.