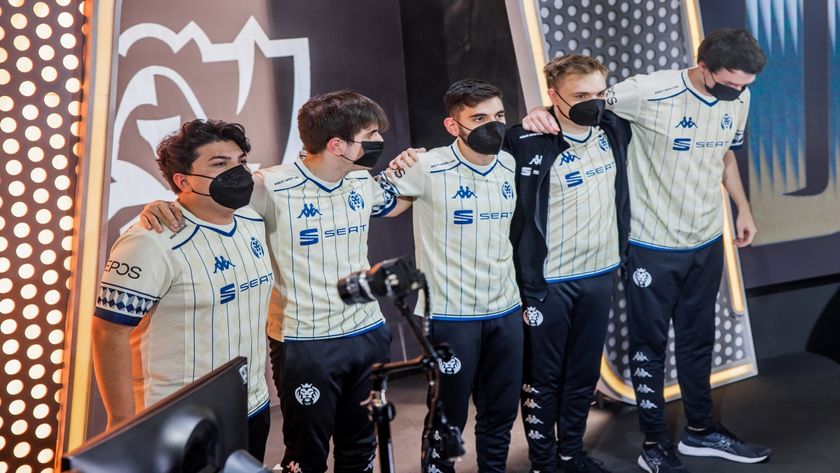 Worlds 2022: MAD Lions move on to face Evil Geniuses in the finals after surging past Saigon Buffalo
Image credit: MAD Lions
MAD Lions are just a series away from the Worlds 2022 group stage.
MAD Lions made lightwork of Saigon Buffalo in a 3-1 win, moving past them and onto the next round where Evil Geniuses await. The LEC fourth seed is now just one series away from booking a ticket to the Worlds 2022 group stage. Of course, EG stands in their way and their only loss so far has been to a LEC team.
With that loss, SBG are officially out of Worlds 2022 with only GAM Esports left to represent the VCS. SBG's run at the world championship ends in 19th-20th place, which gives them 1.5 per cent of the total prize pool, about $33,375. After placing in the top six at MSI 2022, SBG will be disappointed with their inconsistencies throughout their time in the Play-In Stage.
The first match went MAD's way with SBG actually putting up a sound fight against them. Despite losing the first game, SBG responded strongly with a thumping win to tie the series 1-1. Unfortunately, MAD's dominance was too strong as they proceeded to take the next game to go match-point. Try as they might, SBG's comeback almost worked out but MAD were too far ahead by that point.
In all four mathces, one of the series' standout performers was MAD's jungler, Javier "Elyoya" Prades Batalla. Playing Hecarim in games one and two as well as Bel'Veth in games three and four, Elyoya was ever-present with his initiations as well as shut downs. Even MAD's picks for all four games featured some familiar faces. They picked Gnar in the first three games for İrfan Berk "Armut" Tükek before switching to Ornn in game four.
Yasin "Nisqy" Dinçer and William "UNF0RGIVEN" Nieminen also had great games in the series against SBG. It was the use of both Vex and Varus in games three and four that allowed both players to showcase their full potential. Tahm Kench for Norman "Kaiser" Kaiser was also a crucial pick-up in games one and three, pairing well with both Jinx and Varus. His plays on Alistar in game four are also worth mentioning, getting 17 assists to bring his team to the final round.
The next best-of-five series MAD will play is against EG for the first time in either org's history. The winner of this will join both DRX and Fnatic in the group stage. Coming up next is the final best-of-five series for the day between DetonatioN FocusMe and LOUD with the winner going on to face Royal Never Give Up.