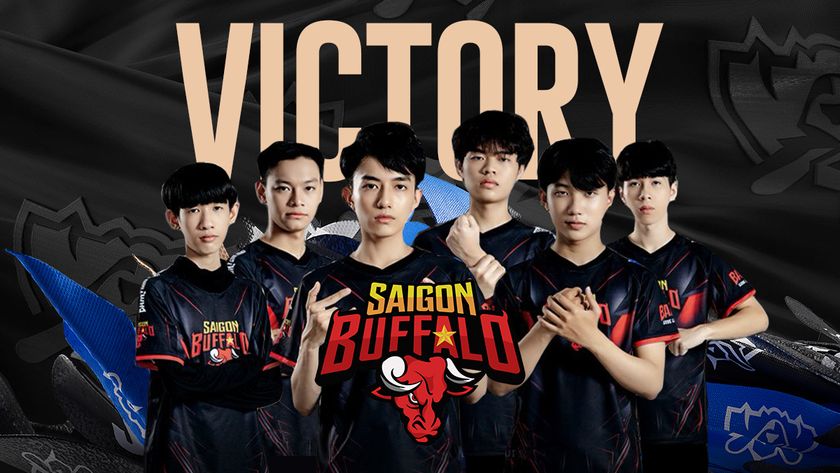 Worlds 2022: Saigon Buffalo puts Isurus in further misery with a clinical performance on day 2
The VCS contingent has sent a strong message to the LLA.
Saigon Buffalo has already proven why they're not to be underestimated, claiming their second win of Worlds 2022 by taking out the hometown heroes, Isurus. It was a game that spared no expense on bloodshed and drama with SBG constantly coming out on top whenever they clashed with Isurus. SBG will be playing their third game a little while later in hopes of extending their lead at the top of Group B.
However, their upcoming opponents will be DRX. While they are the LCK's fourth seed, they did manage to defeat Royal Never Give Up yesterday, the three-time MSI champions. Isurus' next match will only be tomorrow where they will also face RNG.
Of course, it was SBG who started things off by claiming the first blood with Hoàng Phú "Shogun" Nguyễn with Aphelios taking his first of many kills of the game. Isurus was able to get a counter kill almost instantly after, which was almost a foreshadowing of what was to come for the rest of the match. In the next few minutes, both teams would constantly find pick-offs around the map, showcasing tireless aggression from the get-go. 
Both SBG and Isurus were constantly trading kills whenever they clashed. With the scoreline always close to one another, the gold differential also didn't waver much, always swinging between the two teams. SBG did have the better pushing power though, which allowed them to mow down the three outermost turrets of Isurus with ease. The first real teamfight broke out when Isurus dived toward Shogun who was slightly out of position. Luckily, the rest of SBG was nearby to back him up.
This allowed the blue side to turn the tides of the fight, gifting Shogun a double kill before he was eventually killed off. But not before Isurus lost four of their squad in the process. A couple of minutes later, both teams were tip-toeing around one another outside the drake pit. While it looked like Isurus had SBG pincered, it turned out to be the other way around with SBG getting the jump on the local team, wiping them out with only a single casualty.
It was SBG's game to lose at this point with the gold difference heavily towards their side. Even when Isurus tried to contest the Baron, they were immediately deleted from the fight with three members sent back to the death timer. Eventually, SBG found their way into Isurus' base after managing to find more of the red side's team out of position. With their base under attack, Isurus made one last-ditch effort to bring the fight to SBG. In a matter of seconds, the entire squad got wiped by the hands of Shogun, gifting him a pentakill to end the game in style.
With a total of 16 kills and two deaths, Shogun was quite frankly the man of the hour. His movements with Aphelios were a thing of beauty, showing just how potent the VCS can be. With that win, SBG moves to the top of Group B momentarily. MAD Lions will have a chance to snatch it back, provided they defeat RNG first.