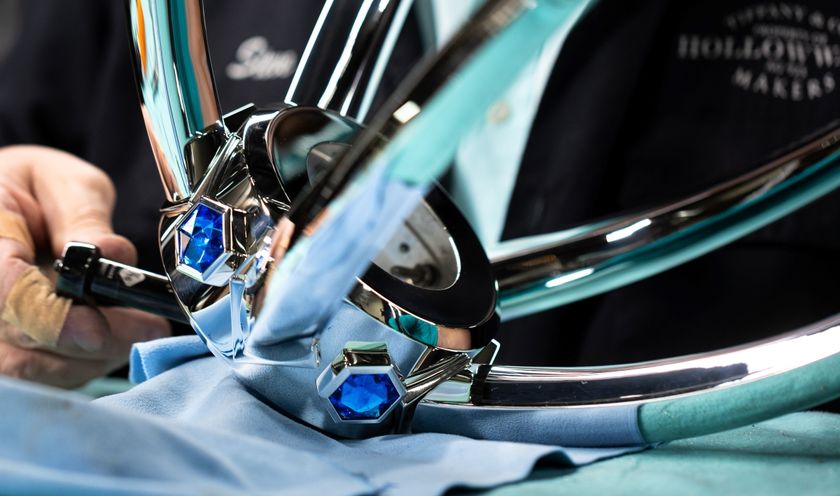 Riot Games pairs up with famed jeweller, Tiffany & Co. for the Worlds 2022 Summoner's Cup
The newly designed Summoner's Cup will be making its debut on August 29.
With the LoL World Championship ticket sales already announced, Riot Games had one more surprise up their sleeves. This time, it was for the Summoner's Cup as they have tapped Tiffany & Co. to be in charge of the redesign. Of course, this isn't Tiffany & Co.'s first rodeo as they have been the preeminent brand in handcrafting timeless trophies since 1860. The famed luxury jeweller was also responsible for last year's LPL Silver Dragon Cup.
The co-creation of the all-new Summoner's Cup will weigh in at 44 pounds (almost 20 kg) and stands at approximate 27-inches tall. Both LoL Esports and Tiffany & Co. were part of the creative process in redesigning the Summoner's Cup. It was brought to life over four months totalling 277 hours by the House's expert artisans who craft more than 65 trophies each year at its hollowware workshop in Cumberland, Rhode Island.
The Summoner's Cup is a symbol of greatness in esports and the crowning achievement in League of Legends. The teams who hoist it represent the best of our sport -- their mastery forever a part of LoL Esports' history. As we looked to build on the prestigiousness of winning a World Championship, there was only one partner we aspired to collaborate with on the Summoner's Cup. Tiffany & Co is a storied brand and the preeminent designer of the world's greatest sports trophies. We're honored to partner with them to celebrate our past, present, and future World Champions.

Naz Aletaha, Global Head of League of Legends Esports for Riot Games.
Much like last year when Riot worked with Mercedes-Benz on customised champion rings, Tiffany & Co.'s reintroduction into the world of esports goes to show just how much the scene has grown over the years. The fact that ateliers like Tiffany & Co. want to work with Riot again is proof that esports is getting bigger than ever before.