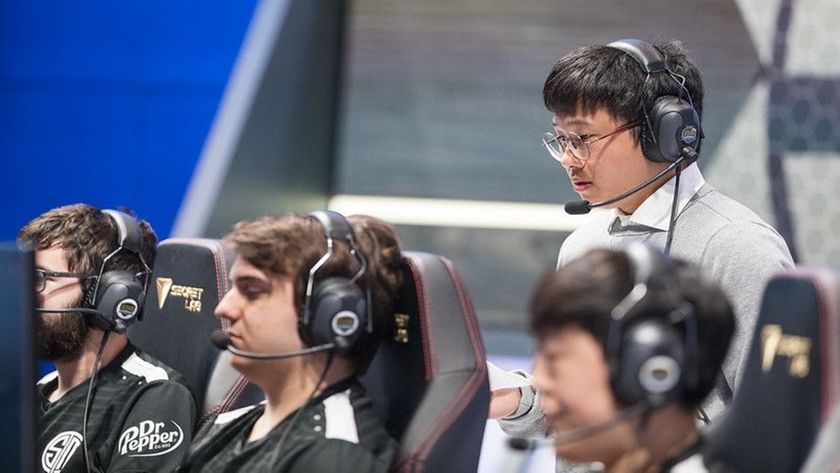 Riot Games has officially banned former TSM coach Peter Zhang from League of Legends esports
Image credit: Riot Games
Former TSM coach Peter Zhang has been banned from League of Legends esports by Riot Games.
Riot Games has officially announced that former TSM coach Peter Zhang has been banned from League of Legends esports. This comes after an internal investigation was conducted by both Riot and the LCS on Zhang and his mishandling of players' salaries. TSM also conducted an internal investigation of their own, which confirmed these accusations.
Those findings have since been confirmed by Riot and the LCS, who wasted no time in swiftly banning Zhang from participating in all Riot-related LoL events. This is what Riot had to say:
Zhang "Peter Zhang" Yi is permanently banned from any association or affiliation with a team or organization in a Riot-sanctioned competition for engaging in what we believe to be alarming and unethical behavior towards current and former TSM players and staff. Peter Zhang violated the LCS Rule Set as well as the LCS Eligibility and Release Agreement by diverting portions of player salaries to accounts belonging to Peter Zhang and his associates, by misleading and failing to fully compensate a former TSM player for the sale of the player's car, and by soliciting loans from TSM players and staff.
According to Riot's detailed report, between December 2021 and February 2022, Zhang had diverted approximately $250,000 in salary payments for two TSM players. Instead, the players were supposed to have received "a significant portion of their salaries" via a third-party entity from China. However, with Zhang in charge of providing the bank details of the players, he instead passed over bank accounts directly related to him.
Aside from that, evidence from the internal investigation also suggests that Zhang had shared non-public information regarding TSM's recruiting decisions during his time there. This was was seen as Zhang potentially sharing sensitive information for his benefit.
In October 2021, Zhang agreed to help former TSM support Hu "SwordArt" Shuo-Chieh sell his car and to transfer the proceeds back to him. The evidence suggests that Zhang had misled the player on multiple occasions that the car could not be sold. In March 2022, Zhang told the player that "he should assume that" Zhang bought the car from SwordArt for $80,000. However, Zhang has since only paid $35,000 with the remaining $450,000 yet to be paid.
It has also been revealed that between January 18 to March 18 2022, Zhang had solicited a total of eight players (to which he had managerial authority over) and staff members of TSM to loan him approximately $15,000. TSM soon became aware of Zhang's actions on March 18 and had him swiftly dismissed as well as reversing pending wire transfers, which prevented Zhang from receiving at least $20,000 more in loans.
Lastly, Riot had offered Zhang the chance to submit his statement regarding the allegations, to which he did. However, he "failed to provide any compelling evidence refuting the accuracy of the findings of the report submitted by TSM's retained third-party law firm."