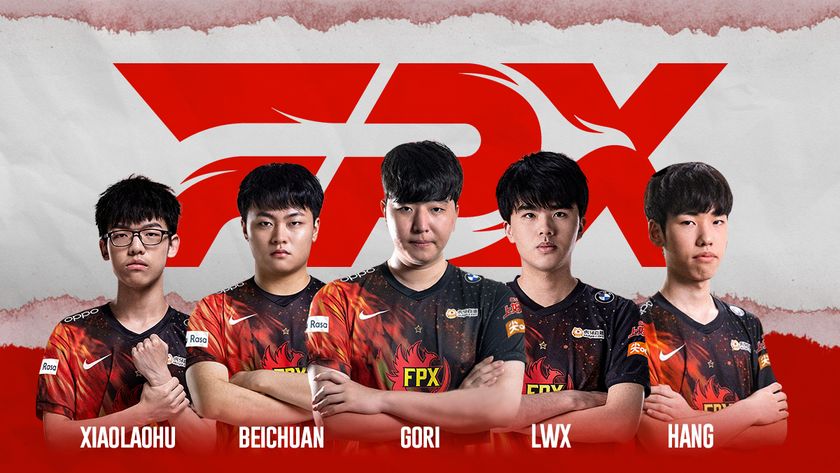 FunPlus Phoenix rises from the ashes with a brand new lineup
Can the phoenix rise once again?
It has been a year to forget for FunPlus Phoenix and they're hoping to start fresh for 2022 with its latest roster. After losing the likes of Doinb, Nuguri, and Tian in November, FPX has come back swinging with their new lineup ahead of the 2022 season. Lin "Lwx" Wei-Xiang will remain as the sole core player who has been with FPX from the very beginning. Joining him will be Kim "Gori" Tae-woo, formerly of Nongshim RedForce, as well as Fu "Hang" Ming-Hang from Rare Atom and Dang "Lele" Bo-Lin from Royal Club.
Aside from signing young, up-and-coming talent, FPX is also diving into their own B-team, FunPlus Phoenix Blaze and promoting three members to the main squad: Ping "xiaolaohu" Xiao-Hu, Yang "Beichuan" Ling, and Jiang. All in all, FPX will have a seven-man roster with two ADCs as well as two support players. Of course, it remains to be seen if they will be trimming the squad down to five or keeping the rest as substitutes.
For all the expectations that were placed on FPX this year, they have truly underperformed. For a team that won the world championship back in 2019. it wasn't the same FPX squad that we're used to seeing. Even after two second-place finishes in the spring and summer splits, it still wasn't enough to see the team through. It didn't help that their run at Worlds 2021 didn't go exactly as planned.
Despite being one of the key favourites to make it out of the group stage, FPX faltered during the world championship. They finished dead last in group A and won only two of the six games in the process. They also went zero-for-four on the final day of the group stage, losing all three games alongside their tie-breaker. To add salt to the wound, they lost to the likes of Cloud9 and Rogue, two teams who many didn't expect to make it that hard for FPX.
For a team that has dominated the LPL in recent years, FPX has looked like a ghost of its former selves. With 2022 right around the corner, this could be the perfect time for FPX to recompose themselves for the year ahead. With EDward Gaming walking away as victors of Worlds 2021, all eyes will be on the LPL this time as they will be the region to look out for.