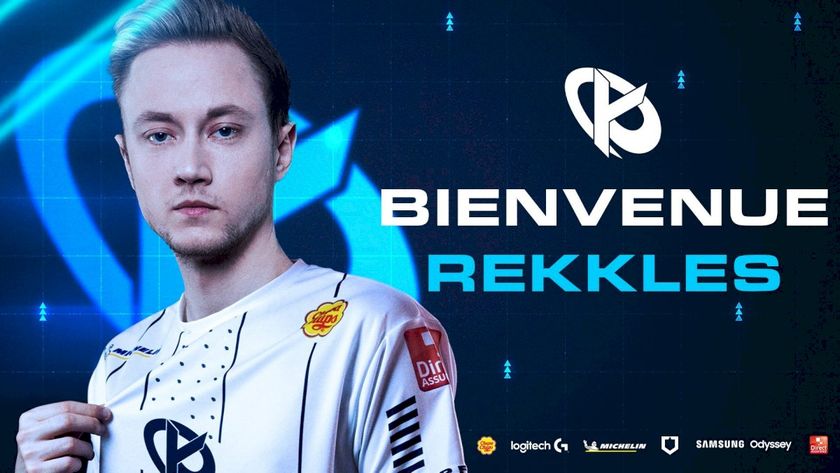 Rekkles leaves G2 Esports for one of the LFL's top teams, Karmine Corp
G2 Esports lose their star ADC to Karmine Corp, swapping the LEC for the LFL.
Martin "Rekkles" Larsson is officially joining Karmine Corp, leaving G2 Esports after only a year with the European squad. One of the most prominent European players, he will now be plying his trade in the LFL. This comes after the French sporting website L'Equipe broke the biggest free agency transfer news of the season.
The transfer comes after what could be Rekkles and G2's most disappointing season. It was the organisation's first time missing out on the League of Legends World Championship, even with one of the most prolific ADC's in their squad. It was a bitter pill for Rekkles to swallow as well, having left Fnatic for G2 in hopes of bettering his chances of claiming the Summoner's Cup. Unfortunately, it didn't quite work for him and G2 as they ended the season with zero titles to show for it. To make matters worse, G2 was eliminated by Fnatic, who then went on to compete at Worlds 2021.
He was officially benched by G2 in October before being put up for a buyout, which was set at 1.5 million euros. G2 did try to loan out Rekkles with a double-reduced price that comes with the option to buy after the first year. Unfortunately, due to a ruling with the LEC, it could not be done.
With no other team in the LEC or the LCS willing to meet that price, Rekkles was left without any potential suitors for the upcoming season. This led to him starting talks with the dominant French team, which were more than willing to take in one of the most decorated ADC's in all of Europe. Of course, this did force KC to reshuffle their roster as they were planning on signing Norwegian prodigy, Jakob "Jackspektra" Kepple.
However, this move will essentially see Rekkles step down from playing in the LEC and instead, ply his trade in a 'minor' league. Seen as unprecedented by many, he would be the first big-name player to make the transfer. While this will see him miss out on competing for the Summoner's Cup next season, Rekkles could propel the LFL to new heights, given just how big of a name he is.