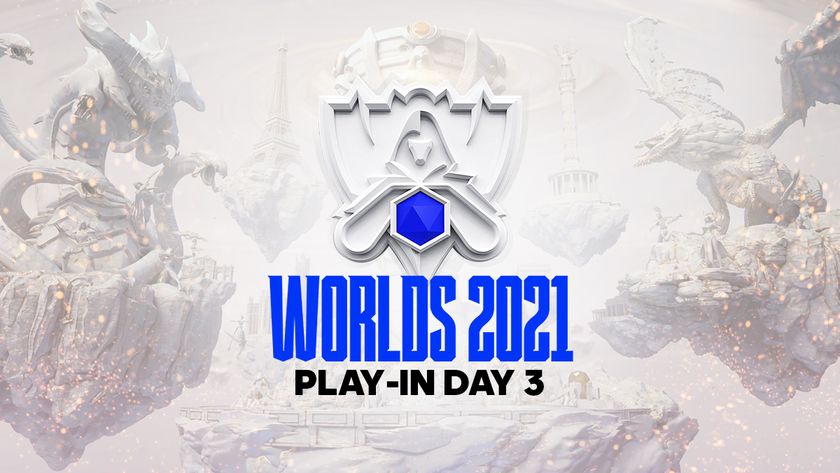 Play-Ins Day 3: Group B heads to tiebreakers, Infinity wave goodbye to Worlds 2021
Day three of the Play-In Stage at Worlds 2021 would see the final day of the Group phase, as teams were preparing to move into the knockout phase tomorrow.
Both Group A and B in the Worlds 2021 Play-In Group Stage would go into the final day with one team completely unbeaten – LPL's Li-Ning Gaming and the LCS contenders, Cloud 9. However, the focus would be the teams lacking victories, which were Infinity and Unicorns of Love.
Group A
Not having a victory in their opening three games was quite unfortunate for Infinity, but to make it even worse, the team would have to face the unbeaten and unstoppable LPL juggernauts, LNG Esports as their final challenge in the Worlds 2021 Play-In Group Stage. Everything started off terribly for Infinity, with Ale's Wukong absolutely destroying Buggax's Jayce throughout the early game period.
It did not take too long for LNG to begin to stretch their lead, picking on a flurry of mistakes made by their opponents and ending the game after only 23-minutes – with Ale ending unkilled at 8-0-1 and a triple kill. Unfortunately for Infinity, the loss means that their run at Worlds 2021 comes to an end, having gone without a single victory through the Play-Ins Group Stage.
Inversely, LNG Esports secure a completely unbeaten run in Group A, meaning that they will take the top seed spot and qualify to the Worlds 2021 Group Stage. The team will be drafted into Group D automatically, with every other group already having an LPL team present.
With the top two teams and bottom team decided for Group A, one match-up remained and it would be merely a formality, and a teaser for both RED Canids Esports and PEACE. The two teams were in third and fourth place after the second day, but with the knockout stage pitting the teams against one another tomorrow, the winner today would only matter to build a more exciting story for the rematch. That said, it did not stop either team from throwing everything that they had at one another.
It was PCE who would dominate most of the game, but a few moments of greed cost them, such as giving up an Infernal Drake to RED after they had won a massive team fight. Even so, PCE were able to hold control of the game, constantly finding the perfect setups, flanks, and initiations to dominate RED. As the game progressed, RED decided to make a "hail Mary" play, ducking into the Baron pit and claiming the objective as their own. However, having spotted the attempted play, PCE collapsed and swiftly Aced their opponent.
Soon after this, the game came to an end, as PCE claimed a strong victory, moving themselves into the third place for Group A, while RED end in fourth as the two teams look towards their series tomorrow for a true decided match.
---
Group B
With Group A decided, it was time to look toward Group B, with second place DetonatioN FocusMe taking on the fourth place Beyond Gaming. Having lost to only C9 so far, DFM were in with a small chance of forcing a first-place tiebreaker for Group B. For that, they would need a win and hope that Unicorns of Love find a miracle to take down C9 in the day's final series. DFM gave themselves the perfect start as they went over 22-minutes into the game without conceding a kill, similarly to their game against Galatasaray Esports in which they only surrendered two kills.
On the other side of things, Beyond Gaming's inability to stand up to DFM means that they also have a chance of being forced into a tiebreaker – this one possibly to determine the team who will be heading home from Group B. Beyond will be hoping now that UoL cannot find a shocking win over C9, which will mean that they go through to the Worlds 2021 Play-Ins Knockout stage to face G5.
One last game remained for the Group Stage of the Worlds 2021 Play-Ins and it would have the same exact parameters as the first of today. One team, C9, were unstoppable as they dominated Group B, while the Unicorns of Love had faltered constantly over the opening days, unable to secure a victory. However, there was much more at stake, with certain results producing tiebreakers across the group.
Maybe it was due to UoL knowing that their backs were against the wall, or possibly C9 becoming complacent, but the true underdog story begun to be written. From the start of the game, UoL seemed to have a completely new look as they played aggressively, keeping C9 out from Dragon objectives, but also finding almost even trades in any skirmishes that occurred. Being ahead at 10-minutes may be small, but for UoL, it was their first time having that achievement in Worlds 2021, and they could tell.
Fight after fight, the underdogs found favourable trades, with the entire team working at a unit to overcome their goliath challenger until they made a snap decision to go for the end, getting an Ace to secure tiebreakers for everyone in Group B except G5, who are already waiting in the Knockout stage.