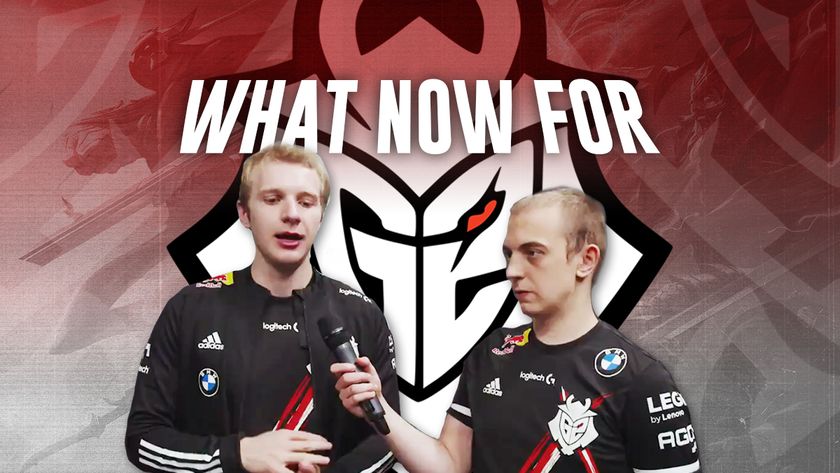 What is next for G2 Esports?
G2 Esports has had an underwhelming 2021 so far, missing out on the Mid-Season Invitational and the World Championship.
It's not looking good for one of the EU's biggest teams as

G2 Esports have underperformed so far, missing out on two of Riot Games' biggest tournaments on the calendar year. While the Spring Split third-place finish was a setback, nobody would've expected the Summer Split to end in utter heartbreak. With three slots to Worlds, all G2 needed was a top-three finish but alas,
Fnatic had other ideas. To make matters even worse, that defeat would've stung Martin "Rekkles" Larsson a lot more.
After leaving behind a legacy that spans eight years and nine titles to show for, Rekkles took up a new challenge with G2, which were the team to beat back then. Thinking that he might have a better shot at Worlds this time after switching to G2, that dream came crashing down horribly after losing at the hands of his former team. But surely it can't be because of Rekkles that G2 isn't going to Worlds, can it? On paper, that appears to be the case as he is the latest and only recruit to the G2 roster.
Fall from Grace
To call out Rekkles on his performances alone would be a stretch too far. Being one of the EU's top ADCs, he has proven time and time again the type of player he is. Unfortunately, players are human as well and are prone to making mistakes; it happens to the best of us. But for G2's performance as a whole, it makes for an interesting read.
During the Spring Split, the team went 14-4 during the group stage and was top of the group heading into the playoffs. It's there where it all went downhill. After taking out

FC Schalke 04 Esports in the semifinals, they lost to

MAD Lions in the winner bracket finals, dropping them down to the lower bracket where they eventually lost to

Rogue . It's also worth taking note that both losses ended in a 3-1 defeat.
The Summer Split was no different as even though G2 were the second-best team during the group stage, they just couldn't keep their composure in the playoffs. In a cruel twist of fate, they met MAD Lions once more and this time, the results were reversed from last year's Summer Split. All credit to MAD Lions though; they have been performing at a very high standard for the entire season so far.
And as it was meant to be, that loss saw G2 drop to the lower bracket where they will face off against Fnatic - the team they bested in last year's Summer Split grand finals. However, this was a different Fnatic squad and they showed just that, eliminating G2 and ensuring they won't be going to Worlds this year.
After missing out on Worlds for the first time, the team will need to go back and reflect on what needs to be changed for next season. A roster shuffle could very well be in the cards to try and freshen things up. For a team that has been at the pinnacle of LoL esports for as long as it's been around, G2 has been pushed aside for most of this year, giving way to the new generation of stars in the EU.
Hunger & Desire
G2 have been at the top of their game ever since they entered into League of Legends, but all that is slowly changing. For a team that has been at the top for so long now, it seems that the cracks are starting to show in terms of overconfidence and complacency. Having been used to coming in first all the time, the team has since stagnated, not taking a single top-three finish at all this year.
Of course, that doesn't necessarily mean G2 has been playing all that badly. One factor could be the level of competition in the LEC, which has risen dramatically over the past couple of years. What used to be G2's stomping ground has since been an all-out war to see who will be the best in the region. While G2 did have a hand in nurturing said talent in the region and bringing it to where it is today, they've also allowed said talent to eventually overrun them in the process.
This will also be the first time that the team has tasted defeat this badly. What matters now is what they plan to do with it. Do they intend to succumb to the pressure and just disband? Or, do they put their heads down, work their asses off, and actually show what they're capable of next season.