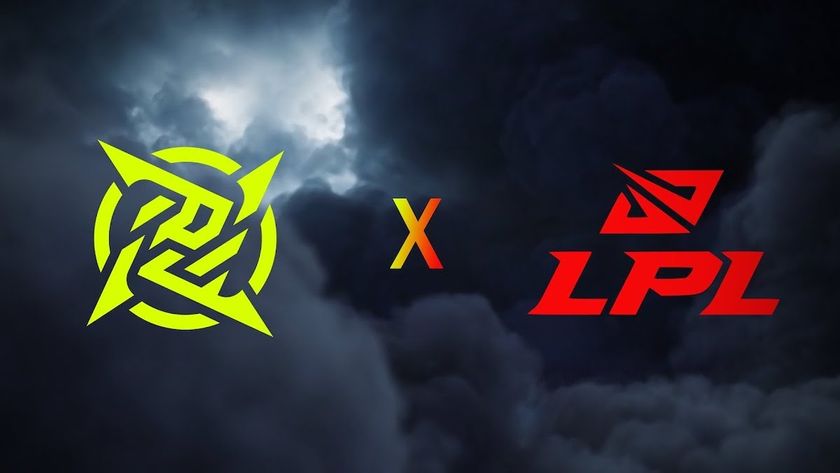 NiP makes its return to LoL thanks to its merger with ESV5
Ninjas in Pyjamas are merging with ESV5, creating NiP Group that will be competing in League of Legends once more.
It's official. After a three-year hiatus, Ninjas in Pyjamas will be making their return to the Summoner's Rift after merging with one of China's esports giants, ESV5. This merger will see Victory Five rebrand into NiP, competing in the LPL.
The team will stick to its base in Shenzhen, China, instead of its other rosters like CS:GO, Valorant, Rainbow Six Siege, and FIFA. These squads are all based out of Stockholm, Sweden. The LoL team will be provided with a home arena, training facilities, and offices.
That's not all that will be merging, though.
ESV5's very own mobile gaming squad, eStar Gaming will also be incorporated into NiP Group. The Wuhan-based team will be participating in the LoL mobile-variant, Wild Rift.
This merger & acquisition is the first of its type in the esports world, signalling the first of many to come for the industry. This will also signal NiP's return to the Rift after fielding an EU squad back in 2013 to 2018. This will also be the first time a European team will have its roster in the LPL.
NiP Group are already making moves in the off-season, which is crucial as Victory Five did not have a good Summer. They ended their LPL Summer Split run 0-16, winning none of their matches. With this merger, we could see some movement coming out of NiP in the coming weeks as both parties look to make their presence known in the scene once more. This will, of course, take time.
NiP Group doesn't hide its desire to take home a Worlds trophy but knows that it's more than just that. With ESV5 being one of the biggest esports organisations in China, NiP will be banking on its marketability in the media as well as entertainment sector to further boost its digital footprint in a new market. China is no stranger to big esports organisations and NiP's introduction into the scene will only boost its image tenfolds, which further invites other European organisations to set up shop.
With Team Secret and Alliance already making their presence known in Southeast Asia by fielding their own squads in Wild Rift, it's only a matter of time before the biggest teams in Europe will want a slice of the SEA pie.
(Image credit: NiP Group)