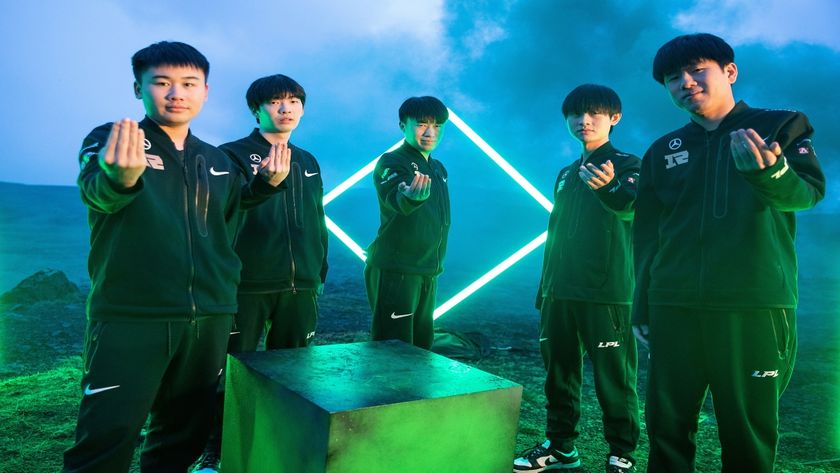 Mid-Season Invitational 2021: RNG makes it into the grand finals
Amidst all the drama, RNG comes out on top.

Royal Never Give Up made light work of

PSG Talon , slaying their counterparts in a thrilling 3-1 series. This puts RNG in the driver's seat, having an additional day's rest.
The game drew much hype with PSG proving to be worthy opponents, even if they were missing their main ADC. RNG came out firing on all cylinders, knowing that they are one best-of-five series away from a guaranteed top-two finish.
RNG vs PSG Talon - Game 1
Both teams started the game well, trading kills back and forth. RNG, on the other hand, were able to keep their gold lead ahead of PSG for the entire team. This showed during the latter portions of the game where RNG showed just how strong they are when they hit their timings.
However, PSG was able to respond in kind, grabbing a few key kills along the way. After taking their second Baron, RNG headed to PSG's bottom lane structures and took it down in seconds. They soon rotated to mid and took that down too. PSG went for the hail mary play, interfering with RNG's attempt at taking the Dragon.
This ended badly for the Hong Kong squad as they couldn't retreat in time, losing the entire team. RNG smelled blood in the water and soon went straight for the Nexus.
RNG vs PSG Talon - Game 2
The second game told a different story with PSG showcasing a different strategy, catching RNG off guard. By the 15-minute mark, PSG had a six-to-one kill lead alongside their 4K gold lead. They didn't stop there as they steadily applied the pressure all around the map, not giving RNG any space.
It all went from bad to worse for the Chinese titans as they got the whole team wiped after trying to intercept PSG's Baron attempt. The nail on the coffin came soon after as RNG lost four in their jungle, which was all the invitation PSG needed to end the game.
RNG vs PSG Talon - Game 3
With the game now at one apiece, it was RNG's turn to show what they're made of. RNG led five-to-four in terms of kills but it was their gold lead that counted for more. This allowed them to take their team fights with ease, wiping out four from PSG and taking two mid towers in the process.
It soon became a war on attrition on RNG looked to destroy all of PSG's outer towers, not giving them any safety nets. This soon became a direct and methodical approach to their push as RNG showed no remorse for their Asian counterparts.
RNG vs PSG Talon - Game 4
With their backs against the wall, PSG's tournament lives were on the line in game four. Like the match before, both teams came out firing on all cylinders, trading kills all around the map. As the game drew on though, RNG came through in the clutch and took the game by the scruff of its neck.
But PSG had other plans, reading RNG's movements like a book and picking the right fights at the right time. Both teams clashed right outside the Baron's pit on the 25-minute mark with PSG losing four and RNG with three. They soon fought for the Baron once more and this time PSG came out on top, trading two deaths for four kills.
Sadly, PSG's late comeback was all for nought as they got their team wiped while trying to slay the Dragon. RNG knew it was time to end it and soon rushed straight down the mid lane and took the Nexus.
After-game Thoughts
This game showed RNG's reliance on four key heroes: Morgana, Orianna, Kai'Sa, and Braum. Morgana was picked for all four games while the rest featured three each. As for PSG, they also showed their reliance on Gnar, who played all four games too. Tristana was their other key pick, featuring three times.
While PSG did win, it was Doggo who shined brightest, displaying a level of experience and composure on the big stage. However, credit where credit is due - RNG played exceptionally well with Chen "GALA" Wei and Yan "Wei" Yang-Wei leading the charge.
What to Expect from Day 2
DWG KIA will have their work cut out for them as they will be having one eye already on the finals with RNG waiting. But first, they must go up against
MAD Lions , who are looking to cause an upset and make it to their first grand finals.