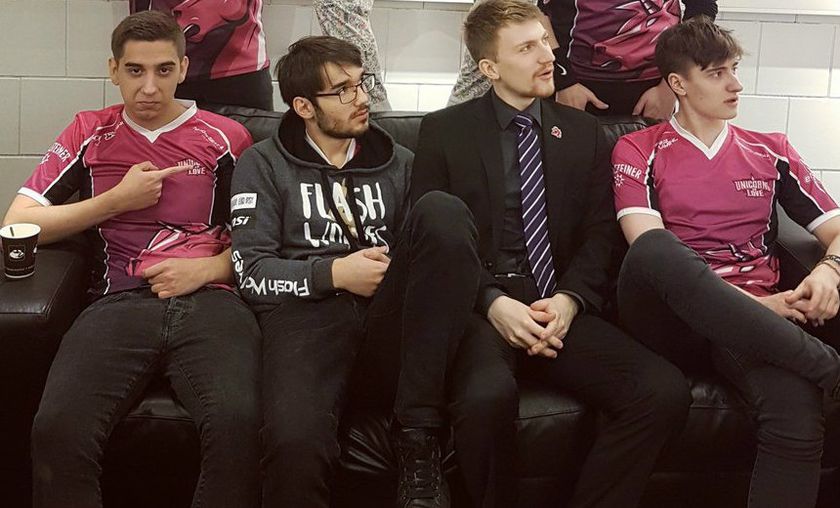 EU LCS: UOL, Fnatic top groups ahead of Rift Rivals
Fnatic, UOL and H2K all won their final games before the Rift Rivals hiatus. Mysterious Monkeys also picked up their first win of the season while NiP continued to struggle.
Mysterious Monkeys started week five of the European LCS with their first win of the split. A 2-0 win over Ninjas in Pyjamas left the Ninjas floundering, still without a win of their own. Game two was particularly telling, as NiP gave up on a gold lead twice en route to another defeat. On the same day, Fnatic continued their impressive run with a win over Splyce. Rekkles continued to show why Tristana is one of the most picked AD Carries in recent weeks, going 9/1/6 across the series. No Frozen Mallet this week, though.
 
Team Vitality won a tough series over Roccat on Friday. An unexciting game but close game one turned towards Vitality after a 26-minute baron. Game two was more action packed, but it was Roccat who held the gold lead for a long time despite being down in kills. In fact, it wasn't until Vitality took a baron later in the game that they finally managed to accelerate the game. Turret after turret fell to the baron-buffed team and a 2-0 win was soon theirs. On the same day, H2K continued Group B's dominance of cross-group play by taking down Misfits in demoralising fashion. Misfits held the lead for the majority of both games but ended up losing 2-0. In game one, they even still had the gold lead as H2K killed their nexus.
 
G2 esports had a precarious task on Sunday. With Mysterious Monkeys picking up their first victory and G2 in indifferent form, this looked like a potential banana skin for the MSI runners-up. In reality, class won out, as Perkz and Zven both carried a game each. Zven's 9/0/1 Twitch was arguably more impressive than Perkz's 8/1/7 Orianna but neither game was particularly close and the series ended with a comfortable 2-0 for G2.
 
The last game before LCS takes a break for Rift Rivals saw Unicorns of Love take on NiP. The struggling Ninjas did manage to take a game from UOL but that was as good as it got. They actually dominated game one, ending it with a 13k gold lead. They even held the advantage for most of game two before losing it all in the baron pit; an ace, the buff itself and a bunch of towers fell in quick succession. NiP had the lead in game three as well for a time, but once again failed to convert. This time, UOL turned a fight and snuck a baron kill in the fog of war. They were not going to make the same mistakes as NiP and were able to close out the game easily from that point.