Match of the day: Immortals take down CLG to keep playoff dreams alive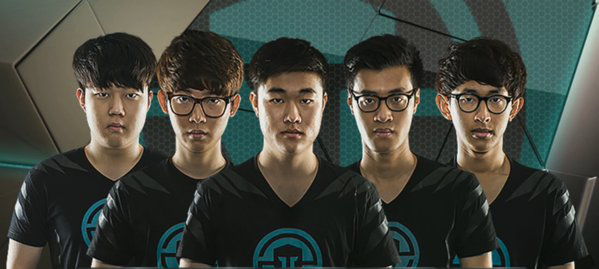 It wasn't quite do-or-die for Immortals today, but it was pretty close. A loss against Counter Logic Gaming would have put their playoff hopes at the mercy of Team Liquid, forcing them to hope and pray that the down-and-out squad could take down FlyQuest and force a tiebreaker. As it turns out though, Immortals had nothing to fear - they rampaged through CLG's substitutes in order to claim victory in two games.
Immortals weren't as clean as they've been in the past, but they pulled together to pick up the wins. It didn't hurt that Dardoch was on fire today - he picked up a 13/2/5 KDA in the final game to ensure that it was lights-out for Counter Logic Gaming. Pobelter wasn't quite as clean as Dardoch today, but he also put on a good showing on Taliyah and Vladimir.
Counter Logic Gaming is already locked in for playoffs, which is just as well for them. With Stixxay currently unable to play, CLG were forced to move Aphromoo to the ADC position and bring in substitute Joseph "Joey" Haslemann at the support role, flying him into Los Angeles at 3 AM in order to play. With the sudden roster change and a jetlagged support, it's no wonder that CLG weren't able to stand up to Immortals. They looked out of sorts across the board, with strange decision-making and some interesting draft strategies.
Joey had an especially tough time of it through the series, taking home a 0/11/8 cumulative KDA and finding little impact on the outcome of the game. It's not entirely surprising though, given the circumstances - and at least he seems to be in good spirits about the match.
CLG's roster weaknesses were present right from the get-go. Joey and Aphromoo lost the botlane handily due to the constant shove from IMT's duo, while Darshan was surprisingly quiet on Fiora. Despite the early weaknesses, Counter Logic Gaming never backed down from a fight - there were sixteen kills in the first twelve minutes of the game alone as they scrapped with Immortals. However, Immortals held a solid gold lead thanks to their tower pressure and eventually snagged a 27-minute Baron to put the game out of reach from CLG.
After losing game 1, CLG almost looked as though they'd given up on the series. Their game 2 draft was full of questionable decisions, with Gragas being prioritized over Lulu, no ban being directed at Dardoch's Lee Sin, and a Fizz pick for Darshan. With such a bad draft, it's no wonder that Immortals were able to snowball the early game yet again - Dardoch secured first blood onto Aphromoo, enabling his botlane to grab the first tower of the game and get the team off to the races. Skirmishes broke out almost as often as they did in game 1, but this time around it was just IMT that benefitted. Baron being secured at 22 minutes for Immortals was just the final nail in the coffin for Counter Logic Gaming.