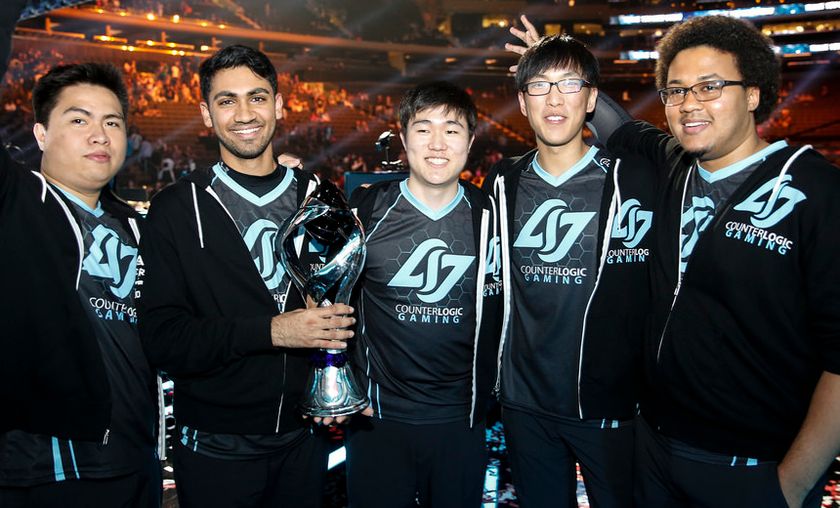 Counter Logic Gaming win Playoff Finals in dominating fashion
Counter Logic Gaming storm through the playoffs, showing no mercy, as they obliterate the competition with two results of 3-0.
Counter Logic Gaming, after years of struggling, have placed as the number one seed for North America against all the odds. Coming into the Summer Split, CLG were the laughing stock of the league as they tried and failed to make their mark in the playoffs for yet another split, which begged the question of will the summer prove to be any better? Well, the hopes of the CLG fans were answered as the team showed incredibly strong teamplay and well thought-out pick/ban phases leading to a semi-final stomp over Team Impulse, picking up the victory in 3 games to nil and moving on to the Finals in style.
The finals of the North American playoffs were held at Madison Square Garden, one of, if not the most prestigious arena for competitive sports. The magnitude of what was at stake for Counter Logic Gaming was huge, as the team had to gain 1st place to avoid the gauntlet and secure their place at Worlds in October this year. Not only that, but first place has always been the goal for the marksman: Yiliang 'Doublelift' Peng. Doublelift was notorious for his all-star skill at the game and mechanical prowess, yet having never added a prize to his trophy case, he was eager to put his name in the history books. Rather fittingly, their opponents in the final were long time rivals, Team SoloMid - which unearthed a lot of tension and hype around the match.
Many predicted a 3-0/3-1 win for TSM, but the result could not have been further from the prediction. Counter Logic Gaming remained defiant on the rift and took 3 straight games against the title-holders, shocking the professional scene and proving the critics wrong. Each and every player on the CLG roster has experienced the fear of relegation, but through the power of the coaching staff and determination of the squad, the team have struck back with vengeance. A truly dominating display and a good insight as to what they're capable of.
Congratulations to Counter Logic Gaming!
Photos: eSports Flickr