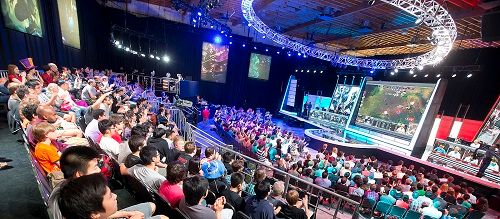 Riot considers increasing LCS team pool from 8 to 10

With the growth of the talent pool in multiple regions and with the aftermath of China's LPL already considering the same, Riot has decided to look into increasing the amount of participating teams in the following seasons of LCS.
Nick Allen, the League Operations Manager for Riot Games and former employee for IGN Pro League, has introduced a blog that helps explain some rationale behind the big upcoming decision.  A few core reasons are included for consideration of the change, including:
 
Shortened splits that allow for longer, more exciting playoffs
Consistent schedule with no Super Weeks
Player and team matchup diversity
Playoff optimization

One of the main reasons for the consideration is quoted as encouraging "more exciting, action-packed league that's digestible for the viewer." With more teams and matchups, the possibilities and mystery shrouded in the potential match-ups could be amplified.
In addition, the idea is that it would also lengthen the playoffs, as one to two weeks is not deemed sufficient in Riot's eyes. While the talent pool may not currently be rich enough to support such a structure, it looks to be the next possible direction that is most likely for the future of League of Legends eSports.
Source - Riot Games
HEADLINE PHOTO - Lolesports Flickr