Evil Geniuses buy Velocity's spot in NA LCS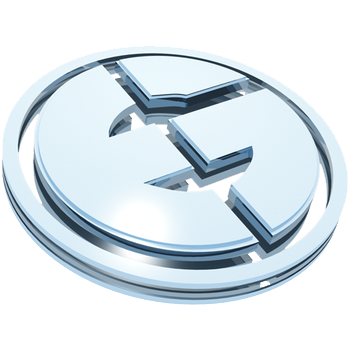 Evil Geniuses will compete in the North American Promotion for a spot in the League Championship Series.  Their confirmed roster includes Krepo, YellowPete, and Snoopeh, with Pobelter and InnoX as rumored additions.
The professional players in North American League of Legends are bad at keeping secrets.  Tweets, Reddit posts, and YouTube videos have been circulating since mid November, mentioning Velocity's decision to sell their LCS spot.  After some time, it became clear that Evil Geniuses would be buying from Velocity, and the EG team would include Stephen "Snoopeh" Ellis, Peter "Yellowpete" Wüppen, and Mitch "Krepo" Voorspoels.
After Alliance's announcement last night that they would be acquiring former EG members, Henrik "Froggen" Hansen and Mike "Wickd" Peterson, it was only a matter of time before Evil Geniuses brought their new plans to light.  onGamers broke the news shortly after Alliance released their statement.  In addition, onGamers were able to confirm that Eugene "Pobelter" Park, former top laner and, briefly, mid player for Team Curse, and Tyson "InnoX" Kapler, top laner for Napkins in Disguise before they disbanded, would complete the new Evil Geniuses lineup.
There are two bits of administrative controversy over the formation of the new Alliance and Evil Geniuses teams.  Alex Garfield owns both Evil Geniuses and Alliance organizations.  Previously, Riot maintained that two entities with the same ownership could not compete in LCS, even if their two teams operated in separate regions.  This season, however, Riot changed their policy so that the teams, specifically, must have the same owner such that he owns, controls, and has financial interest in both teams.  Since Alex Garfield specifically owns neither of the teams, this restriction does not apply in this situation.
The other issue, of course, concerns EG taking over Velocity's spot despite the fact that no former Velocity members will be on the starting lineup.  In this situation, Velocity has rebranded itself as Evil Geniuses, creating a partnership and allowing EG to take over their spot.  While the details here might seem  obscure and a far cry from the Season Two standards of three starting members must be retained for a team to maintain their competitive ranking, EG will be competing in Velocity's stead for the NA Promotion.  Evil Geniuses will be the last to choose their opponent from Challenger hopefuls and the first to compete on December 20th at 23:00 CET.
Evil Geniuses Roster for NA Promotion:
Tyson "InnoX" Kapler


Stephen "Snoopeh" Ellis

Eugene "Pobelter" Park

Peter "Yellowpete" Wüppen

Mitch "Krepo" Voorspoels
Source: onGamers