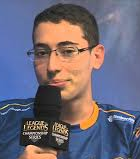 Three Lemondogs players join Ninjas in Pyjamas
Following the announcement that Bjergsen would move to North America and join TeamSoloMid, Ninjas in Pyjamas release their new lineup, featuring ZoroZero, Hyrqbot, Nukeduck, Freeze, and Mithy.
Roster announcements seem to be falling into our laps in a domino effect, which makes sense since so many players are swapping teams.  With the official announcement earlier that Søren "Bjergsen" Bjerg, previous mid laner for Ninjas in Pyjamas, will be joining TeamSoloMid, Ninjas in Pyjamas has also come forward with his replacement as well as several other changes.
At the end of the Summer Split, Ninjas in Pyjamas announced the acquisition of SK Gaming's Hyrqbot in the jungle and Kev1n in the top lane.  The roster released today, however, does not include Kev1n.  Instead, Morten "Zorozero" Rosenquist will be playing in the top lane for Ninjas in Pyjamas.  The former member of Team Lemondogs has brought two of his Summer Split teammates with him.  Erlend "Nukeduck" Holm will be replacing Bjergsen in the mid lane, and support player Alfonso "Mithy" Aguirre Rodriguez will replace Martin "Deficio" Lynge, who has become the new manager of Ninjas in Pyjamas.
Ninjas in Pyjamas starting roster:
Morten "Zorozero" Rosenquist - Top

John "hyrqBot" Velly - Jungle

Erlend "Nukeduck" Holm - Mid

Aleš "Freeze" Kněžínek - Marksman

Alfonso "Mithy" Aguirre Rodriguez - Support
Mithy, in particular, is a notable addition, as his reputable "notebook" has been credited with the strategies and tactics that led the Lemondogs to take first in the Season Three Summer Split.  With a capable AD carry like Freeze at his disposal, the bottom lane for this new lineup should generate a fair amount of hype.
With so many members of Lemondogs joining Ninjas in Pyjamas, some have questioned the status of Lemondogs in the EU LCS Spring Split for Season Four.  Ninjas in Pyjamas failed to secure a spot and must play through relegations to return to the LCS, but the Lemondogs have a spot, having placed first in the Split and second in the summer playoffs.  So far, Riot has not provided concrete information, but Joe Miller, caster for the EU LCS, has stated that Lemondogs should keep their spot.
I believe that LD still hold their spot and could build a team to fill it. But im not 100% on that one

— Joe_Miller (@Joe_Miller) November 3, 2013
Further questions surround Kevin "Kev1n" Rubiszewski.  Regarding his release from the team, NiP's management writes:
 
As a result of this we were forced to release Kev1n, and even though we paid a transfer fee for his services, we have released him on a free transfer, in order to ensure that he has the best possible chances of getting a new team for Season 4.
—Gustav M. "flabbert" Karto, Branding and Strategy Manager of NiP-Gaming
His brief commitment to Ninjas in Pyjamas may leave him teamless going into Season Four, but there are several open spots left on big European teams, including these three vacancies for the Lemondogs.  This just goes to show that no European lineup will truly be finalized until the LCS begins.
Source: NiP Gaming