CLG far too strong for plucky Alternate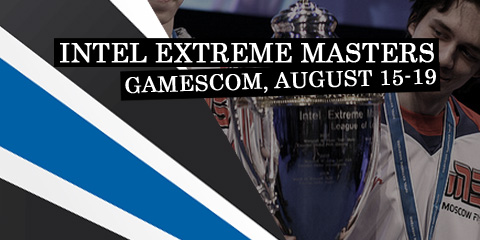 With the other two favourites winning tough games in round one, CLG showed their own mettle by seeing off Alternate in convincing style.
With Counterlogic Gaming being such overwhelming favourites for their game against Alternate, it was almost fated that Alternate should get first blood. A slightly over-confident Froggen stayed in lane a little too long after going down to sub-100 health and paid the price. But CLG answered back with perfect timing for a Dragon kill, and took an expected lead. Typical passive, CLG just farmed up a lead and took a turret kill which kept them ahead, despite Alternate taking second Dragon. CLG were even able to pick up a couple of kills, and although the Germans were hanging in there, they were down by 3,000 gold after 30 minutes. CLG were able to pick up a few kills here and there, but the first real team fight didn't occur till 40 minutes in. That one team fight basically ended the game, though, with CLG picking up an ace without reply and a free baron on top of it. They were then able to waltz down the middle lane and end the game from that position.
Game one had been a bumpy but predictable ride for CLG, but game two was almost plain sailing. Not because it was easy, but because it was the kind of game where CLG excels. Again, Alternate got first blood, but the first 18 minutes or so were incredibly passive. Then, a whole bunch of kills happened across the map, leading to a dragon for CLG. That sudden burst of action, coupled with three tower kills put CLG up by 7,000 gold after 25 minutes. From then, almost every exchange went in favour of Froggen's team, with Renekton managing stay alive throughout the entire game. Eventually, with middle inhibitor down, a team fight broke out in the middle lane. CLG grabbed another ace and walked into Alternate's base to pick up a fairly comfortable-looking victory, with Wickd's Renekton ending on a hugely impressive zero deaths.
With that win, the semi-finals are ready to go. CLG will face SK while their fellow finalists from ECC Poland, M5, will take on Fnatic.
IEM Cologne
Semi-Finals

Moscow Five
vs
Fnatic

SK Gaming
vs
CLG EU
Links
GosuGamers
- IEM coverage