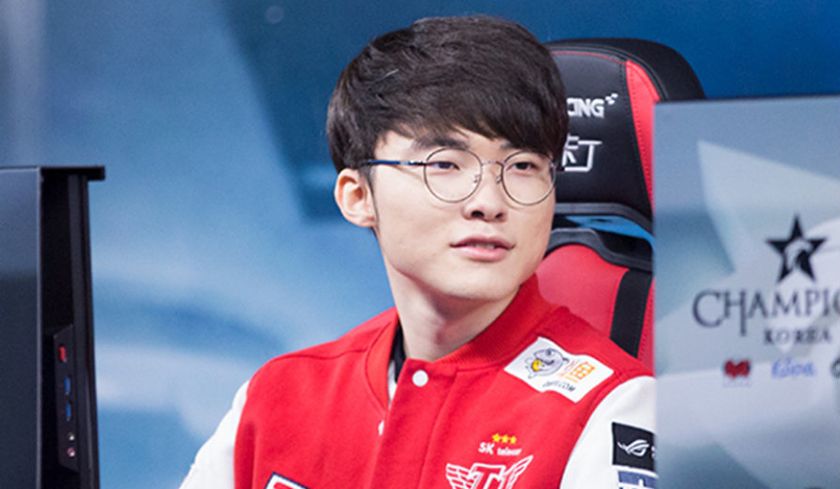 Zechs Files: SKT won't win Worlds this year (maybe)
One favourite is out and the other barely scraped through the quarter-finals. Worlds is still up for grabs and the best games are yet to come.
Going into this year's worlds, just like last year, it was expected that a Korean team – probably SKT, maybe Longzhu – would win the tournament. American fans were hopeful, based on the results of Rift Rivals, but the realists among them surely only expected a semi-final spot at best. Meanwhile, in Europe, I think a lot of fans were simply hoping to avoid embarrassment. I know I had very little faith in G2 on the international stage and next-to-none in Misfits and Fnatic.

The group stage and the quarter-finals are gone, and for all the excitement – for all the upsets and near misses – we have ended up where we always end up in League of Legends: with four Asian teams in the semi-finals.

Not that I'm implying this tournament has been boring. Far from it. The joint favourite, Longzhu, is out. Granted, they lost to another Korean team, but the fact remains. The manner of their defeat was more shocking that the defeat itself. One would expect little difference between the number one and the number three Korean seed. We anticipated (or hoped for) a narrow 3-2 victory for Longzhu. Instead, we got a 3-0 drubbing at the hands of Samsung Galaxy.

Despite the typical half Korean, half Chinese semi-final line-up, we have had some exciting games. I mentioned before that I expected little of Misfits but they delivered in spades. They were on the brink of eliminating three-time world champions, SK Telecom with a team full of Worlds debutants. The organisation as a whole has only been part of LCS for a season. Impressive stuff. For their sake, let's hope the similarities with Origen end there.

Cloud 9 and Fnatic both managed to take games from superior opposition, but fell short of causing the upset Western fans were clamouring for. C9 in particular showed some draft innovations that clearly unsettled World Elite, but, in the end, class told, and the home favourites emerged bruised and bloodied but victorious. Their reward: a date with a resurgent Samsung Galaxy, who seem to have put their group stage struggled behind them.

Indeed, if form is anything to go by, Crown's team should have a fairly comfortable course to the grand final. They may have dropped two games in groups but a 3-0 win over Longzhu tells me that Samsung is ready to go one step further than last year. World Elite will have the home crowd behind them, but it won't be enough. Just as superior quality eventually shone through for them against Cloud 9, so too will Samsung's pedigree be too much for WE to handle. The Koreans are, arguably, better in all five positions and there is no way to overcome such a deficit.

The best hope for a Chinese winner is definitely Royal Never Give Up.  RNG has been this far before and fallen against the same opposition. This year they will be desperate to avenge themselves and I think they can. In fact, I think they will. SKT is the best and most successful team in this game's history, but they have never looked as beatable as they do right now. They were rocked by Misfits in the quarter-finals and only a virtuoso performance by Faker kept them in the tournament. Even before that they have had a less than stellar year. Second place in LCK is a failure by their lofty expectations and you simply cannot rely on one player over and over, even if that player is the best in the world.

Other than a minor blip against Fnatic, RNG looked solid in their quarter-final. They were the architects of their own downfall in the one game they lost against Fnatic, but Uzi is unlikely to make such a glaring error again. He got complacent against weaker opposition but nobody gets complacent against SKT – how could you?

RNG is hungry, and they have the Chinese crowd behind them. They have the individual talent to match SKT's, outside mid lane at least, and the confidence to make it count. But for all I'm talking up RNG, I have to remember that their opposition is SKT and champions know how to win crucial games. A truly exceptional team like SKT can find a way to win without being at full strength. I expect RNG to get their revenge and claim a spot in the final, but SKT specialises in defying expectation and they specialise in winning tournaments. Don't miss this match, whatever you do.