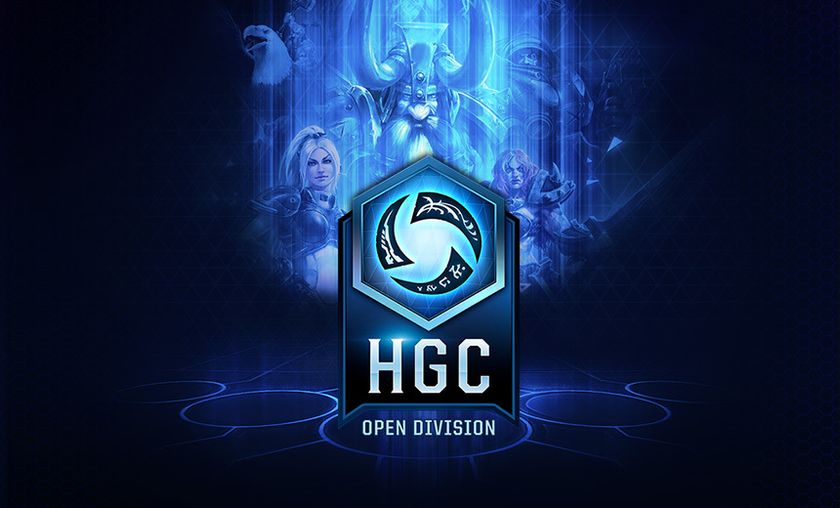 Blizzard partners with GosuGamers for Heroes Global Championship Open Division
GosuGamers is delighted to announce that 2017 will see us hosting events for the Open Division of Blizzard's Heroes Global Championship. The Open Division is the new secondary Heroes of the Storm circuit that will play out over the course of 2017, and it's fair to say that here at GosuGamers we're all pretty excited to be a part of the action.
Over a nine-month period, GosuGamers will host a series of 32 HGC Open Division events, including regular season tournaments that each feature $1,000 in prize money up for grabs. In addition to the prize money, each event will award points on a sliding scale based on finishing position, with the top teams after seven rounds advancing to an Open Division playoff. There, they'll fight for a chance to take on HGC teams in the Crucible with a spot in the HGC on the line. Following each Crucible, the points will be reset in the Open Division, ensuring the teams start over on a level playing field.
A cutthroat competition will see seven weeks of action each in the HGC North America – Open Division and HGC Europe – Open Division, to determine participants in the playoffs. The top two winners of the playoffs will advance the HGC Crucible, where heroes are forged, meeting the 7th and 8th place teams from HGC for a winner-takes-all encounter.
The teams in the Crucible will battle in a best-of-seven set that will decide who gets to compete in the next phase of the HGC. If the Open Division teams prevail, they will replace their opponents in the HGC. However, defeat will see them back in the second tier with another potential shot  at the end of the next phase of the Open Division.
The Heroes Global Championship is fantastic for a number of reasons, but the introduction of a relegation system is particularly interesting, as it should give every single HGC match a sense of occasion and importance. Everything from registration to event details and results can be found on GosuGamers.net, meaning it couldn't be simpler for competitors to join the battle. For GosuGamers to be involved is a great honor, and we are looking forward to working with Blizzard to ensure 2017 is a spectacular year for Heroes of the Storm eSports.
Dates and further information are available on our tournament hubs (for Europe and North America), along with details on how to register for what is a truly open competition. You can also connect to the HGC community and talk to our admins should you need any help by joining the HGC Open Division Discord Channel.
Be sure to check the site regularly for more info, and let us know how excited you are for 2017 in the comments.