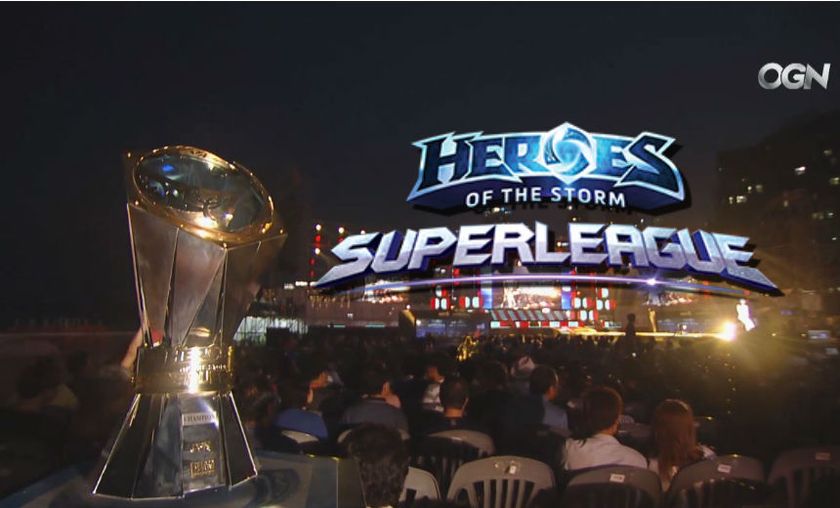 A clash of epic propotions: previewing the Super League Playoffs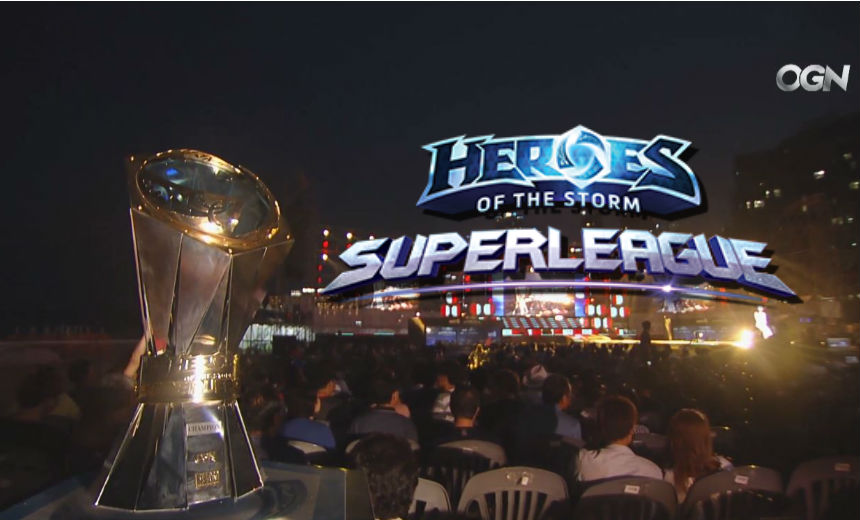 The Super League Playoffs are set, with defending world champions Tempo Storm, MVP Black, MVP Miracle and Team L5 advancing.
With four world class qualifying teams, this is undoubtedly the strongest playoff field that Korea has ever seen. There is talk that these might be the 4 best Heroes of the Storm teams in the world, but only 2 of them can make it to Blizzcon.  Get ready for world class quality matches as these teams battle through the most daunting gauntlet possible in order to qualify for Blizzcon - the road to Blizzcon might be harder than Blizzcon itself for these teams.  
That being said, Korea's champion last year at Blizzcon thought so too... and was proven terribly, terribly wrong.
The top four in Korea
Tempo Storm (Defending World Champions)



This team was formed after the end of the Spring championships as Tempest, back when it seemed that MVP Black was invincible. People thought that only eStar gaming stood any chance of beating MVP Black and even then, MVP Black was heavily favored against them.  
Although eStar got lots of opportunities to topple MVP Black during next season's Gold League, it would be this immensely talented, but inexperienced team that would shock MVP Black 4-0 in the grand finals of last season's Superleague.  At the Summer championships, Tempest and MVP Black faced off again, and Tempest held on for a 3-2 match win in what is likely the best match in Heroes of the Storm competitive play to dethrone the once invincible MVP Black and become world champions.
Due to Rallyjaffa's great work, Tempest eventually found an NA sponsor in Tempo Storm while participating in Power League. They struggled during the playoffs of Power League, dropping 0-3 to Team L5 before redeeming themselves with a 4-3 Grand Finals win against them. These struggles carried over to Super League, when they dropped 1-3 to MVP Miracle in their opening match.  
Tempo Storm seems to have found their footing since then, and they will be an extremely difficult out for their playoff opponents.
Scouting Report
Pocket Strategy: In Game 2 of their decider match vs. BooM, Tempo Storm pulled out the Cho'Gall-Auriel composition.
Lockdown and Hongcono seemed to have switched roles, with Lockdown becoming the main warrior and Hongcono becoming a flex.  Also, Lockdown used to play for MVP Black before leaving and forming Tempest with his brother, Hide.

?
Last year, Korea got to send only one team to Blizzcon. MVP Black faced TNL (then sponsored by Team DK) as the favorite, but suffered a 4-2 upset loss and missed out on attending Blizzcon.  
They never forgot that loss, as TNL would never again seriously threaten to defeat MVP Black in a match.  MVP Black began 2016 on an incredible tear, winning 41 straight maps and later, 34 straight matches.  This meant they won Super League Season 1, GHL Spring, and the Spring Global Championships.  MVP Black seemed invincible.  
But nobody remains on top forever, and eventually the upstarts Tempest shocked them in the Super League Season 2 Finals, shutting them out 0-4.  They had a chance to redeem themselves and defend their world champion status at the Summer Globals, but Tempest narrowly held on to defeat them 3-2 and claim the title as world champions.
MVP Black skipped Power League and returned for Super League.  They defeated Team L5 3-2 in the winners' match of their group.
Scouting Report
Rich has often carried his teams in Hero League using Medivh, making insane portal plays and dealing more hero damage than any other hero in the game.  It's one thing to do it in Hero League, another to do it in a matchup between what is likely two top 4 teams in the world - but Rich managed to get it done in Game 1 of their match vs. Team L5.  Not only did he wind up dealing 20k more hero damage than any other hero in the game, but the escapes and plays facilitated by the portals were insane. 

The team known as TNL eventually broke up after missing the Summer Globals. CrazymoviNG and Sniper became part of this new MVP sister team, which also features veterans from Team DsA and Team Hero: Two Korean teams that had some success but were never quite able to break through.  
Due to ill health, they couldn't properly participate in Power League, so they entered Super League as a bit of an unknown until they surprised Tempo Storm in the opening match, defeating them 3-1.  They showed a pretty interesting Raynor/Tychus composition to counter the Tyrael/Greymane dive composition of Tempo Storm in Game 3.
Scouting Report
Almost all of the players from TNL were ex-Starcraft pros.  Sniper in particular, was a Zerg player and Code S Champion, and has been playing an extremely effective Zagara and TLV for a long, long time since he transitioned to Heroes. CrazymoviNG meanwhile, has played mostly ranged assassins, and OGN productions have noted that he has been particularly hard to kill, as he has extremely high KDA ratios.  (KDA ratio is [Kills+Assists]/Deaths)

TNL's members splintered into two different teams, and Team L5 is the non-sponsored one (Team L5 is the only major Korean team that is still unsponsored right now). sCsC and Noblesse came here from TNL, as well as Korean veterans from DsA, Mighty and Team Hero.  
Generally thought to be weaker than MVP Miracle when they were created, this team made a mockery of such proclamations with a 3-0 blowout victory over Tempest in the semis of the Power League playoffs.  Tempo Storm eventually earned redemption with a 4-3 Grand Finals win, but the message was sent loud and clear: Team L5 is a world class team.  
In case that wasn't clear enough, MVP Black barely held on to win 3-2 in the Winners' Match of their group in Super League after taking a 2-0 lead.  
Scouting Report
Team L5 appears to be influenced much more by the meta of Western teams than other Korean teams.  For instance, Brightwing and Lunara, which both see play in Western regions, hardly see play from other top Korean teams, but Team L5 frequently plays both heroes.  
This shows that a big part of the difference between Korean teams and Western teams lies in individual mechanics and team synergy, rather than a superior read on the meta.
The match ups
Semifinal #1: MVP Miracle vs. Team L5
This one's a battle between former teammates on TNL.  Which one will get bragging rights for joining the better team, and make it to the Winners' Finals?
Stream @ September 6, 19:00 KST (3:00 PDT) 
Semifinal #2: MVP Black vs. Tempo Storm
This one is a heated rivalry between the old kings and the younger upstarts who replaced them at the top.  Can MVP Black finally get revenge, or are their best days behind them?
Stream @ September 11, 18:00 KST (2:00 PDT)
Follow us on Twitter @GosuGamersHotS and on Facebook for more competitive Heroes of the Storm news and coverage from around the world.