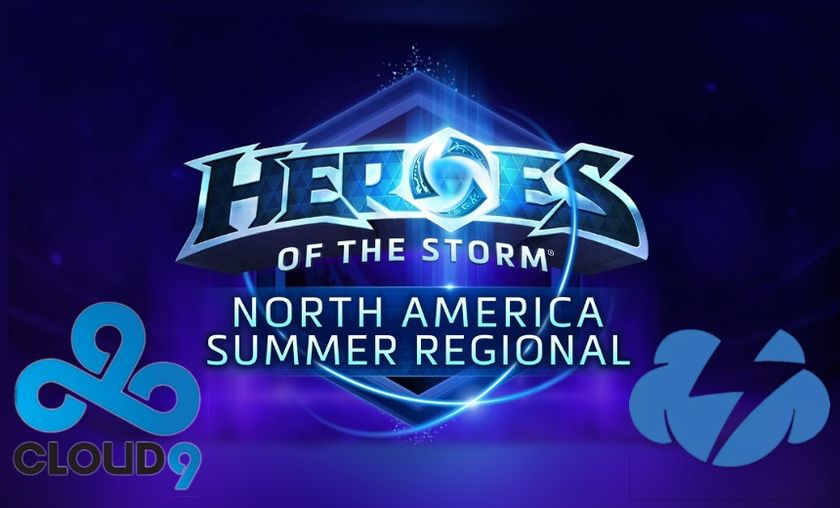 Cloud9 and Tempo Storm making the most of the last chance Qualifier
It wasn't an easy run to the finals for two of the most well known teams in North America, but they got there in the end.
In an unusal drop in form for both Cloud9 and Tempo Storm, they failed to qualify for the North American finals on three separate occasions, with the fourth being their final chance.
For Cloud9 it looked as though the training weights were finally taken off, as they swept their way to the winners final matchup with Tempo Storm. There they were able to take the set 2-0 and finally lock themselves a spot at the regional finals.
Even though Cloud9 is seen as the stronger of the two teams, Tempo Storm needing the final qualifier was a bit of a surprise. Because of the double elimination setup for the final qualifier, losing to Cloud9 meant that Tempo would need yet another win to lock in the final spot. It was Hot Dog Burglars that Tempo Storm needed to face down twice in order to put this run of failed qualifications to rest, which they eventually dide, winning 2-1 and 2-0 over HDB.
It has been a rough road for two teams that were expected to qualify much earlier on. Now that they have though, they can look forward to participating in the second North American Regional Final. The action will take place at Burbank, California, and will begin on the 4th of June. There is only one North American spot remaining, and Cloud9 have the chance to secure yet another Global Championship appearance, while Tempo Storm are looking to make it back to the international stage.
Follow us on Twitter @GosuGamersHotS for more Heroes of the Storm news and coverage from around the world.