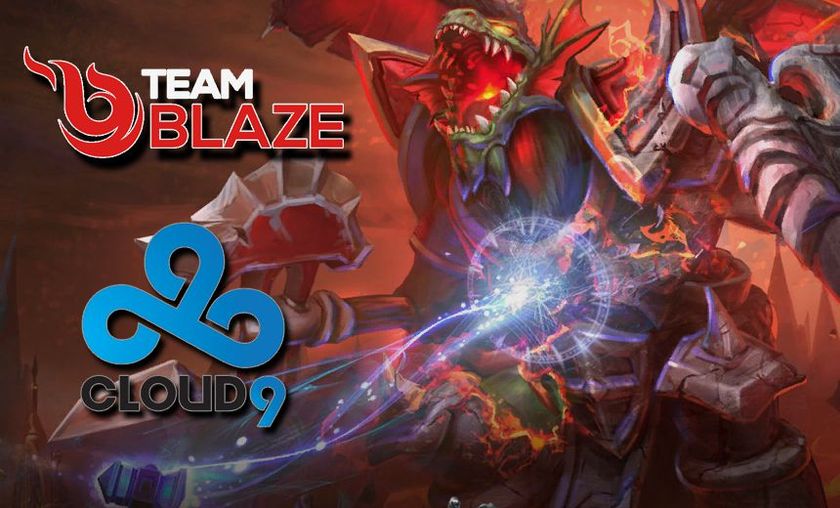 ETS Qualifier #6 proclaims loudly: Don't grab that Dragon Knight!
Team Blaze seeks to prove it can crack tier 1 vs. Cloud9. Rehgar, Jaina, and Zeratul matter while Zagara may not.  Is there a new Li Ming build on the competitive horizon?
Enter the Storm NA Cup #2 coverage hub
In our first NA tournament since the February 17th balance update, the focus of Qualifier #6 would center on Team Blaze vs. Cloud9. Nerfed again, Rehgar shows no signs of slowing down in terms of popularity and effectiveness. Jaina is definitely the mage of choice in the current meta. 
As expected, Cloud9 would face Team Blaze in the finals. Team Blaze would give Cloud9 all they could handle for an exciting three game series. It was a gutsy call by Cloud9 in game 3 that would decide Qualifier #6 in favor of Cloud9.
Draft Stats and Trends
Jaina is the mage of choice and saw action in 13 games going 8-5.
Rehgar is still in a good place post back-to-back balance nerfs going 7-3.
Zeratul seems to be the most impactful melee assassin in a world of Li-Ming, Jaina, and Zagara comps going 7-1 and playing a large role in Cloud9 and Team Blaze wins.  Head-to-Head Zeratul would go 4-0 against Zagara comps and 2-0 against Li Ming comps.
Zagara comps were ineffective on the day going 2-9.
Muradin top tank pick, Jaina top mage pick, Rehgar top support pick.
Cloud9 Shows off Mirror Ball Li Ming
In their two matches leading up to the finals Cloud9 rolled out two variants on Li-Ming built around her magic missiles ability. In round 2 Arthelon would use a build consisting of Force Armor (1), Charged Blast (4), Seeker (7), Glass Cannon (13), Mirror Ball (16).  In round 3 k1pro went with Force Armor (1), Charged Blast (4), Calamity (7), Illusionist (13), and Mirror Ball (16).  Cloud9 would boast the only 2 Li-Ming wins today. Both were effective as can be seen below. Arthelon's numbers suffering from a pre level 20 victory.
Arthelon's magic missiles Li-Ming
k1pro's magic missiles Li-Ming
The finals showed off a collision of draft strategies:
Cloud9 would focus their drafts on team fight comps vs. comps that take advantage of map objectives and mechanics.
Cloud9 banned heroes they did not want to deal with instead of the standard tier 1 counter bans.
Team Blaze went with high risk/high reward comps that focused on taking advantage of their heroes abilities and the synergies of those abilities synergized with map objectives.
Game 2 draft
Game 3 draft
Key finals moments:
That's all from an exciting Qualifier #6.  It's a weekend full of action as ETS NA 2 Qualifier #7 and Qualifier #8 will take place this Saturday 20 February 21:00 CET and Sunday 21 February 21:00 CET.  
Follow us on Twitter @GosugamersHotS for more Heroes of the Storm esports news.