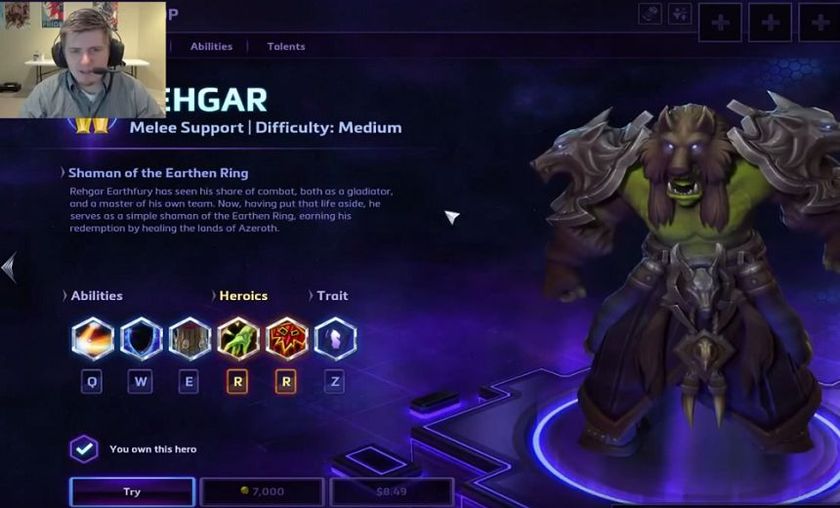 Tempo Storm's Dreadnaught releases comprehensive video detailing current support meta
One of the games most decorated support player reveals his thoughts on the latest meta, Lt. Morales, and what support heroes are on the top of their game.

Tempo Storm has always enjoyed a consistent place at the top of the NA heroes scene and they got their thanks to the leadership and strategic mind of their Team Captain, Dreadnaught. Known for his immaculate Uther and Rehgar play, Dreadnaught prides him self in his understanding of the game and especially supports.
If you ever asked the question "What support should we pick here?" This video is for you. Here are some of the more interesting points Dreadnaught mentions:
 
Tassadar born again as a high tier god.
LilI still bad.
Kharazim is the most powerful he has ever been.
Brightwing is surprisingly real good again.
Rehgar has dropped off significantly in power level.
Uther still a god. Best support hands down.
Lt. Morales is powerful, but too easy to kill. Needs heavy front line.
You can follow Dreadnaughts stream at twitch.tv/dreadnaught_heroes or subscribe to the Tempo Storm YouTube above for more NA heroes strategy.
Follow GosuGamersHots for more eSports news and content