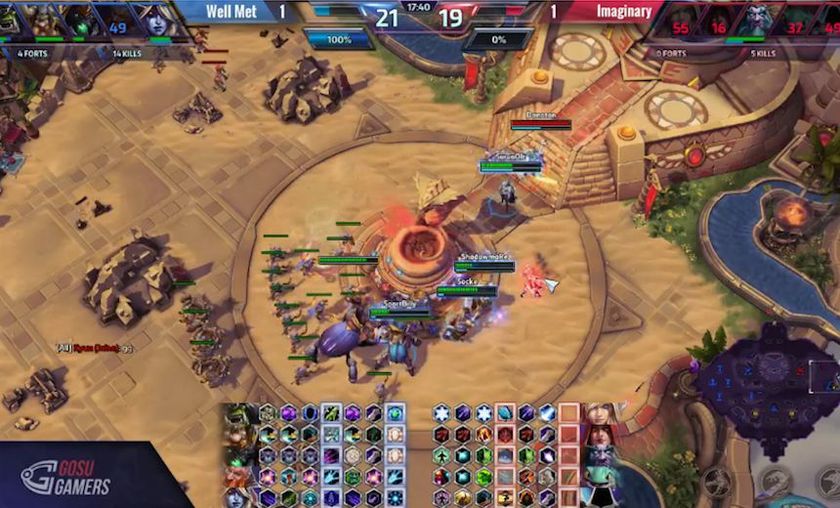 Well Met defeats Imaginary to win Enter the Storm Cup #2 qualifier.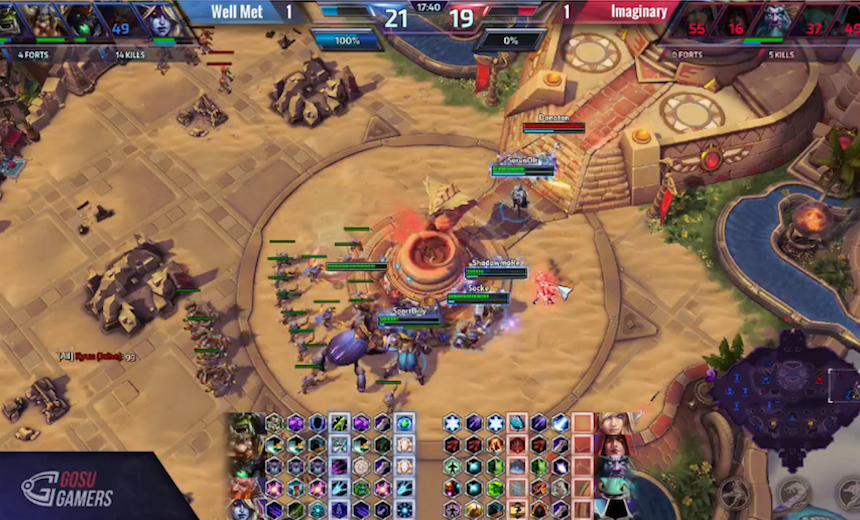 Official Enter the Storm site - Cup #2 Coverage hub 
A double warrior lineup proves victorious for our 7th qualifying team.
Anub'arak won every game he was featured in during the qualifier finals between Well Met and Imaginary. Recently buff, he seems to have found a place in a double tank lineup, serving as less of a damage sponge and more of a CC machine. Well Met proved this effectives in the final match on the back of multiple target impales and key Web Wraps.

This qualifier, Kael'Thas and LiLi were banned from tournament due to balance concerns (and a game breaking LiLi bug) so there is still little information on how the new hero will affect the rest of the tournament. These bans will still be under affect for tomorrows qualifier.
With this win, Well Met now graces are list of qualifying teams:
 
Replays are available here and vods for the full event are available on our youtube channel and updated frequently. Tune in at Twitch.tv/gosugamers to watch qualifier #8 tomorrow! Create an account and register your team- only five chances to qualify left!
---

More on Follow @GosuGamersHotS