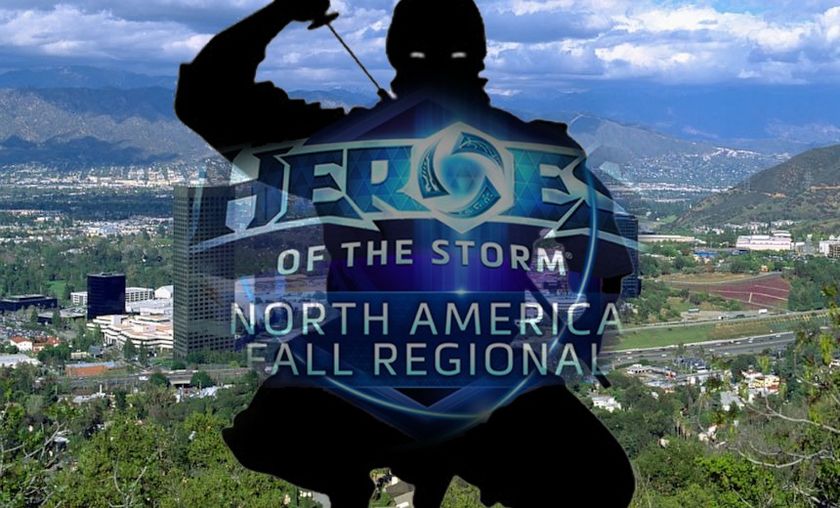 Vox Nihili: "We managed to replicate what we did playing in Heroes United into the qualifiers"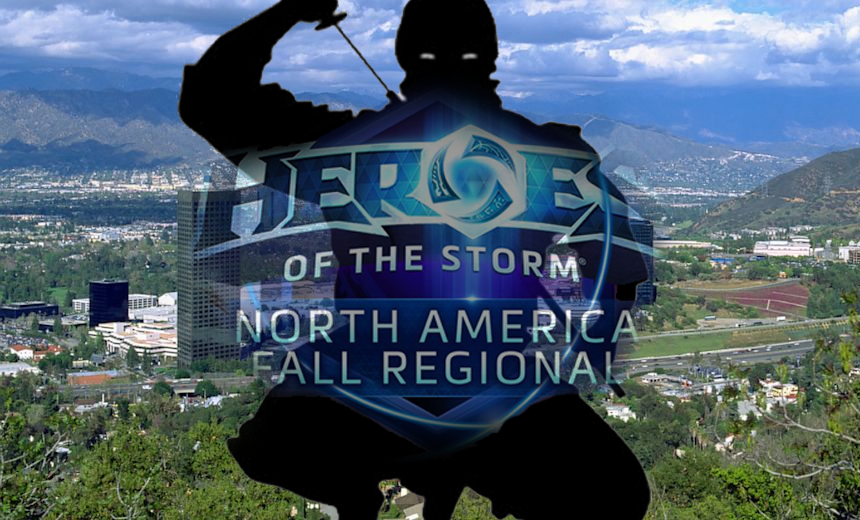 Today I'm joined by some of the guys from Vox Nihili, thanks for taking the time to join me today! Congrats on  qualifying! How excited are you guys right now?

Daihuu- I'm pretty excited! I know the rest of the team is too. We've been in the scene for a really long time now, for like a year now. We're amateur OGs, Alpha OGs, Beta OGs. It's about time that all our hard work has paid off.
Zoos- It's really exciting. It's hard to reimagine the atmosphere when we first qualified how excited we were. I'm just looking forward to our first LAN and hopefully prove some people wrong and show what I can do after being in the game for a really long time.
For people that may not follow the amateur scene, introduce yourselves!
Daihuu- I've been playing warrior since alpha days. I've been on a lot of teams. Panda Global, OG Shot and the Bullets, Team Banana, Afro Doge, Squirtle Squad.
Zoos- I'm the melee assassin/flex/pretty much whatever we need depending on compositions. The first serious team I played with was The Pleyz which was the first iteration picked up by Panda Global. I had a stint coaching with Team Blaze, I played on that roster for a little bit before meeting up with Hosty and Goat.
Partyfoul- I'm the manager. I started with Goat and Hosty back when they were with Goon Squad until Luminosity Gaming, also with Daihuu into Squirtle Squad and Team Banana.
Have any of you guys competed in a LAN before?
Daihuu- Hosty used to be in the Hearthstone scene I'm sure he's been to some LANs before, I used to be in the fighting community when I was a kid I would always go to the majors all the time so I'm very experienced with LANs. Lex went to Heroes Rising with me. He played for oVo, I played for SK Gaming. I think the only person that doesn't have experience is Zoos.
Zoos- Hopefully I won't get stage nerves I don't think there will be, but you never know till you're there.
What are you doing to prepare for the first LAN to shake the jitters away?
Zoos- I'm already pretty level headed and I don't really get rattled that easily so it's really just the team telling me to make sure I stay focused and have all the things I need when I get there. I guess that's the biggest concern I have is right now, just making sure I have all the things I need other than just playing the game.
Daihuu- He's kind of the team leader, he keeps our morale up. Especially mine, I'm a really emotional player. If I'm feeling down he'll just be like "Don't worry man we'll body these guys let's just play". Right next to Goat he's the hype master. Goat yells. A lot.
So we can look forward to seeing that on stage then?
Daihuu- Yeah you'll hear him if the stage is close.
You guys were saying Vox isn't really a new name to the scene. How long has this roster been together, how did you guys meet up?
Partyfoul- This roster has only been together a month and a half now. The team started forming a little before that. They started to get together, getting consistent practices and going into tournaments like Heroes Hype, and Nexverse about a month ago.
Daihuu- Lex and Zoos left Blaze and then Lex contacted Goat and Hosty because they wanted to get back into the scene and they needed a tank and he randomly asked me, we formed like that.
If you guys have only been together a month, you've made great waves winning Heroes United. Almost immediately after that you qualify in the second qualifier, what was that like?
Daihuu- It's weird to win. I'm so used to getting bottom 8 in an event.
Coming back into the scene and we straight up win, it goes to show we're putting in so much work and an obscene amount of hours.
Coming back into the scene and we straight up win, it goes to show we're putting in so much work and an obscene amount of hours. We don't have a social life anymore. We're just putting all the time and hard work and it's clearly showing.
How did playing in Heroes United help you play at a stronger level?
Daihuu- Playing with your team in a tournament is vastly different than playing in scrims, especially with our team. The intensity of the comms are completely different so it helps build cohesion faster playing in a tournament that helped. We we managed to replicate what we did playing in Heroes United into the qualifiers. It showed in game one against Crescendo. We straight up bodied them, it was 16-14 and we won in 11 minutes. We were playing with no fear with the same intensity we played with Heroes United.
Partyfoul- I think that tournament experience playing even in this amateur scene helped a lot just going into the qualifiers. Like if they had to quickly get a draft together or have to play a best of 3 sets for a while it helped push off not just from a scrim mentality but also a tournament mentality.
Daihuu- Tournament fatigue is a real thing. A lot of people that come into a competitive setting don't realize how much it affects your ability to make decisions in game and stuff. So improving on that in tournament play is really good.
At what point during the qualifier did you realize you're going to Burbank?
Zoos- Honestly it was up until the end. After the first game we were really excited, we started getting hyped up but we knew we needed to relax and not get overexcited.
It took a lot of time for it to really sink it.
We were focused until we finished killing the core. We started celebrating when the core was like 25% or something but up until that point comms were still the same there wasn't a whole lot of cheering we wanted to make sure we really had it. It took a while to sink in. Right afterward we got excited, we didn't talk about it as much as we did later that night as a team. It took a lot of time for it to really sink it.
Dahiuu- We're a pretty serious team overall when it comes to tournament play. If we get too hyped up I'm the one that's like "okay guys calm down let's focus we need to make sure hype isn't killing our comms or making irrational decisions".
Obviously there's a lot of complaints about Heroes in general, what issues do you guys see now that you've seen from an amateur perspective and qualifying for a major event? The actual game and the esports side.
Zoos- It's definitely getting more healthy. I think the way Heroes United is set up is very very good because it creates a lot of games, it's getting these amateur teams a lot of time to play as a team and a lot of chances to play in a tournament setting which is important.
When the hero pool is so small any addition is really impactful
The way they grouped the prizes together it's really meaningful to win. In terms of problems with the game I think the game is a lot better place than it was six months ago. When the hero pool is so small any addition is really impactful just having more options and play styles just allows more teams have different strategies to use. I think the game is going in the right direction because patching so frequently.
Partyfoul- I guess my one issue with the Heroes esports scene right now is I'm not a real fan of having the three international tournaments. I kind of like League of Legends style. More like having Mid Season Invitational and having one big one at the end. Just that it would build up more hype for these international tournaments. Like right now for NA we have 6 LANs to go to and then the international tournaments and in between there's nothing. That's the biggest problem right now for a lot of these pro teams. They play in the qualifiers and the LANs and that's all you do except for scrims. It dwindles down the hype of going and sitting for a couple of weeks with only scrims with no real way to test out and show what we've been learning in scrims.
Do you think that's more detrimental to the players or the fans? Or both?
Partyfoul- I think both. Just like in any sport if you want it to succeed you need people to come watch it. Right now you have so few time in between the games people actually want to see it's nice to have amateur tournaments.
For the players it's detrimental because they put 6-8 hours of scrimming and replays and playing hero league and then what do you have to show for it?
Usually if you go in people are like "oh what's going on, oh these teams aren't really that good". People get bored and forget about it. It really takes time for that viewer count to come back up. For the players it's detrimental because they put 6-8 hours of scrimming and replays and playing hero league and then what do you have to show for it? You have to wait a month or two in order to get to that LAN in order to show what you've done. In that time a player could drop, or a team could disband. Or maybe patches, one team may be very good on one patch and may not do so well on another patch. They may be winning every single scrim on one patch, something gets changed and they may not adapt too well.
Besides competing this weekend what are you looking forward to?
Daihuu- I like being on airplanes. I like the feeling when it rises up in the air, I look outside i'm like 'Oh my God, that's beautiful'. I get to see the whole city and everything. It's beautiful.
Zoos- Being my first LAN I'm just excited to meet other players. You've been playing against these people for a long time. You're scrimiming against them constantly so it's going to be nice to have a face to match the person you're talking to.  I'm looking forward to meeting these other people i've known for a long time but I haven't really gotten to know personally.
Partyfoul- I love to travel. Goat and Hosty were my gateway into becoming the manager so getting to meet them is really cool. But also my whole team, they put so much work into it. It'll be really glad to meet the whole team and really help us grow. And being at a LAN putting face behind the names.
Any shout outs before I let you guys go and pack for your flights?
Daihuu- Shout outs to Heroes United for bringing the amateurs together, shout out to the community, shout out to our fans of course. Shout outs to my girlfriend.
Zoos- Shout outs to Daihuu for tanking all the damage so I don't have to when I'm playing melee assassin.
Daihuu- Shout outs to Lex for cleansing me when I Mosh.
Zoos- Shout outs to GosuGamers. Appreciate the opportunity.
Thanks so much for joining me today guys, safe travels, good luck this weekend and have fun!
Follow us on Twitter @GosuGamersHotS and on Facebook for more competitive Heroes of the Storm news and coverage from around the world.