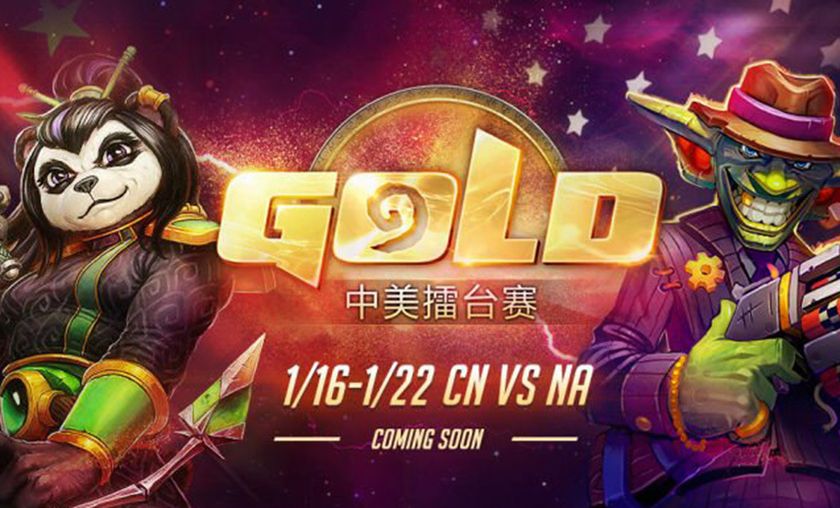 NetEase on CN vs. NA Controversy: "We will be doing our own due diligence and investigation"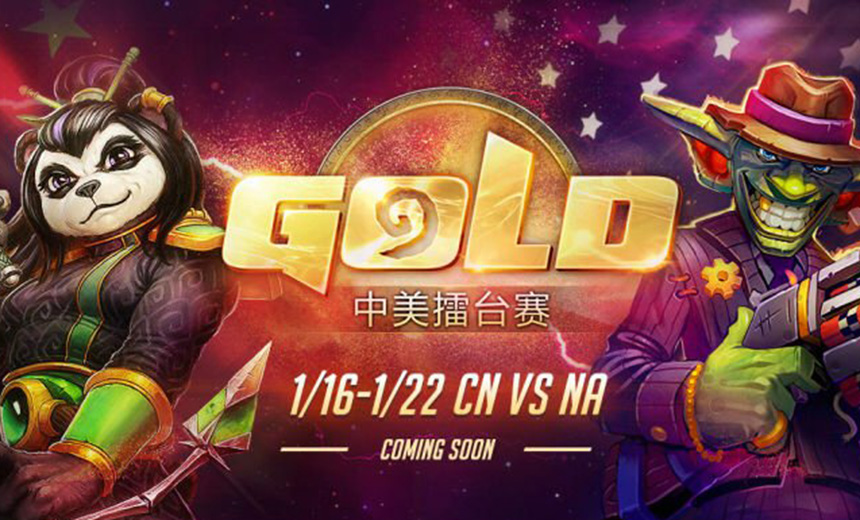 A NetEase company representative talked to GosuGamers regarding the incident that marred the end of the $87,000 event.
The end of the CN vs. NA Championship was less than smooth as LVGE's [card]dirty rat[/card] pull on Chakki's [card]Edwin vancleef[/card] caused Team NA's Reynad to raise issues regarding the tournament set-up. Due to sub-optimal stage set-up (short distance between team desks and player seats) and use of hardware, players could hear casters and team-mates exclaim during matches, as no white noiase was played through the headphones, Reynad claimed – something Team NA thinks was critical to LVGE's decision to Dirty Rat into victory in game seven.
In the wake of the incident, several parties on China's side has made statements, which have ironically ended up being controversial. VSPN, the production company charged with delivering CN vs. NA, issued a document (translated by NetEase) which tries to justify their choice of headsets and layout of the studio.
"The manufacturer for Plantronics Commander headset [used in CN vs. NA] is also known for producing headset that are used in aviation and aerospace sectors. So their sound-proofing technology is very reliable," VSPN said, and added further on in regards to a VOD of the incident: "It is very difficult to hear anything from the commentators without headset, let alone for Lvge to be able to hear from the commentators with headset on."
Yet, that hasn't been the case according to Lvge himself. The winning player for Team China told Yingdi that "when casters were excited and shout or exclaim, we could hear them. For instance, when I was playing Reno Mage vs Miracle against C-God [Cydonia] in Round 2, when C-God drew the second [card]conceal[/card], I could clearly hear exclamations from the casters and could therefore guess that it was very possibly the second [card]conceal[/card]"
Regarding the incident in question, Lvge said (translation provided by Reddit user Czhihong):
"
First, I have to admit: on that Turn 2, I did feel the crowd sounds becoming higher pitched, but it was not what our opponents are claiming, that my teammates were shouting at me to play Dirty Rat.
I saw that he kept one card, and from my own experience with the deck, since he threw 3 cards back, that wasn't a spell. And since he didn't play a pirate turn 1, the choices were basically Van Cleef, Questing or Pillager.
On Turn 2, I felt the atmosphere and crowd sounds heating up, it's the feeling you get when something dramatic was going to happen when you're watching a live event and everyone gets excited. I could feel that something was brewing when I was trying to play, but I couldn't know for sure whether my Dirty Rat was going to pull a Van Cleef, or Auctioneer (which he could have drawn in early turns), and people were chatting and laughing about the disaster that was incoming.
These external influences 100% affected my mindset and decision-making, which is why I was undecided for so long. After consideration, I decided that Azure Drake and Pillager are ok pulls, since I had a 2/6 taunt and doomsayer on 3 and Kazakus on 4. It wouldn't be a complete disaster. QA would be bad, but I had two more draws to draw into Spellbreaker and Polymorph. Pirates and Van Cleef are huge wins, and Auctioneer would be GG for me.
[…]
Before I knew it, the rope was burning and I was getting more and more nervous by the second, so I just threw it out. It affected me so much that my hands were still trembling ten minutes after the match, I think the production crew, my teammates and the casters will have seen that.
In addition, I explained in a post-match interview that one of the other reasons I did that was because I knew there were two more teammates who were not eliminated. If this was the deciding tie, I would definitely not have made the same decision."

NetEase, Blizzard's official partner in China, were also interested in clearing up the situation and did so this morning.
"There is no extreme reaction from Lvge's teammates when he decided to play the Rat since every teammate watched the match on iPad and there is a 90 second delay, every stream in China has a 1-2 min delay," a NetEase spokesperson told GosuGamers, also responding to Reynad's claim that there was no delay between the in-game action and what teams saw, also confirmed to be the case by an on-site source.
"There was a lounge VSPN opened for journalists and guests where we got to watch the game from their internal stream with no delay," Bennidge, a journalist for YingDi told GosuGamers. "I was looking at Douyu and Twitch at the same time as well, and there was definitely a delay and while I can't recall how long exactly it was, it was at least more than a turn in Hearthstone.
According to NetEase, there will be more to the story as the company is said to be investigating the issue itself.
"We all know how a single bad incident can botch and ruin all the previous good work and efforts that you've put up," a NetEase representative said. "I personally felt that it's very unfortunate that it ended the way like this, but we will be doing our own due diligence on investigating this matter, and will let you all know when we have reached a conclusion on this.
On behalf of NetEase, we want to extend our heartfelt thanks to all the players on attending this event. We hope that the incident last night won't discourage anyone from coming to China for future tournaments. We take integrity of competitions very seriously and this is a lesson learned for us and we will improve from here."