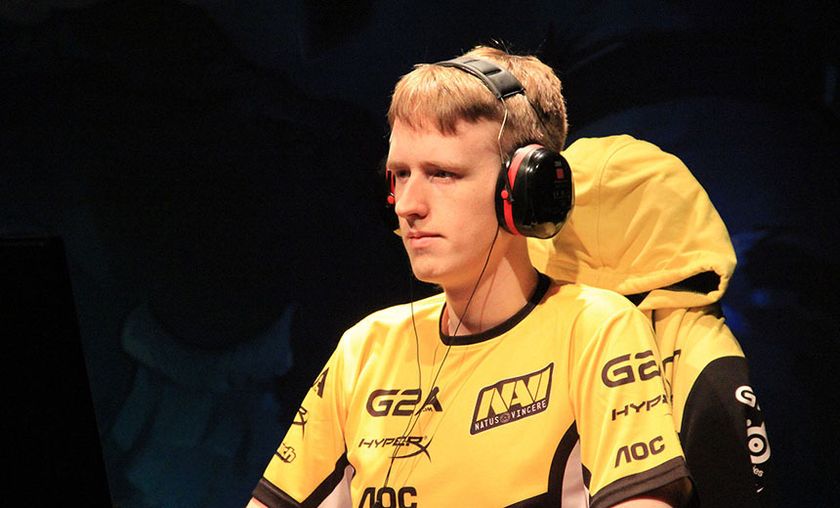 Xixo is the first grand finalist of WESG Europe
The German will play his second LAN final this year, after winning StarSeries Season 2 in July.
Though he couldn't secure his WESG Grand Finals spot straight from the group stage and had to start the playoffs from the round of 12, ex Na`Vi player Sebastian "Xixo" Bentert is looking to take another major LAN home. Xixo came really close to elimination in the first round of the bracket, going seven games against Norway's Eirik "Diggen" Aarving but had a smooth sailing once that hurdle was toppled.  A 4-1 against Spaniard Pablo "Kazediel" Otero and Russia's Mikhail "Korvus" Portyanski secured him a spot in the grand final to be played today.
Three more players are still in the running at WESG Europe, one of which will be Xixo's opponent in the closing match. The day will begin with the quarter final match between Elliot "Fluffy" Carlsson and Raphael "BunnyHoppor" Peltzer, which was delayed last night due to BunnyHoppor's simultaneous participation in the HCT Last Call Europe qualifier. The winner of them will face Alliance's new signee Jon "Orange" Westberg in the semis.
In addition, the full contingent to represent Europe at the Shanghai finals has also been decided, which consists of the top eight players here in Kyiv. They are as follows:
Fluffy

Orange

Lbdutchboy

Korvus

Neirea

Kazediel

Xixo

BunnyHoppor
Full coverage of WESG Europe is available in our event coverage hub.